Looking for cute African outfits for Kids? This post got you covered.
As an African mother or a father, one of our priorities is to see our kids looking like the little African princes and princesses they are.
And we know clothing plays an important role in that. This makes the searches for cute African outfits for kids an inexhaustible search.
To ease your stress. I came up with the cutest and nicest 25 different African clothing styles that your baby girl or boy will love when he or she tries it out. I hope you love it.
Let's ride!!!
Cute African Outfits For Kids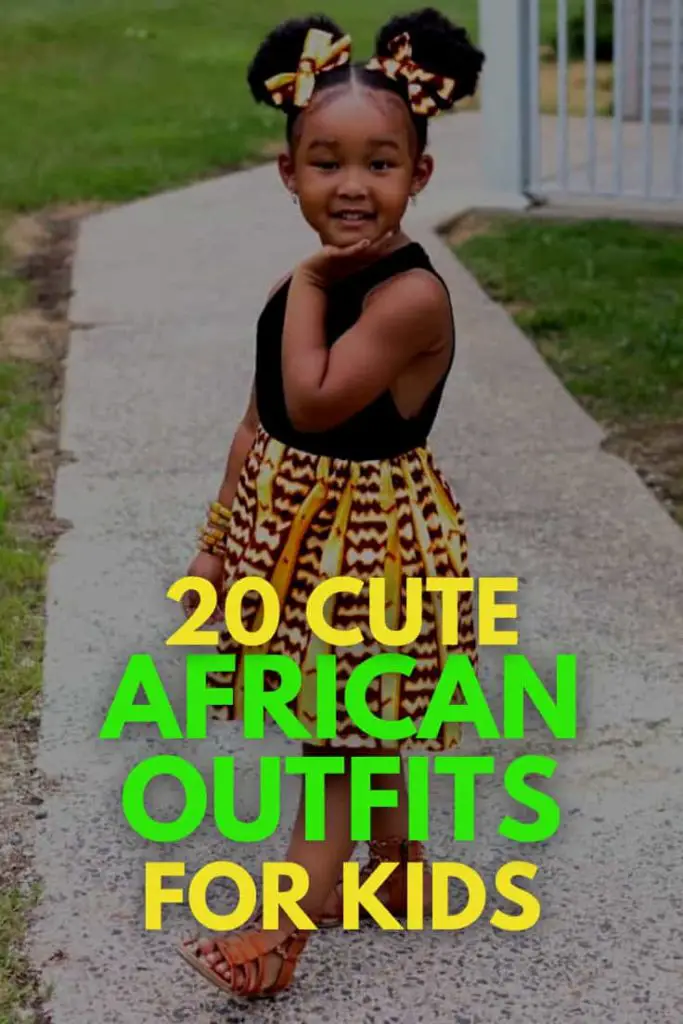 1. Double Stepped Ankara Balloon Gown + Black Shoe
 This is so eye-dropping. The perfect Sunday dress for a cute princess. You baby girl will be definitely be given the front row to sit on in the kiddies' Sunday class.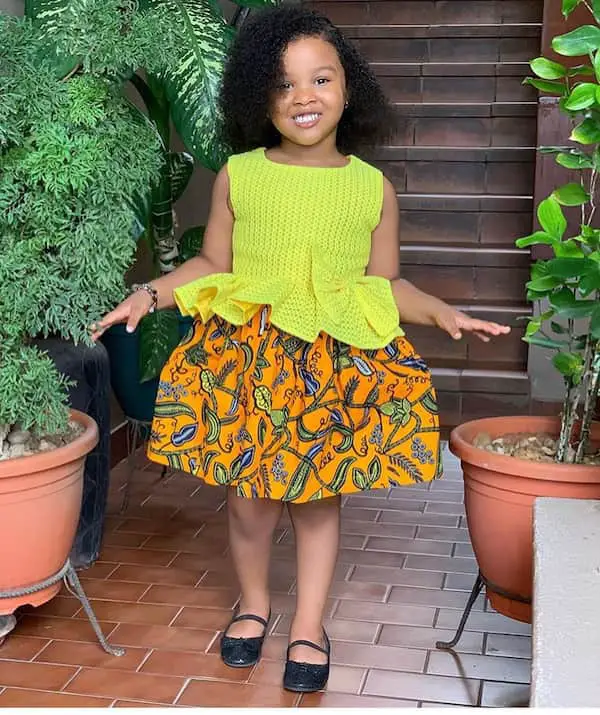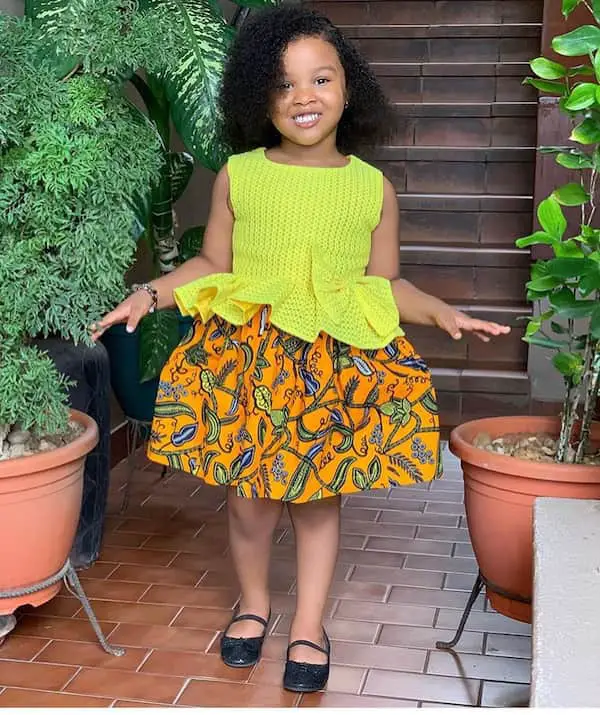 2. Sleeveless  Multi–Stepped Ankara Short Gown + Hair Band + Little Hand Bag + Sandals
This girl is on fire, oo. I feel like screaming. Isn't this outfit gorgeous? No better way to appear with your baby girl on a Friday or Saturday Wedding or African Party.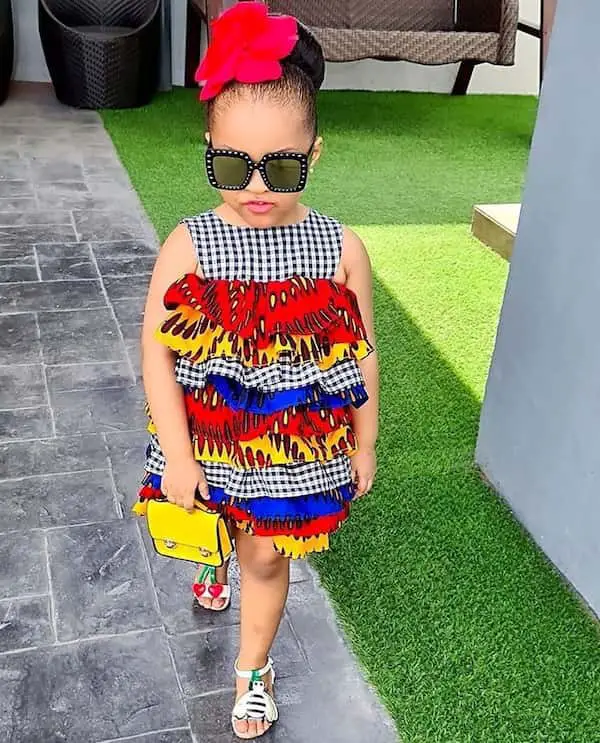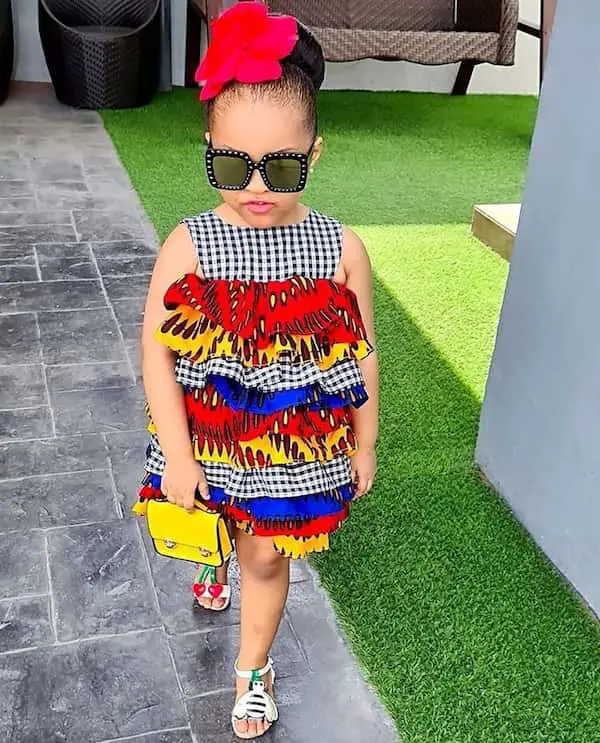 3. Up Shoulder Open–Ended Ankara Gown + Pair of Snickers
The perfect dress that can go for any occasion. Be it a sit-out on the beach, kiddies Saturday party, or Sunday service dress. You can never appear unnoticed with this beauty.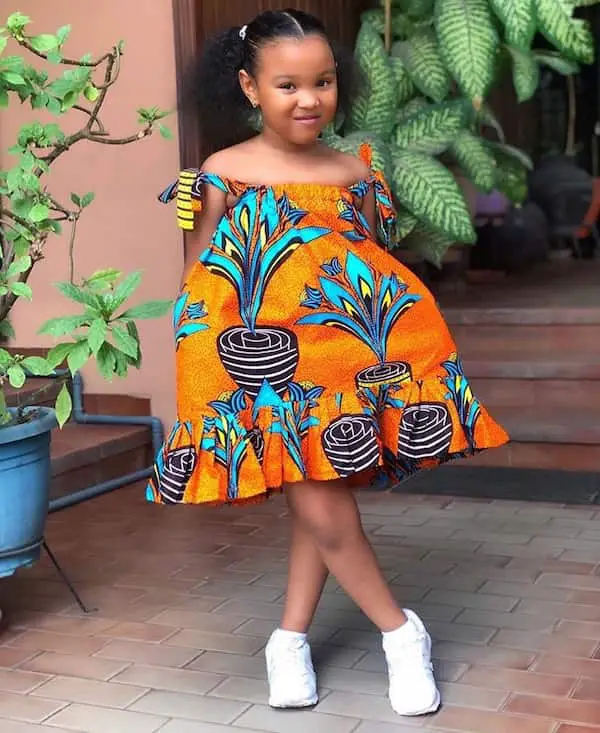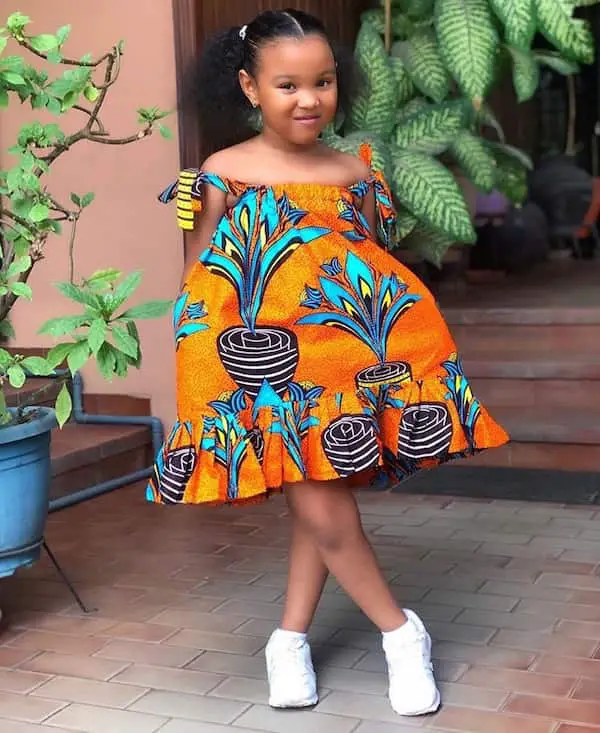 4. One–Handed Flowy Grown + Hair Band
There is no better way for a little princess to appear in a cultural event. Do you want that "My God, I love your baby dress" expression? You won't hesitate to call your dressmaker.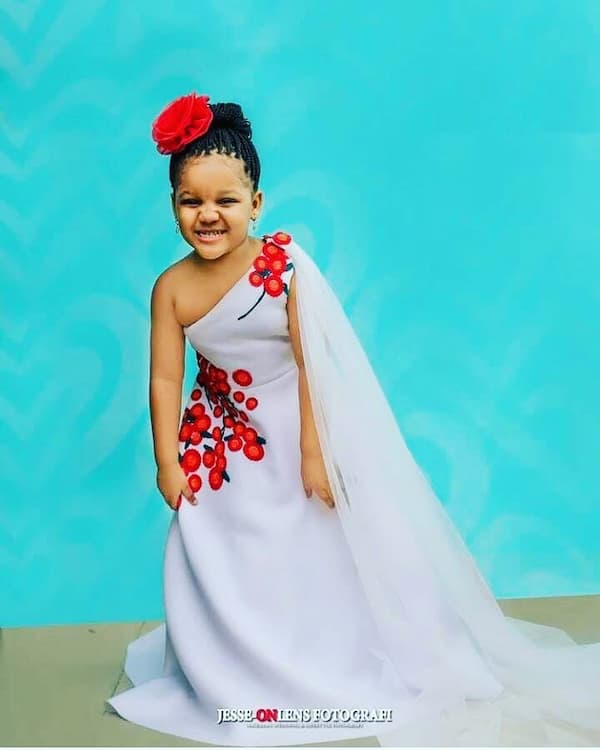 5. Ankara Vintage Dress + Cap
Wow! A delight to the eyes! Is your baby girl a model or an aspiring one? She can try—one way to stand out in the Africa space.
6. Kiddies Senator Wear + Shoe
As the name implies, your baby can not go wrong with this wear. Perfect for all formal occasions like weddings and Church gatherings.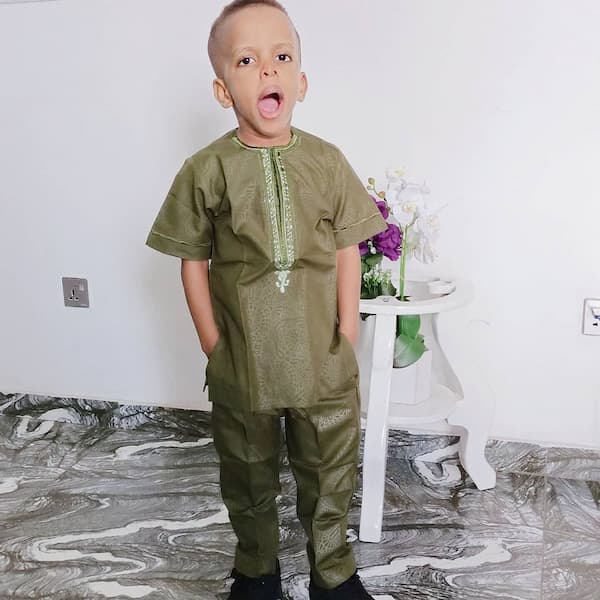 7. Adire Set
"My God! My God! Who has this fine baby boy". Suppose you want that impression when you are out with your little prince. I bet you download this picture immediately and send it to your seamstress.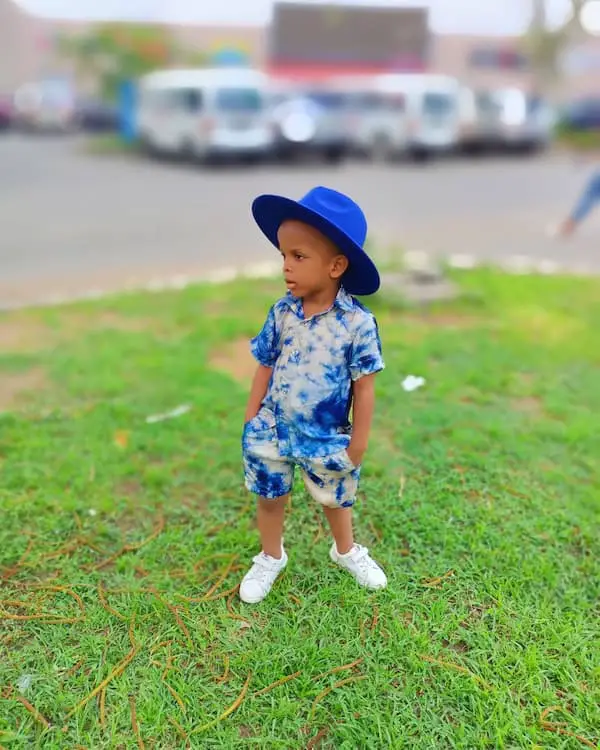 8. Sleeveless A- Gown
If you want something simple that your baby can wear to either stay at home or for an evening walk. I strongly recommend this outfit.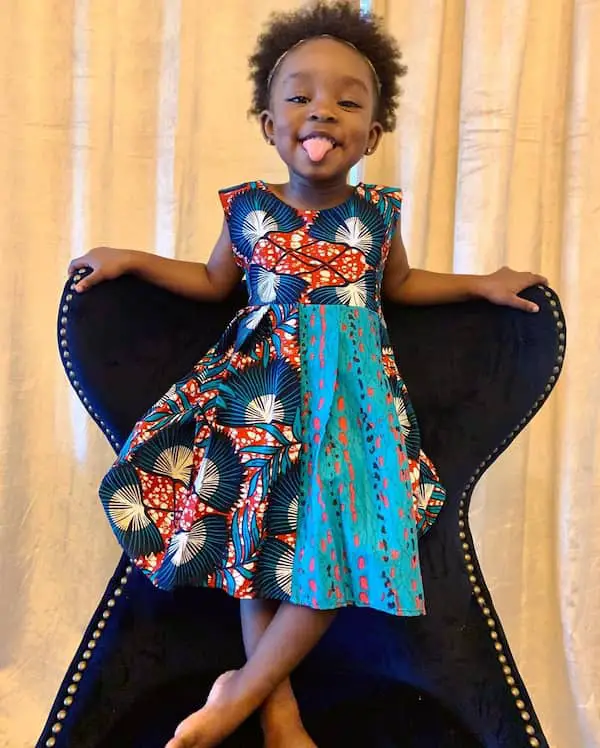 9. Woodin Baby Girl's Skirt with Bows
For an indoor kiddie's birthday party, this can be a perfect choice. With this, you little girl can shake her body freely.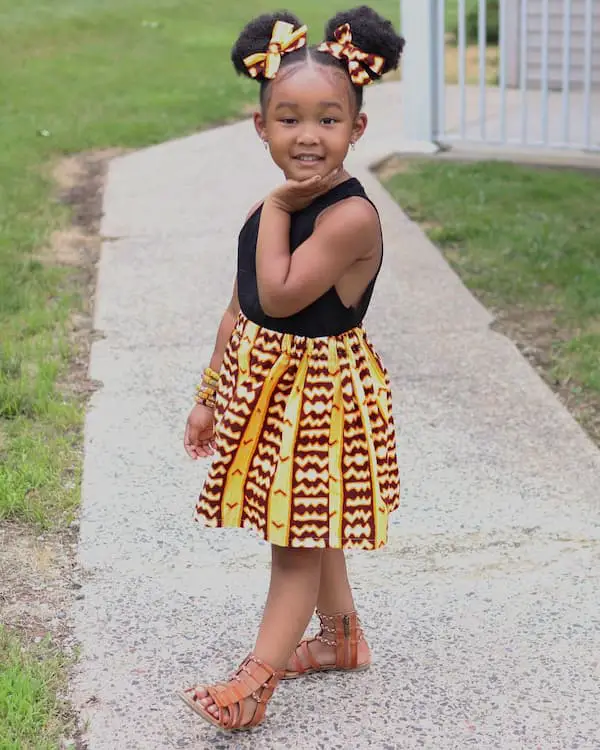 10. Toddler African Print Sleeveless Romper Jumpsuit
This is what I call "baby la hot." For the hot mamas out there who don't want their little kiddy to be left out? This is a good start to it.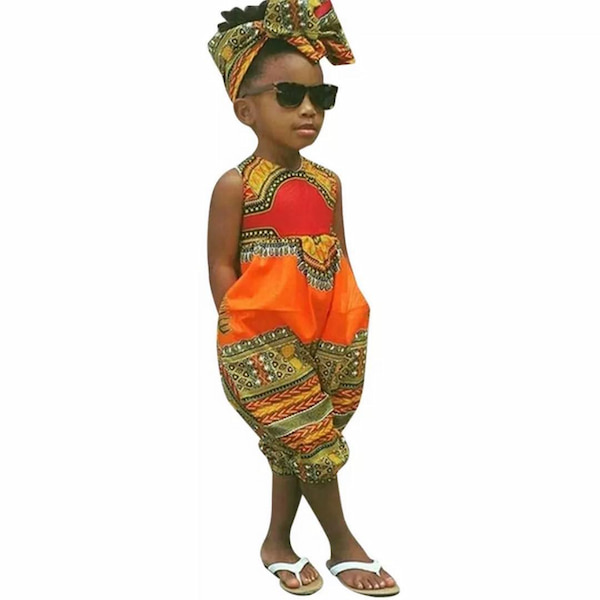 11. Kiddie Ankara Print
Babies can look great and classy in Ankara prints. The fusion of two different Ankara materials to make a single dress makes it even more unique.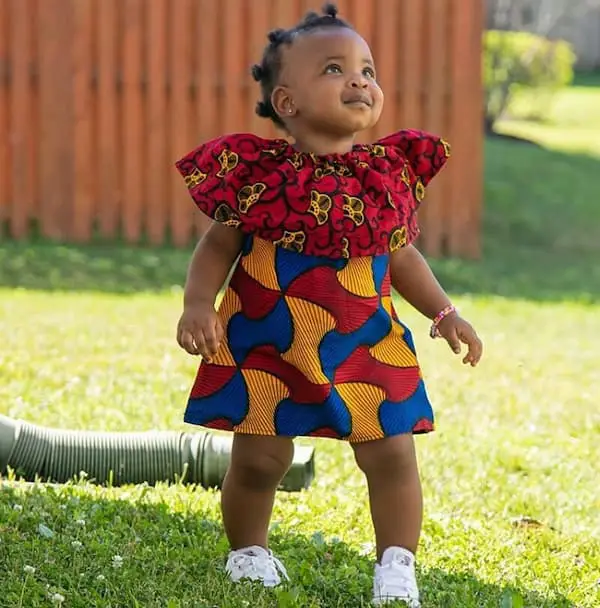 12. Spaghetti Hand Ankara Print + Pair of Slippers
Looking for what your teenage kid can put on a summer afternoon and still maintain the African pride? This is one of the best choices out there.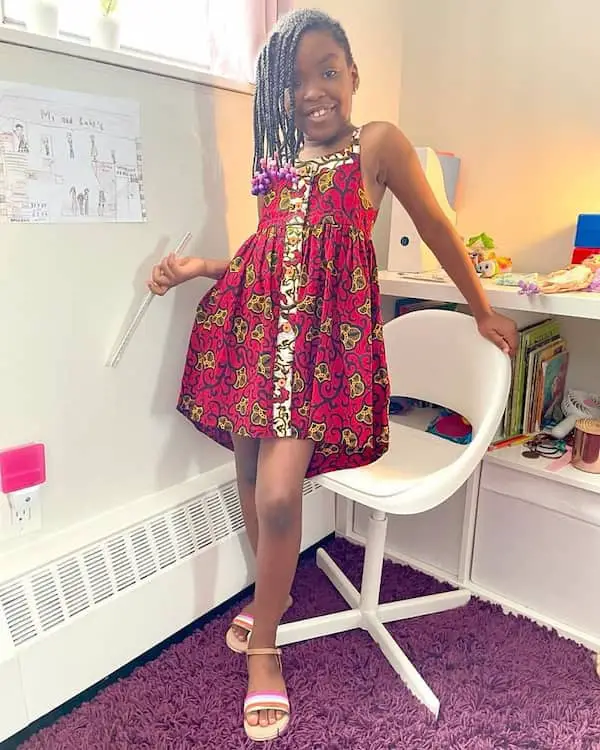 13. Ankara Round Top and Joggers + Cap + Pair of Shoe
You can't go wrong during the festival period with this outfit. Its uniqueness will stand your baby boy out from the crowd. I hope your hands are already on the download button.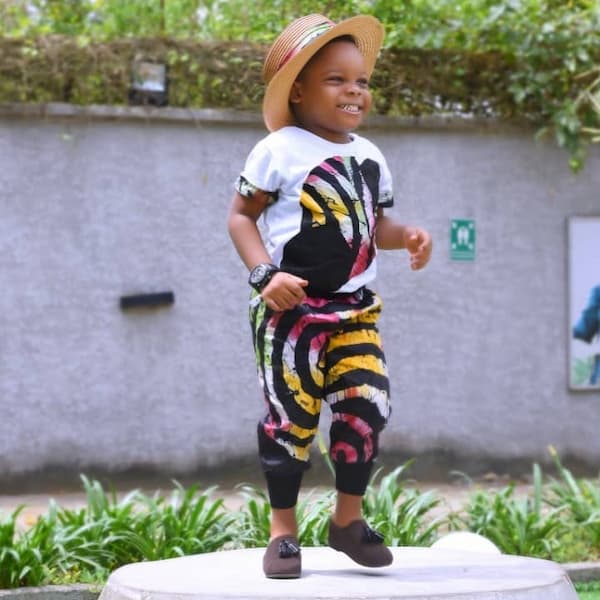 14. Ankara Shorts with Bows and Jacket + Pair of Snickers
The boss girl style! If your baby girl is a boss lady in the making? I think you should start dressing her like one. And, this is the best outfit to start with.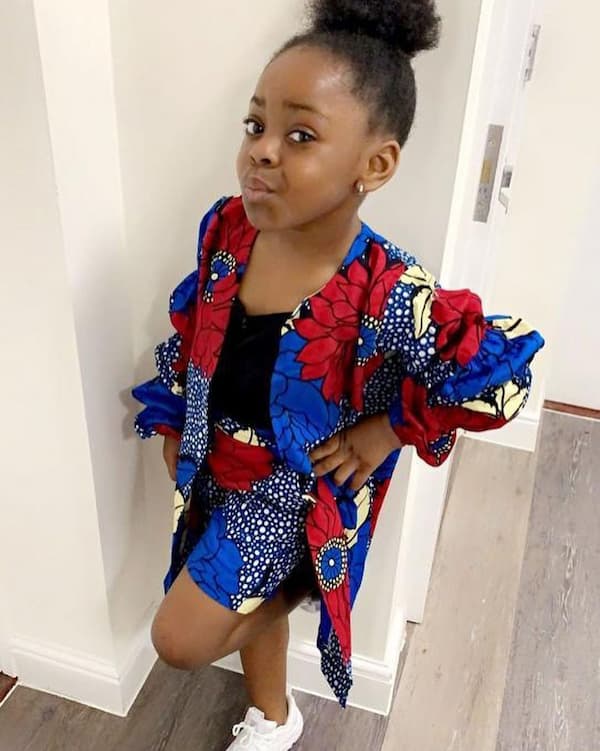 15. Kiddie Jumpsuit
This is what the Yoruba man calls "Omo sexy." To get that impression that your daughter is more beautiful than you, you can try this on her and await the compliments. But don't get jealous when it starts pouring in.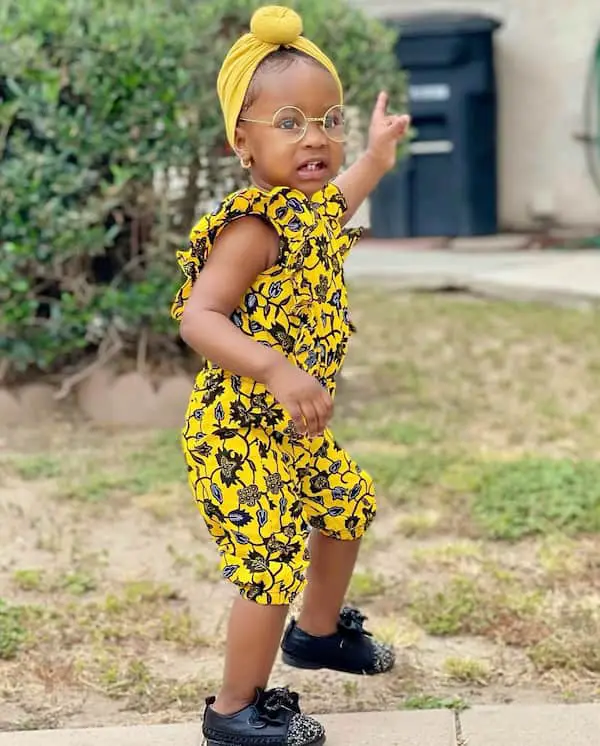 16. Ankara Balloon Gown with Overflown Backside + Pair of shoes +Head Band
For your kiddies' birthday and traditional celebration dress choices, I strongly recommend this mind-blowing baby gown. Complemented with a headband to give it a perfect match.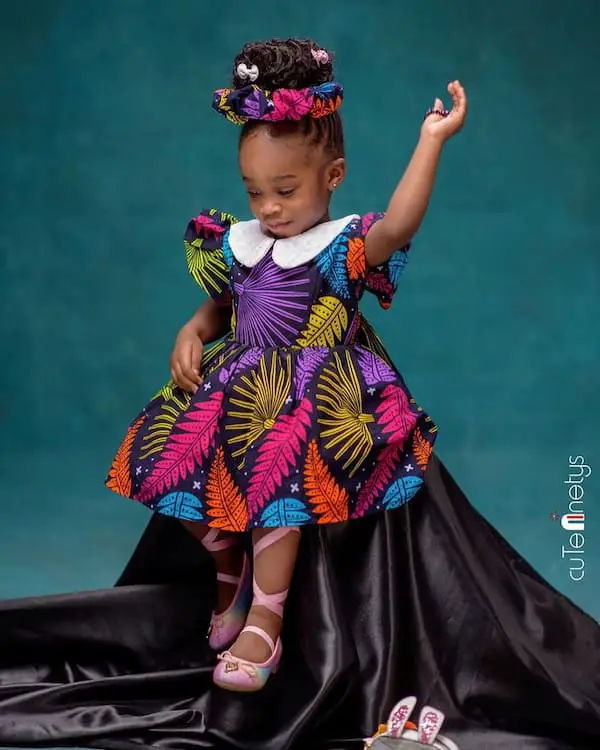 17. Sleeveless Fur Ankara Gown
This looks like a little princess who is getting ready for the ball. Do you know what I like about this dress? It is effortless but classy.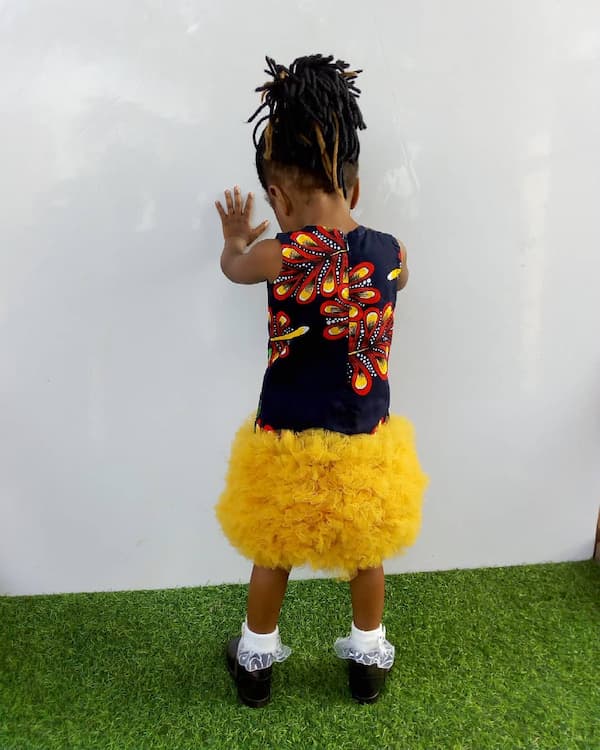 18. Long Ankara Floral Gown
You can dress your baby girl in this outfit for any occasion. The outfit color also sends a positive vibe to the lens of a camera. So be prepared for some shots.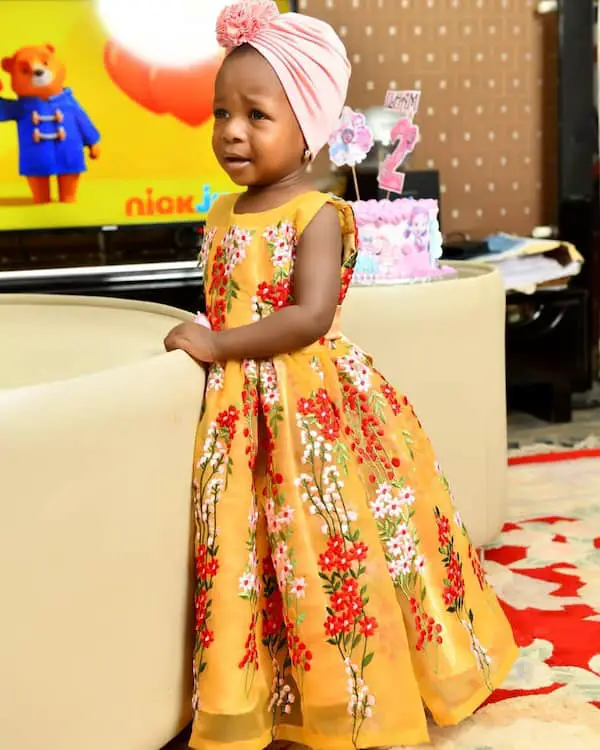 19. Flowy Floral Gown
Looking at this outfit, I just remembered the little Zulu Princess. Indeed this outfit speaks of royalty.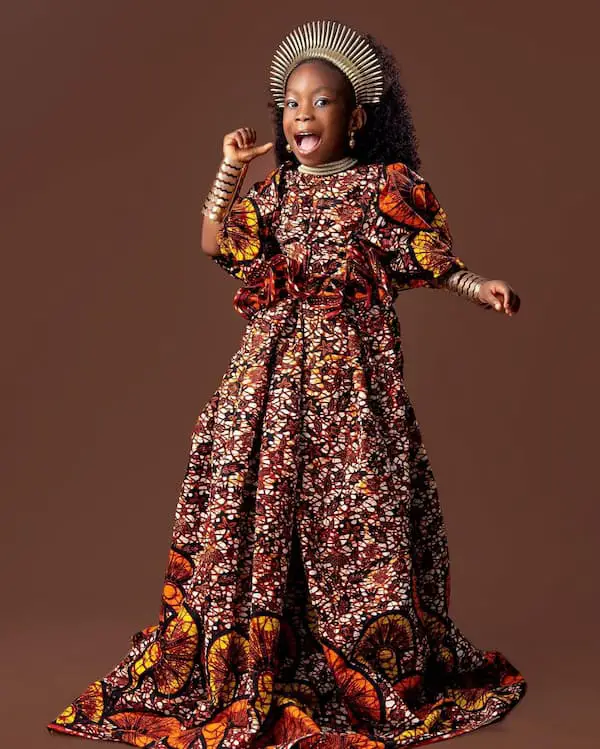 20. Sleeveless Doubled Stepped Fur Ankara Gown
To give your child that outfit that speaks of freedom and innocence, I think this is a good choice.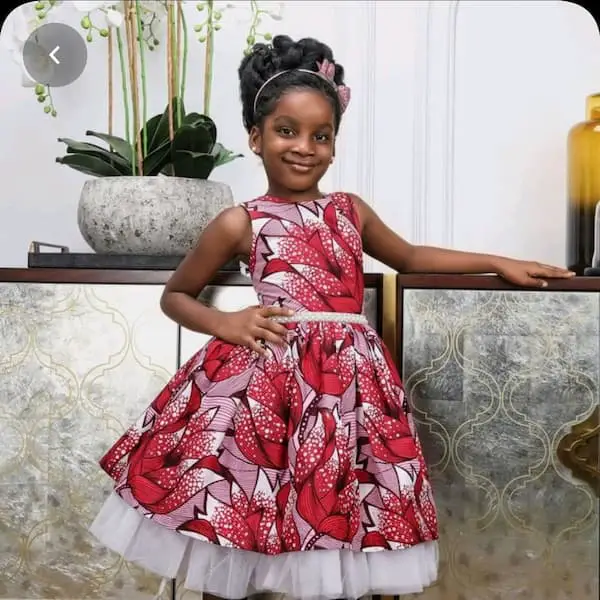 This is all for now. I hope you found this piece interesting and helpful, and if you do, please give a star rating below.
---
Want some cute outfit ideas for kids? Check out these blog posts.
Don't forget to share this article with your friends and family, and make sure you follow me on Pinterest. See ya with more exciting articles on clothing ideas.