Are you looking for baby girl Christmas outfit ideas? This post got you covered with over 20+ cute and simple inspirations.
Christmas is one time of the year that everyone wants to look their best. You can see mommies collating clothes for their children, arranging gifts packs, and so on.
One of the priorities of young mothers is to dress their babies in great outfits to represent the season. Personally, when I get married, I will make sure my baby girl is dressed like a little angel on Christmas day.
To this, I researched and came out with the best 25 ways in which you can dress your baby girl to resonate with the Christmas season.
Cute Baby Girl Christmas Outfit Ideas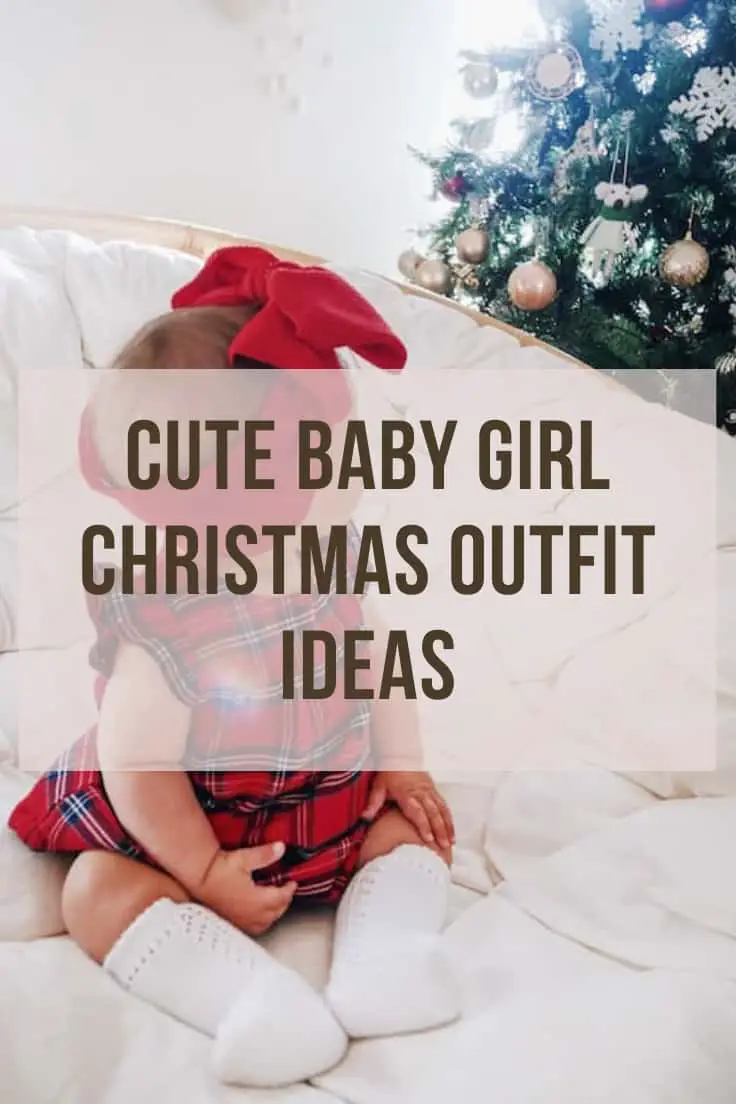 1. Short Red Gown with White Fur Upside + Net Leggings + Red Headband
For that pretty angelic look on Christmas day, I recommend this wonderful cute outfit.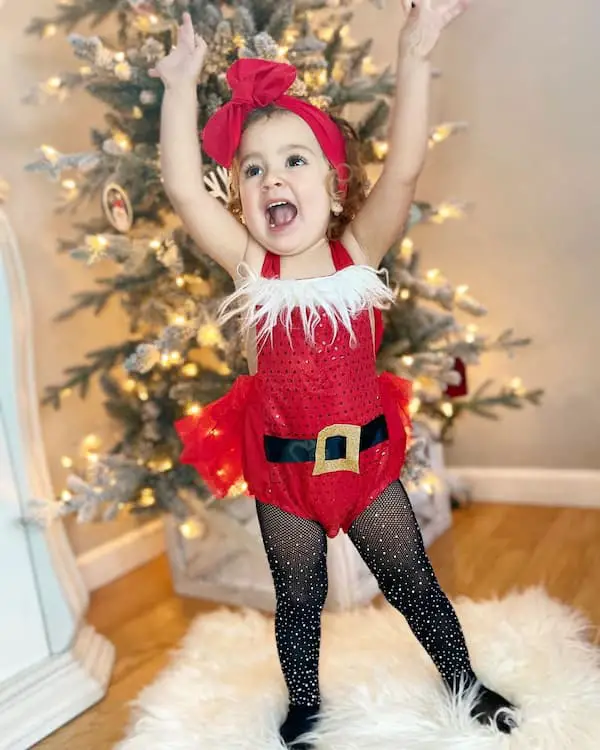 2. Reindeers' Holiday Sweater Dress
Reindeers are amazing creatures of love during the Yuletide season. It will be a cute thing for your baby outfit to replicate.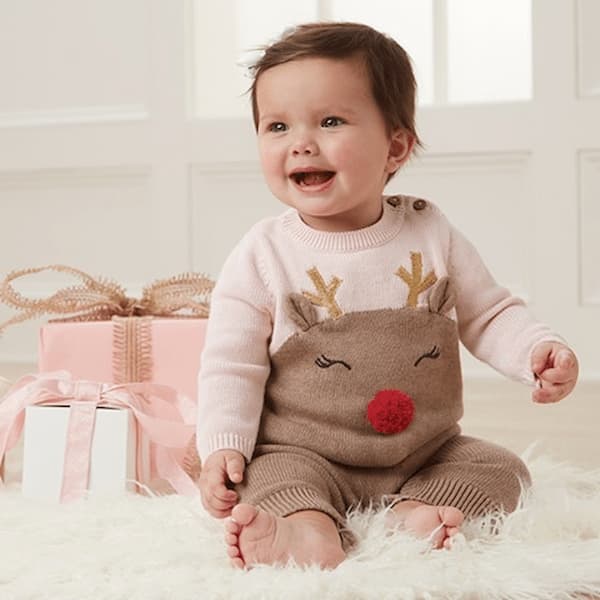 3. White Little Gown + White Socks + Reindeers' Horns Cap
I feel like screaming now. Isn't this outfit beautiful? My God! Such a glorious baby girl. This was made possible by just an outfit.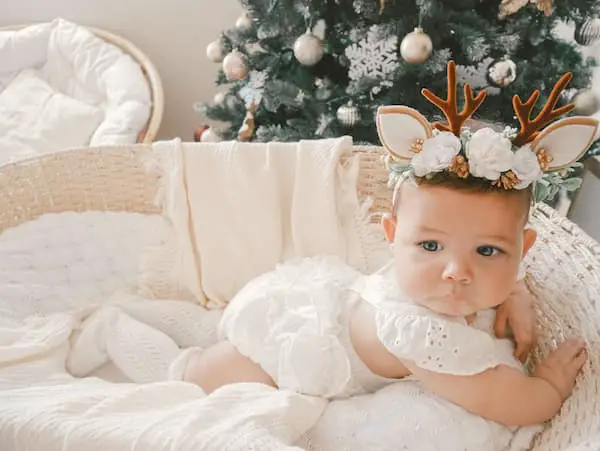 4. Santa's Fluffy Little Gown + White Socks + White Shoes + Green Headband
This for sure is among Santa's favorite list. So adorable. It will be if you give this outfit a try.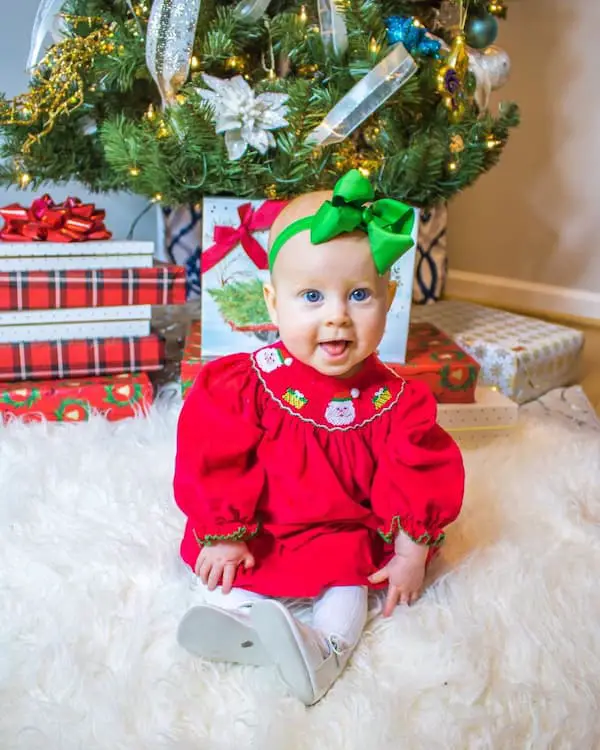 5. Stripped Red Gown + White Socks + Red Head Band
I am feeling like letting the tears out now. So cute and lovely. I'm saving this picture now for my future baby.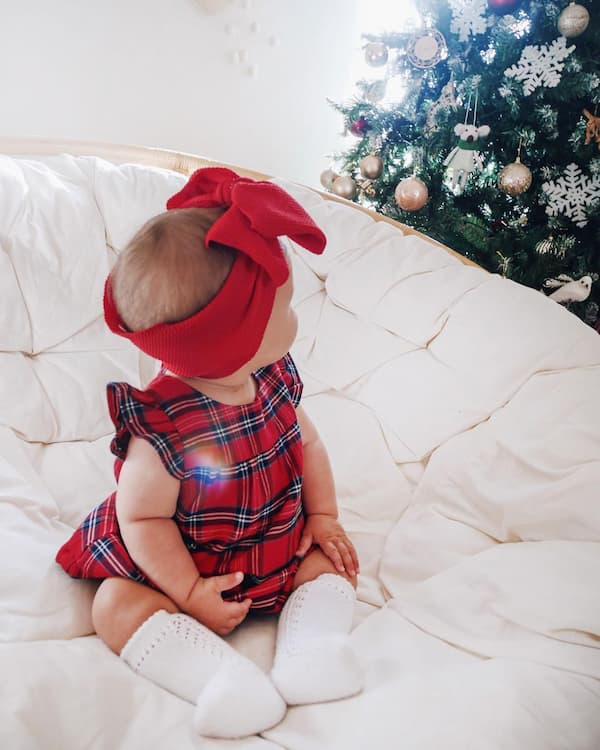 6. Little Flowery Gown + Flowery Headband
This is what I call the flower angel. I'm really going to dress my baby girl in this outfit when I give birth.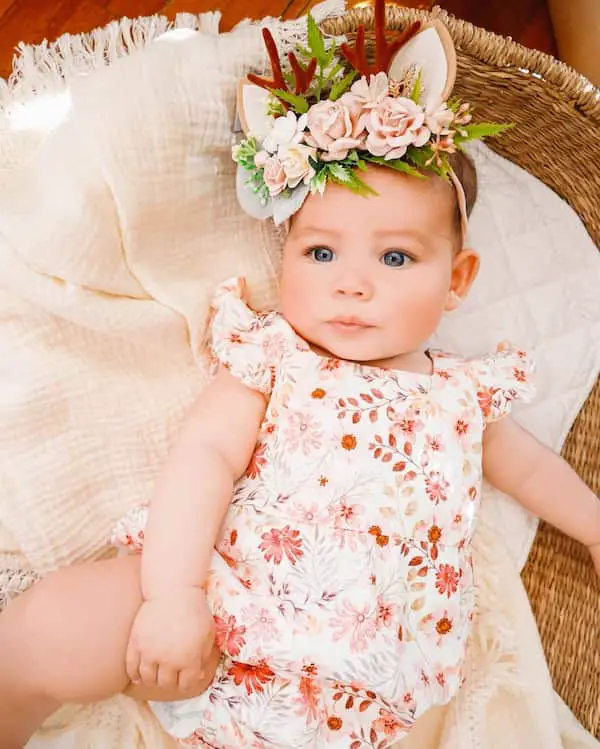 7. Little Minnie Mouse Gown + Santa Cap + White Panty Hose + Black Cover Shoe
I'm speechless, folks. My God! This is jaw-dropping. If you don't have this outfit in your baby's collection, you are wrong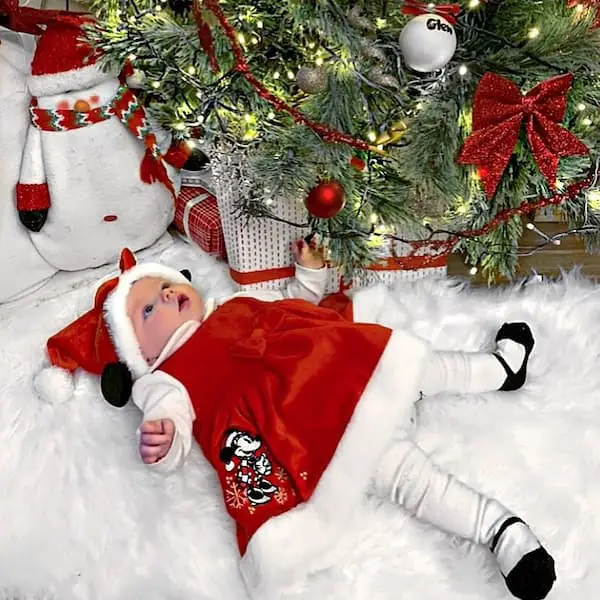 8. White Sweater + Red Head Band + White Socks
The perfect baby girl outfit for an exclusive Christmas dinner. As a momma, you need to get this outfit for your baby girl.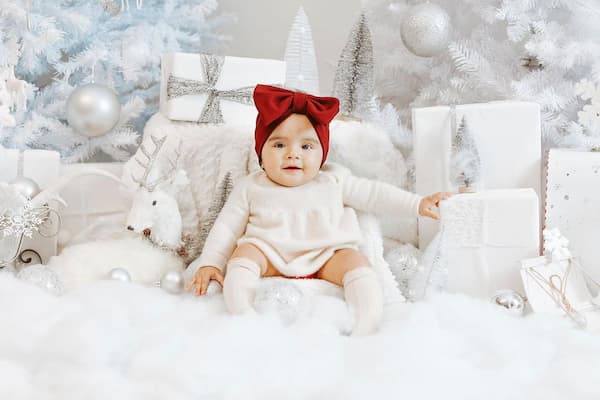 9. Santa's Little Helper Outfit
Who doesn't love Santa? And it will be an honor to dress like his little helper. Who knows, Santa might come visiting.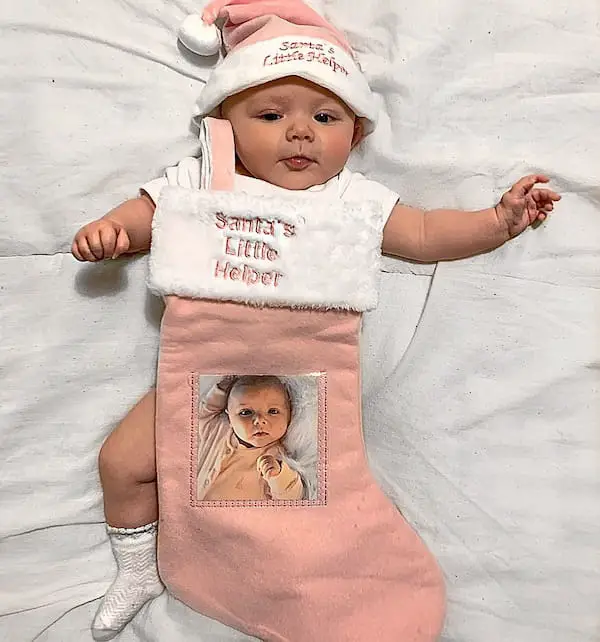 10. The Little White Sporty Dress
This is another eye-satisfying dress. The thing for me about this dress is the knees socks finished by the rose flower extension.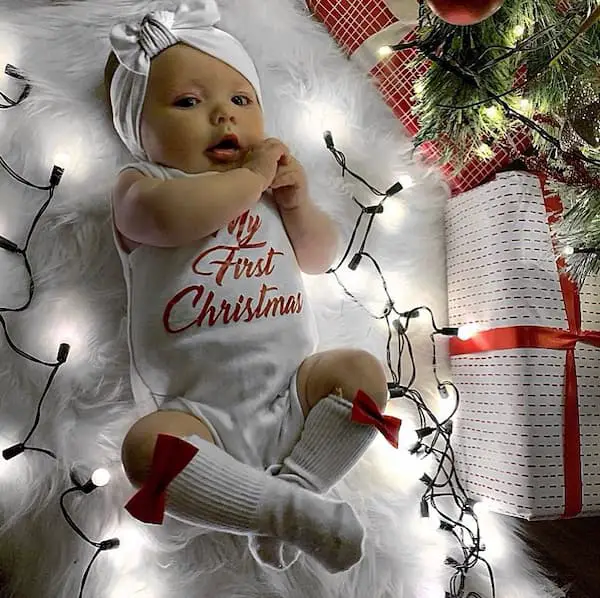 11. Flowery Top + Jean Trouser + Plum Turban
This is when you want your baby to appear simple but still resonating with the spirit of the season.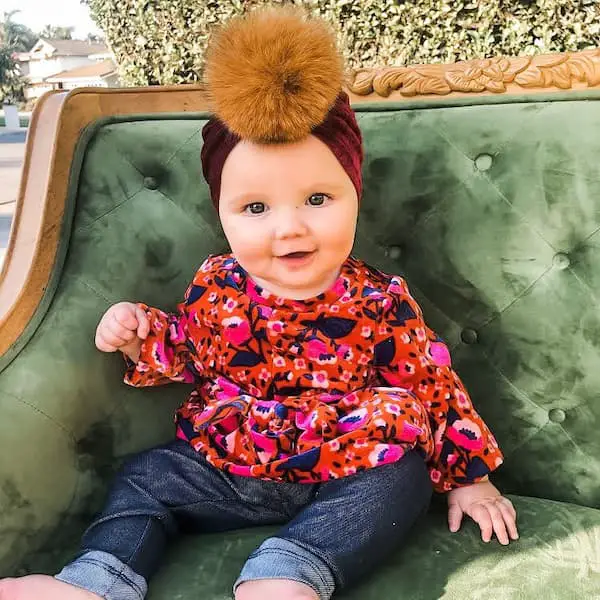 12. Little Velvet Outfit + White Rose Flower Head band
Suppose you want your baby to look different when maintaining the vibe of the season. I think this outfit is worth a try.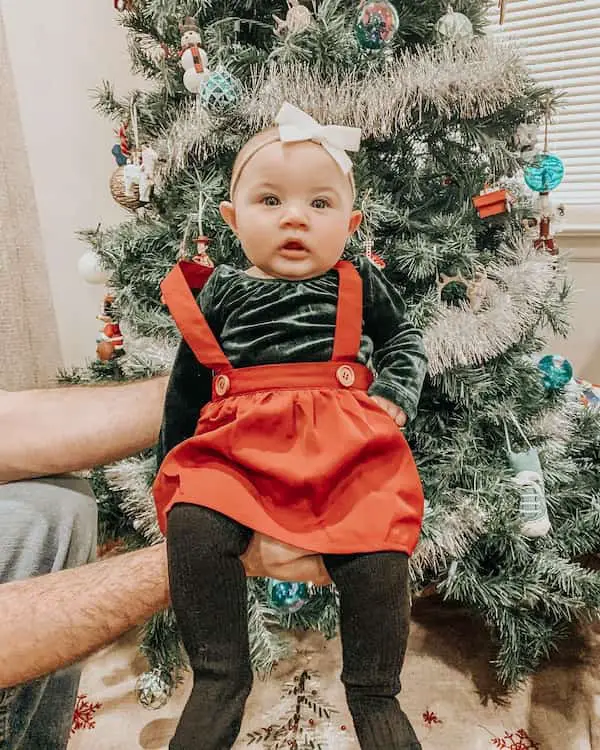 13. White Dotted Black Top + Black Pants + Red Shoes + Red Cap
You choose this outfit when you have the perfect Christmas trees, and you what to compliment it with a perfect baby girl picture.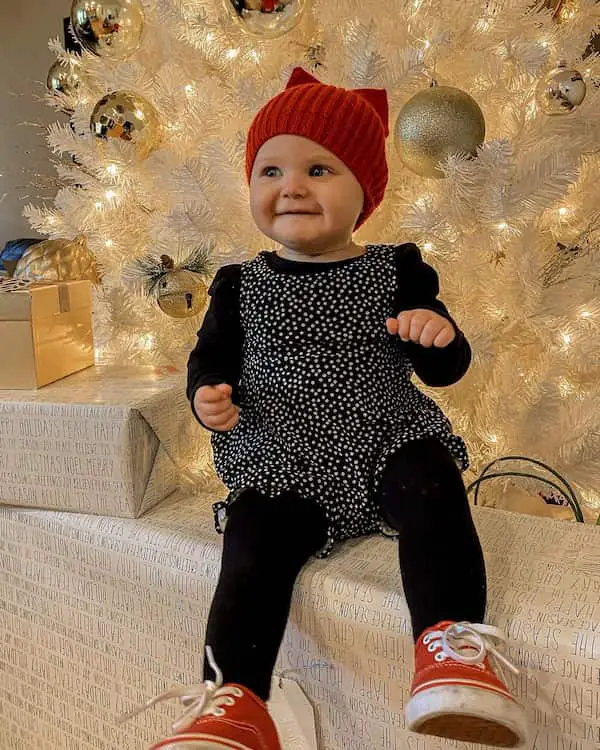 14.  Customized Christmas Outfit + Red Band
For your baby girl's unique and beautiful style, I strongly recommend this outfit.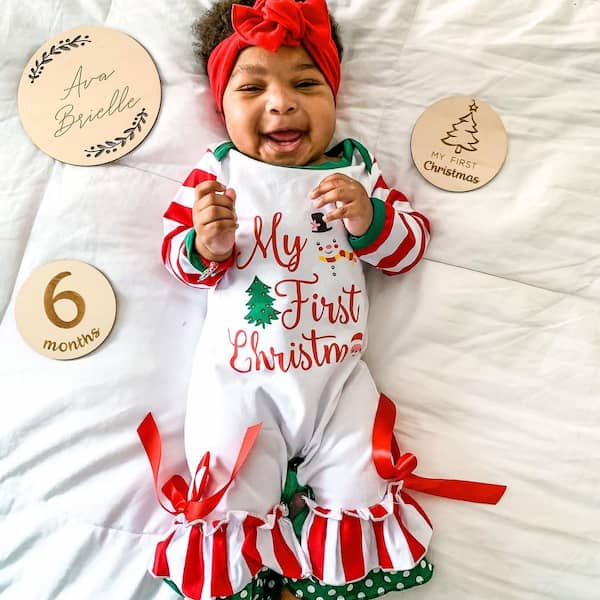 15. Red Flowery Gown + Santa Cap
No better way to appear on Christmas Eve than this. I bet you to give this a try.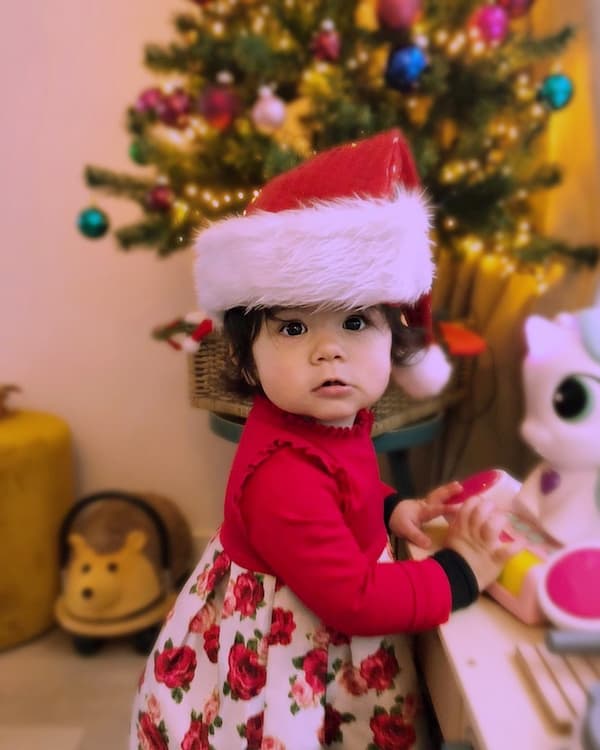 16.  Santa Gown with White Touches
I recommend this outfit to protect your little girl from the winter cold and still radiant the Christmas beauty.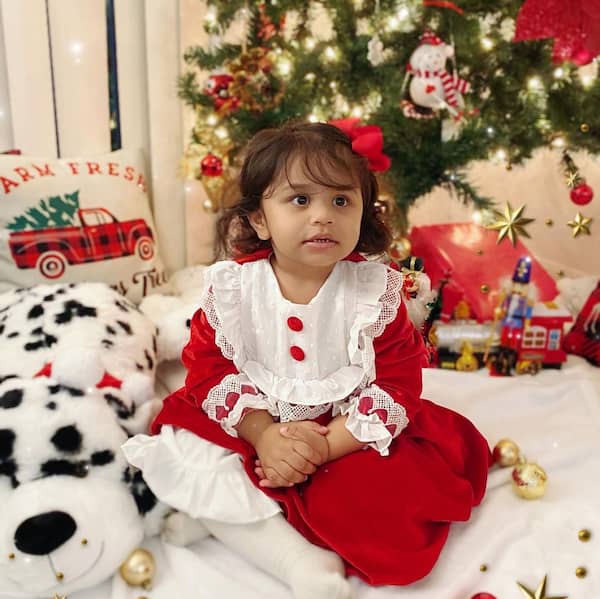 17. The Little Reindeer Jumpsuit
So cute and beautiful. Your baby can never be caught unprepared for this dress.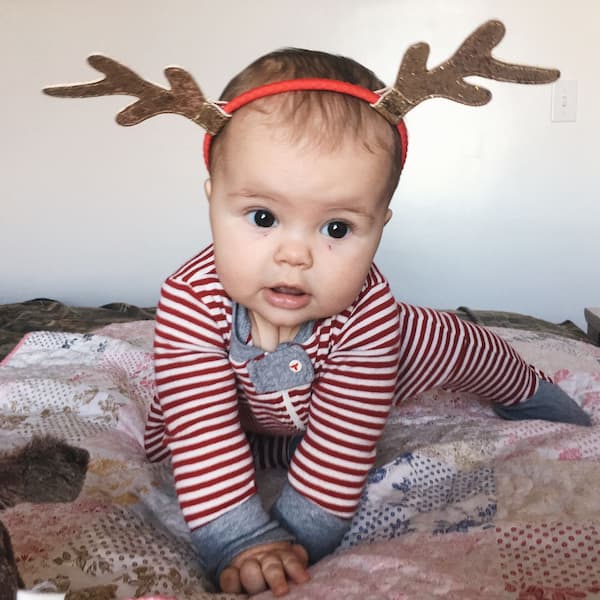 18. Red with White Turtle Neck Extension
So adorable. Isn't she looking so angelic? I urge you to give this a try.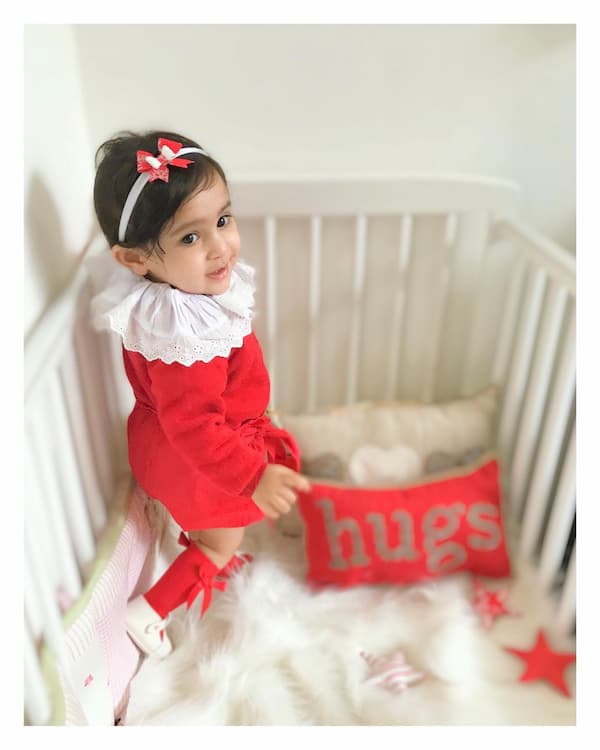 19. Santa Shirt Suit with a Waist Net Attachment
There is no other way to appear on a Christmas eve night than this. Looking so simple and adorable.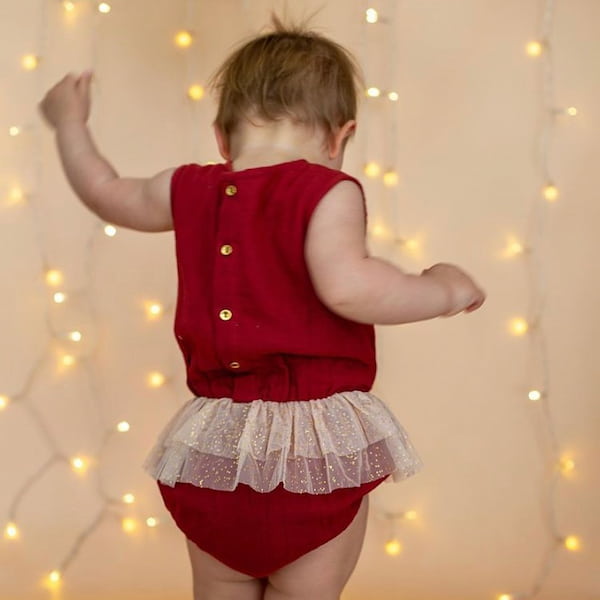 20. Red Collar Gown + White Socks + Black Cover Shoe
I recommend this outfit to be worn on Christmas day, specifically on the 25th. This outfit radiants innocence and purity.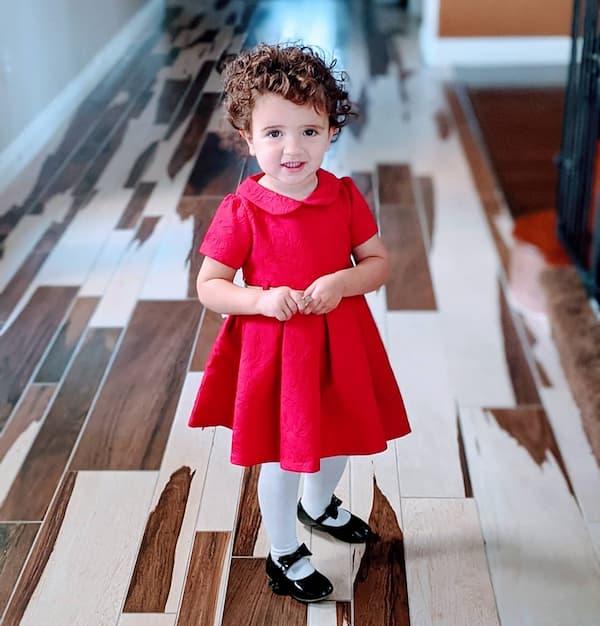 21. A Doubled Coloured Stripped Balloon with a Head Band
This is what I call cuteness overload. This outfit speaks uniqueness and beauty.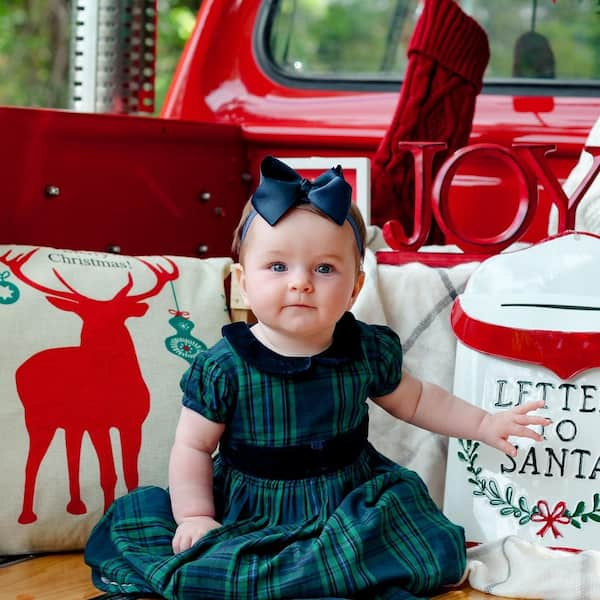 22. Angel's Balloon Gown
I recommend this outfit for that perfect angelic look and style; for your knowledge, children love replicating the heavenly creatures.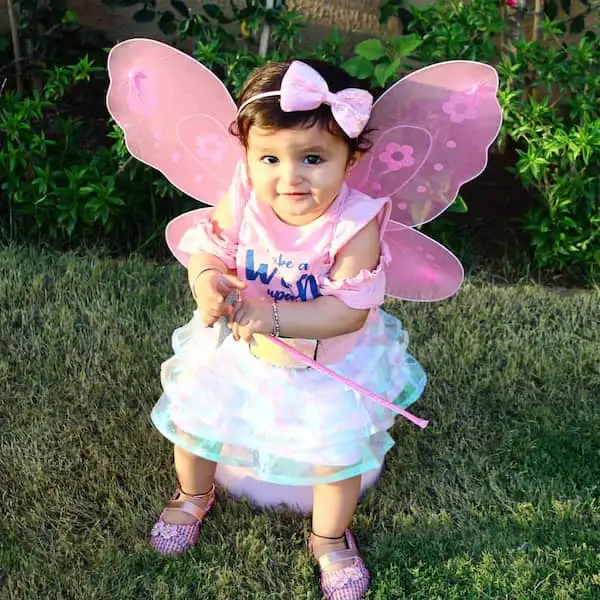 23. Red Sweater Jacket + Dotted Inner Gown + Green Head Band
"I love your baby's jacket"! To get this kind of expression, you have to try out this gown.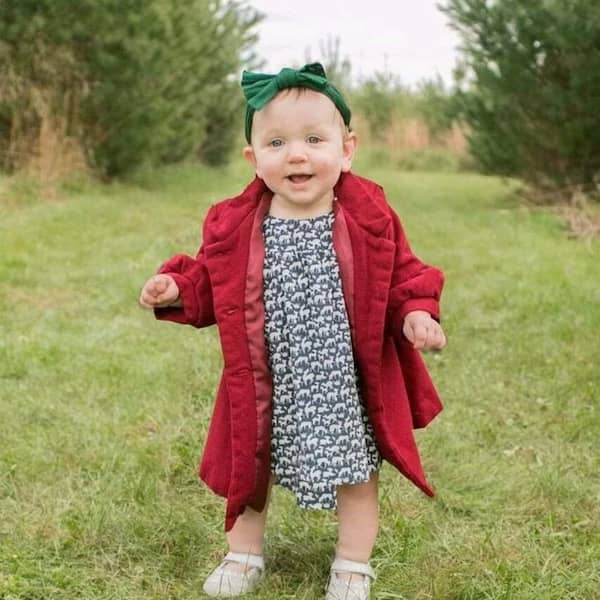 24. Spaghetti Hand Gown with Printed Edges
Your baby can wear this outfit for yuletide home parties where it is warm. I believe the outfit wouldn't be too tight for babies, and it allows them to play around easily.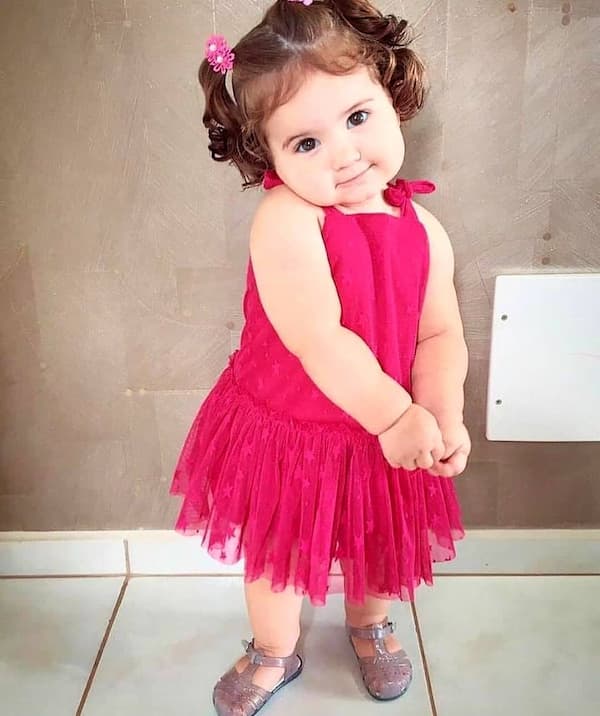 25. White Turtle Neck Sweater + Red Short Open Ended Skirt
This is what I call "baby is so cute." My God! This outfit is a bae, a big-time bae.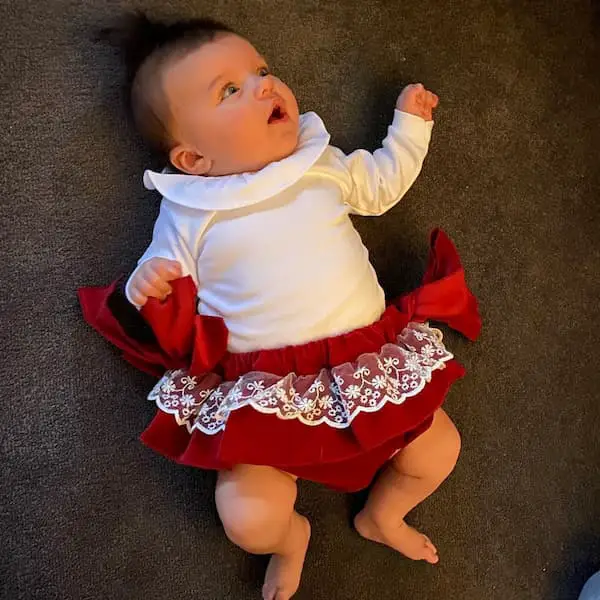 That's all for the compilation of cute baby girl Christmas outfit ideas.
---
Want some more cute outfits ideas? Check out these blog posts.  
I hope you enjoyed and find the compilation helpful? If you do, please don't forget to rate us well.
Kindly share this post with your friends and families.
See ya with more exciting articles on outfits. And make sure you do not forget to follow me on Pinterest.