I am hoping you'll permit me to share with you these fashionable baggy jeans outfit ideas.
I love short and tight outfits (jeans), but I still envy people who flaunt oversized jeans. So in this post, I will be sharing 25 cute baggy jeans outfit ideas with you guys that I think are worth recreating.
Wearing oversized jeans is really cool, but it's best worn in cool seasons of the year like winter and spring.
Baggy Jeans Outfit Ideas
It did take a lot of time to come up with this compilation. I wasn't really expecting that it would really take this long. Nevertheless, I hope you see this post as a source of inspiration.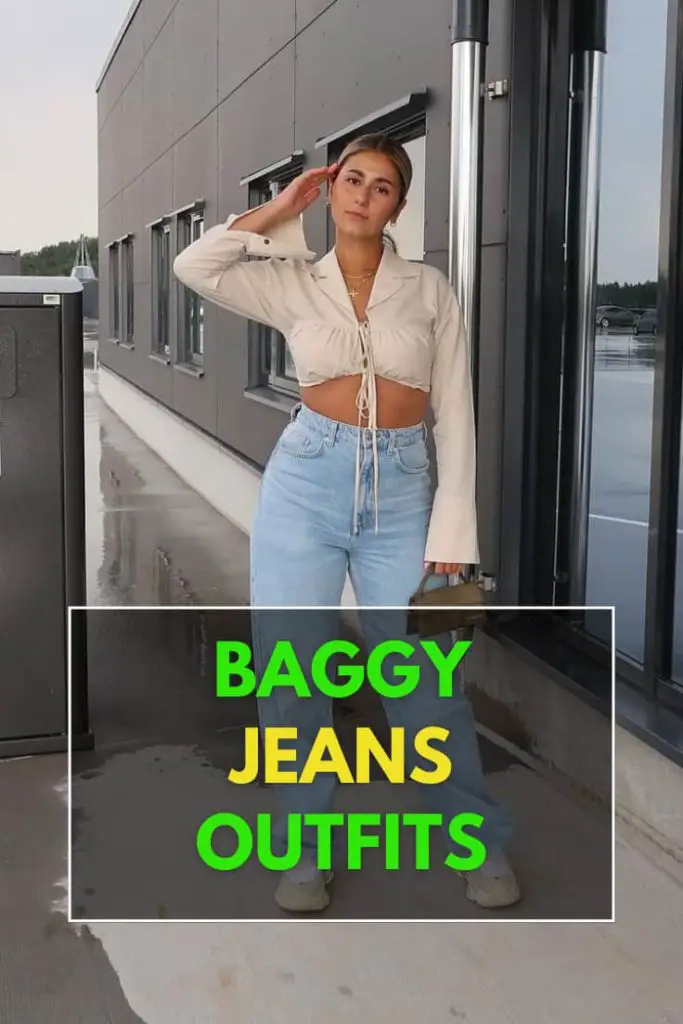 1. Ripped Baggy Jeans with White Top + Black Jacket + White Sneakers
The first inspiration here is worth sitting on this position. I don't have much to say about this style, but I love it with my full chest. Lol.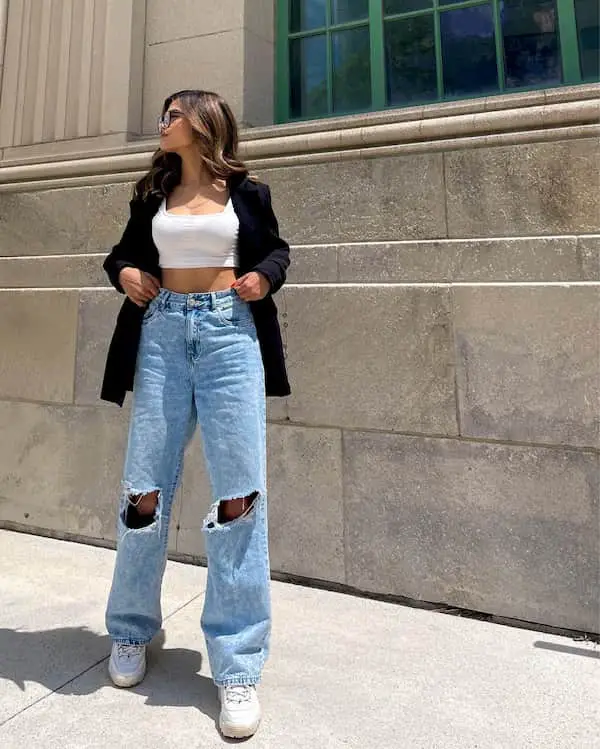 2. Blue Baggy Jeans with Crop Top Long Sleeve + White Sneaker
How much do you love crop tops? Imagine what it would look like when you combine it with oversized jeans? Do you feel me?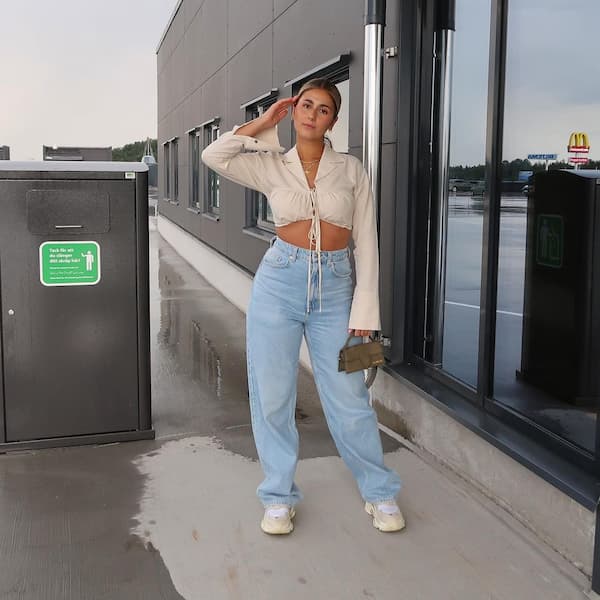 If you want something that looks insanely hot, then the next idea is something you will love—no struggles with the bra.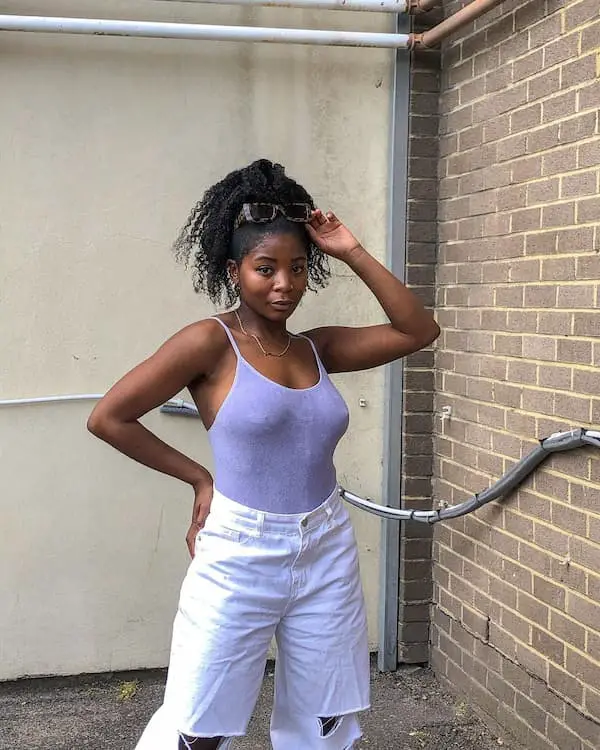 4. Rugged Baggy Jeans with Sweater Shirt + White Sneakers
The rate rugged jean is trending makes me wonder who first inspired the idea. Anyway, if you're from a strict home, this might not be a choice for you.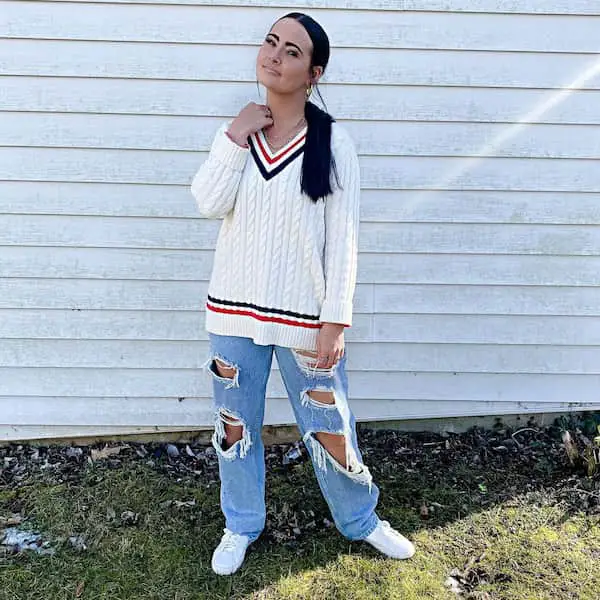 5. Ripped Baggy Jeans with Crop Top & Jacket + Black Boots
How about black tops with black shoes? It's more like streetwear that suits almost every occasion. Well, I love this combo.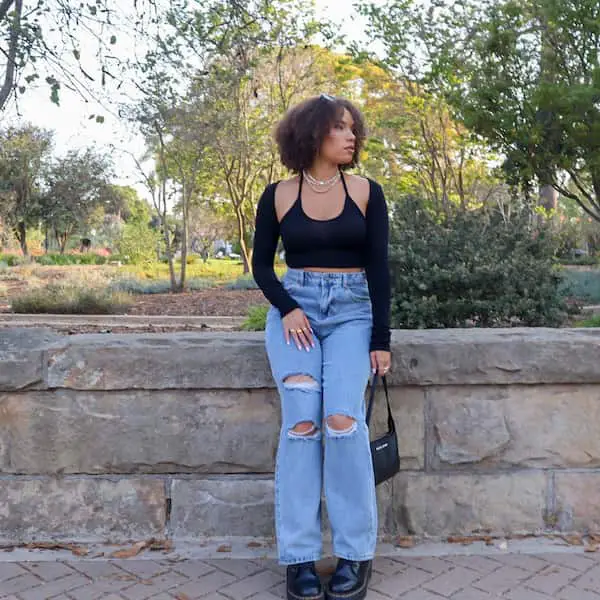 6. Light Blue Baggy Jeans with Sleeveless Graphic Top
I don't know much about others, but I like handless clothes. It gives room for natural air to flow to and fro your upper body.
7. Baggy Jean Joggers with Oversized Shirt + Nike Sneakers
I am a very big-time lover of Joggers, especially the up and down. But I never for once thought of wearing oversized joggers. I know this isn't jeans; please do not crucify me for that.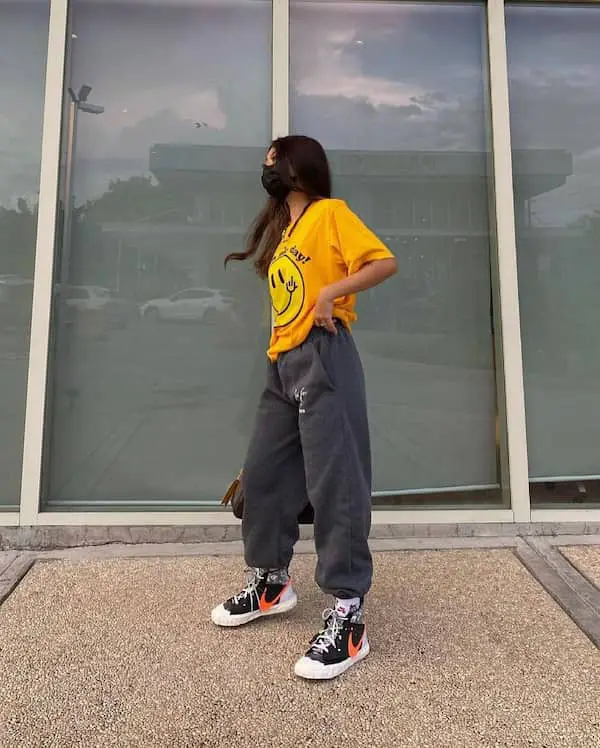 8. Baggy Jeans with Cross Tie Top + Pink Shoes
Tell me you don't like pink, then I would be forced to confirm if there's any feminine trait in you.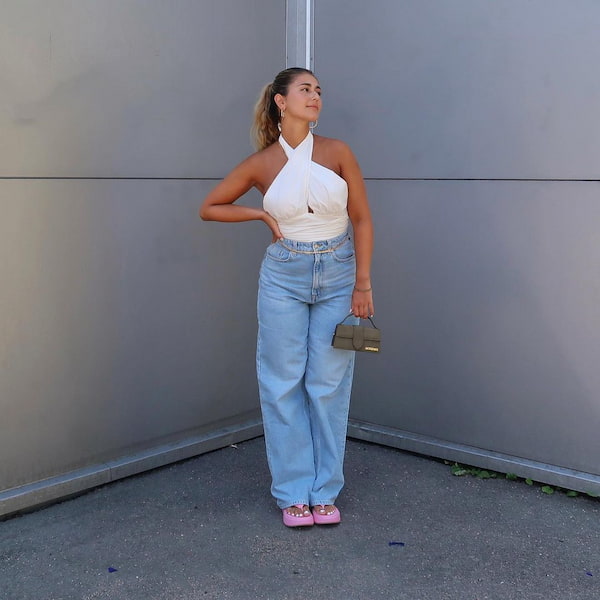 9. Ripped Baggy Jeans with Rib Ruched Crop Top + White Nike Shoes
All credit goes to Boohoo for the bring out such a fashionable crop top outfit. And for the sneakers, Nike is a good choice.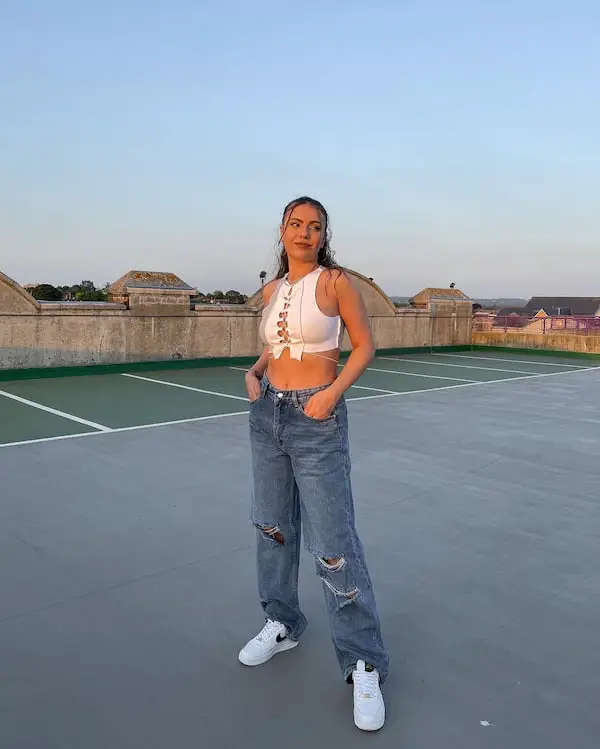 10. Demin Blue Baggy Jeans with White Butterfly Design Crop Top
The butterfly design alone is clear confirmation that the outfit is worth recreating. What do you think?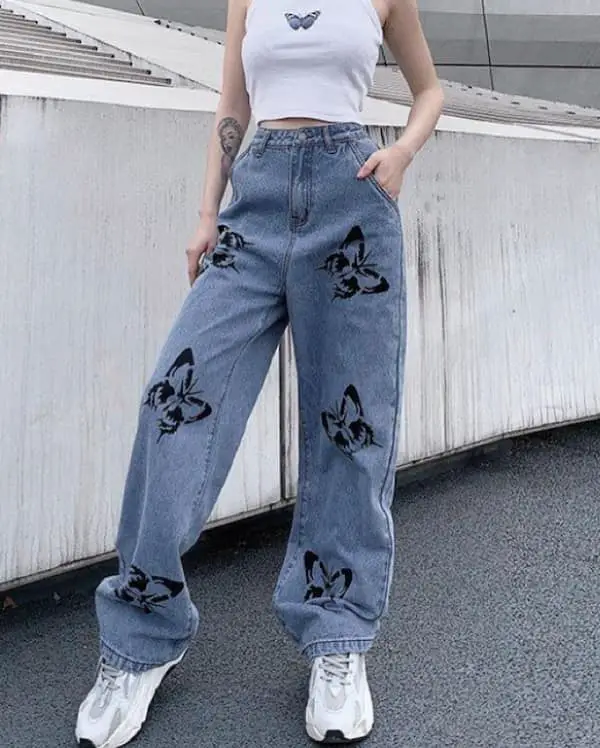 11. Strapless White Top + High Waisted Baggy Jeans with White Sneakers
Forget the environment where the shot was taken. Look at the outfit and tell me that it's not cute and simple.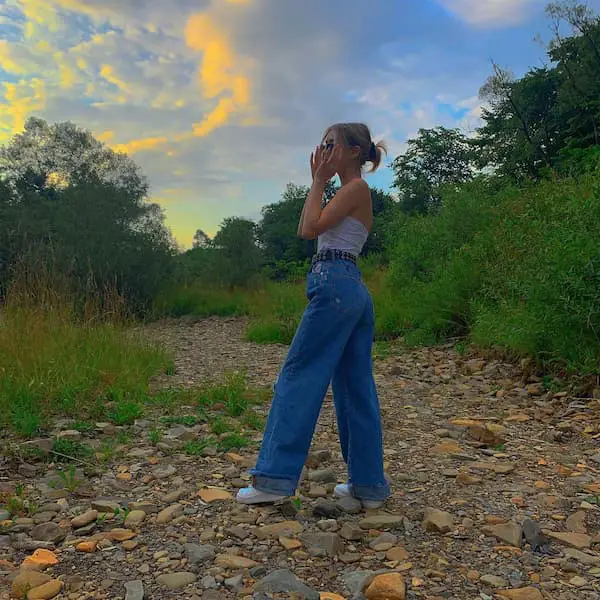 12. Wide Leg Baggy Jeans with Crop Top + Nike Shoes
You can never go unnoticed when you pick the right choice of outfit.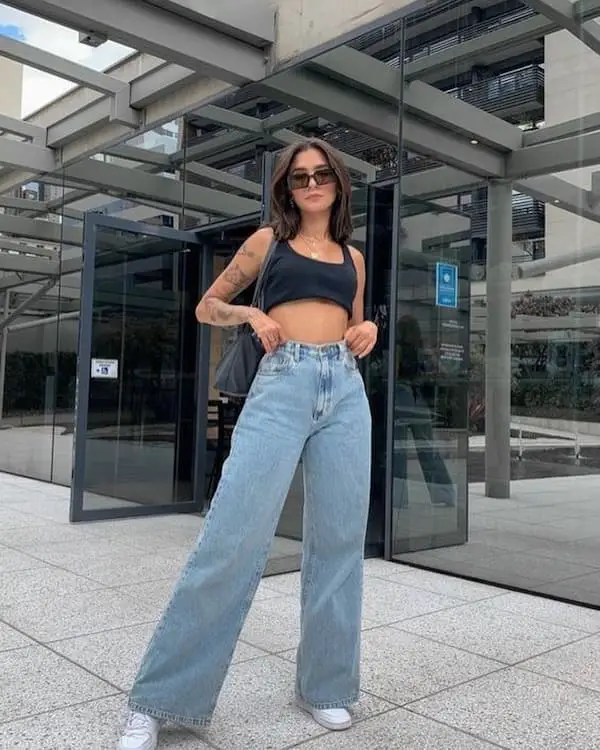 And that's all for now; I hope you enjoyed my compilation of cute baggy outfit ideas for girls that are hot right now.
Want some more outfit ideas? Check out these blog posts.
If you found this post helpful, please make sure to rate this post, and don't forget to share on any of your favorite social media.
Also, make sure to follow me on Pinterest. Cheers.