Easter family outfits – Easter is one of the most exciting times to spend time with your family, take tons of pictures, and create unforgettable memories. However, memories tend to be easily forgotten when you don't dress as well as you should.
As a lady, you should always outdo everyone in the dressing category. There are many excellent ways to dress for Easter to stand out elegantly in family photos. Here are 25 of our best Easter family outfits to consider copying this easter.
Easter Family Outfits
Here's my gallery of cool Easter family outfit ideas, I really hope you find them inspiring.
1. Gown with Slide Heels with Kids and Husband
If there are different levels of Easter outfits, this would be the default. A simple flowing gown with heels, matched by a smartly-dressed husband with cute kids; the height of Easter photography!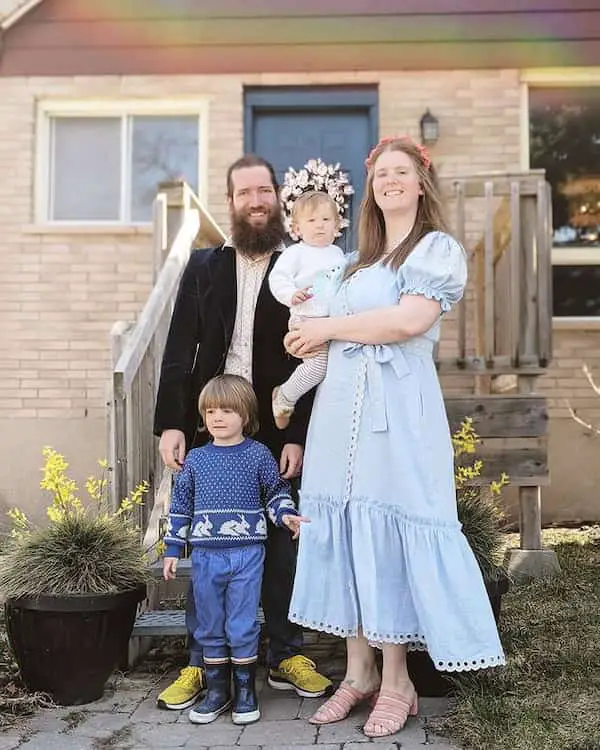 2. Sleeveless Gown with Heels + Son + Husband
If you're not a fan of the boring look of a sky blue gown, you can mix things up with a floral gown. Note how the gown's underlying color matches the color of the husband's shirt; it's not unintentional.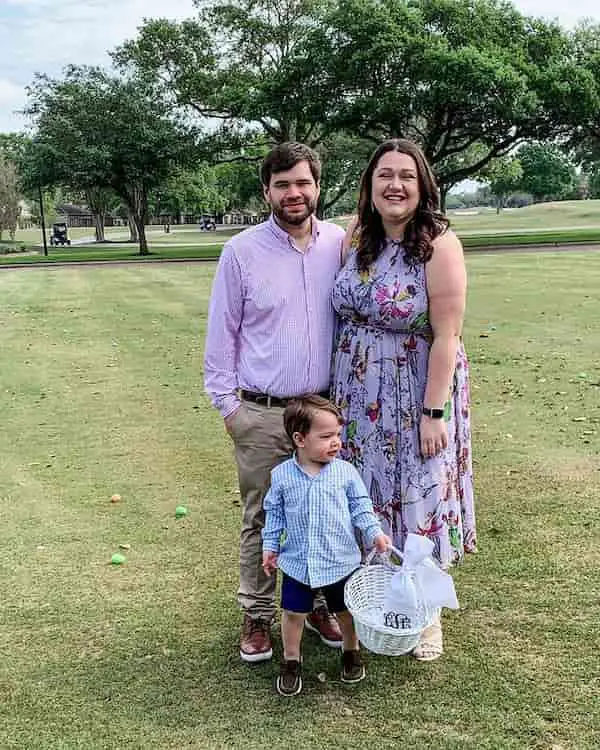 3. Blouse + Denim Vest + Jeans + Knee-Length Boots + Sons + Husband
Teenage guys aren't usually the best at dressing, making it easy to outdo them. However, wearing a gown here will throw the photo off balance, since almost everyone is wearing a hoodie or a graphic tee. Going with a slightly revealing chic outfit is the way to go.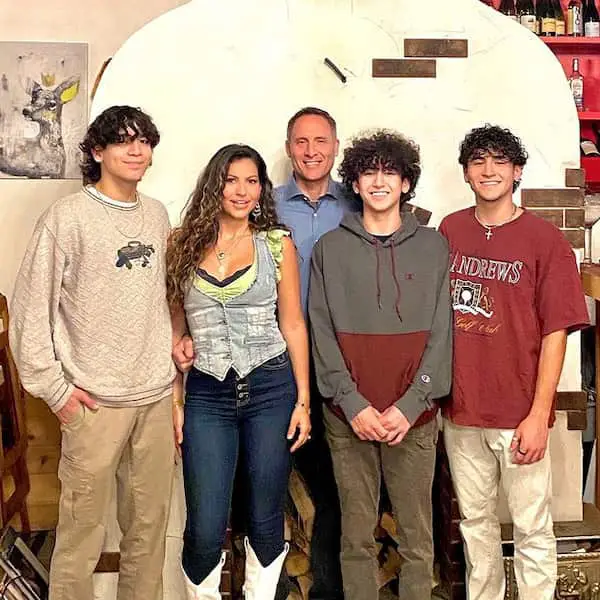 4. Blouse with Floral Skirt + Heels + Kids + Husband
If you have a ton of little girls, having them all wear gowns will give your photo the Easter vibe. For you, however, a white blouse and a floral skirt is just perfect for the photoshoot.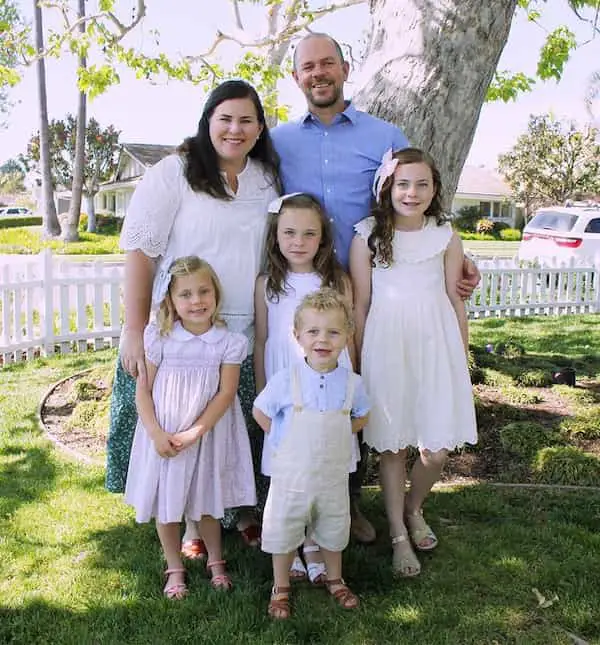 5. Gown with Heels + Daughters + Husband
Easter photos should always be conservative, and nothing screams that better than an insanely long floral gown. Since the heels are practically invisible, your footwear choice doesn't really matter.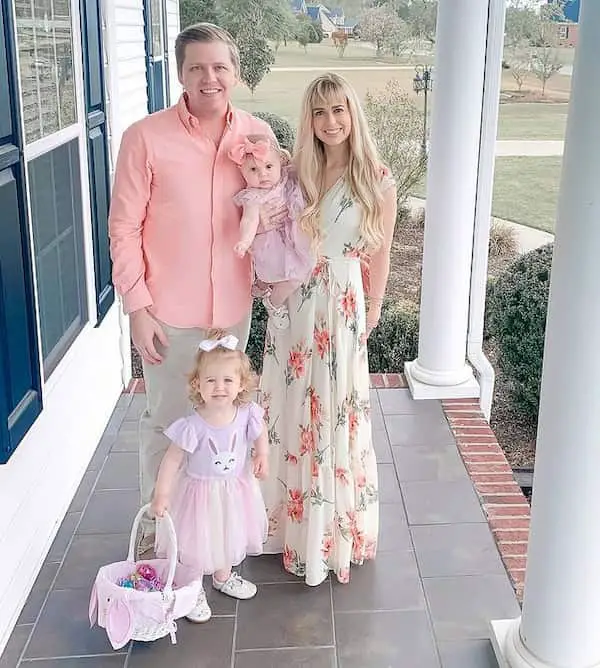 6. Gown + Kids + Husband
Replicating this photo involves being intentional about the setting. The match between the gown and the background is definitely not a mistake, but there could be more cohesion among the dressings in this shot.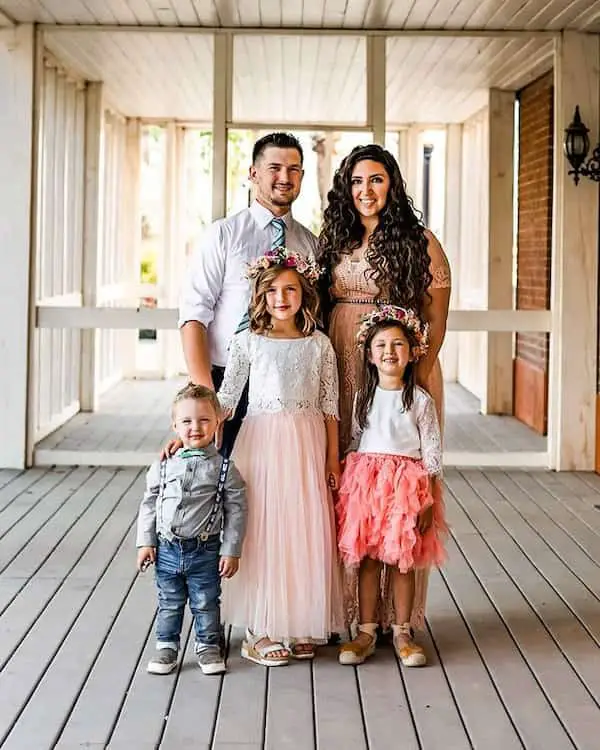 7. Gown + Heels + Kids + Husband
This shot would've been perfect if the father also wore a matching outfit with the boy, but it's not bad nonetheless. The shared smile also gives the "happy family" look, which is excellent for an Easter photo.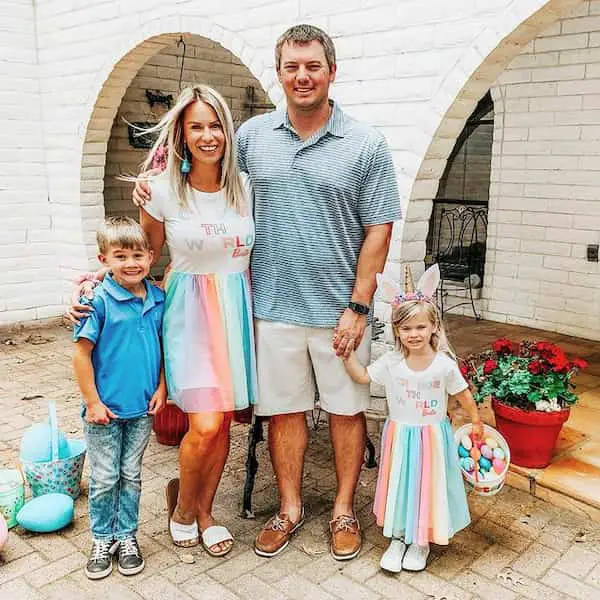 8. Blouse + Pants + Heels + Kids + Husband
I'm not sure if the excellence in this photo comes from the brilliance of an individual's outfit, or as a result of the cohesion between the colors. Either way, I'd copy this idea every year, including the husband's beard, if possible.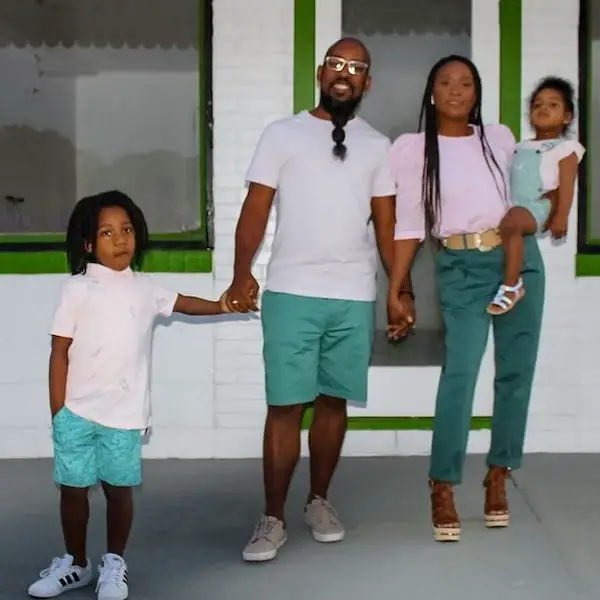 9. Jumpsuit + Heels + Kids + Husband
Taking an Easter picture with grown kids can be a struggle, since you're basically competing on fashion. A simple jumpsuit and hiding the most fashionable guy behind should do the trick of convincing us that you have the best dress sense.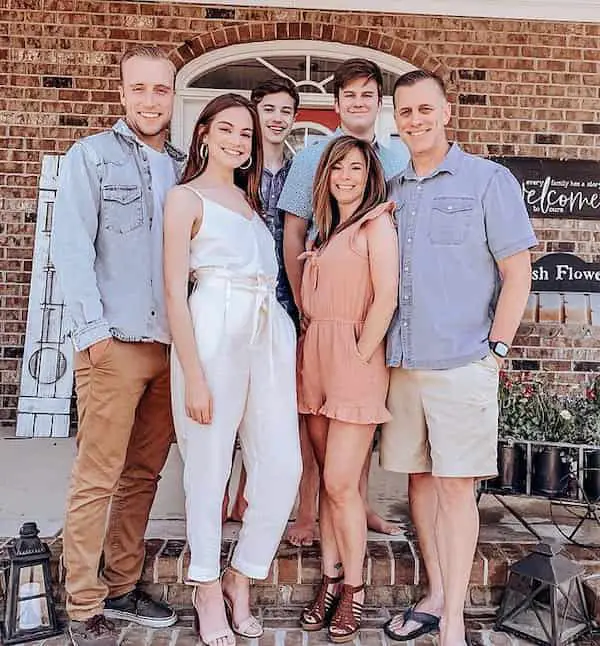 10. Gown + Sandals + Husband
If you're unwilling to spend hours searching for the perfect gown for the Easter shot, why not go with something this simple. As she shows in this picture, it's actually better than you think.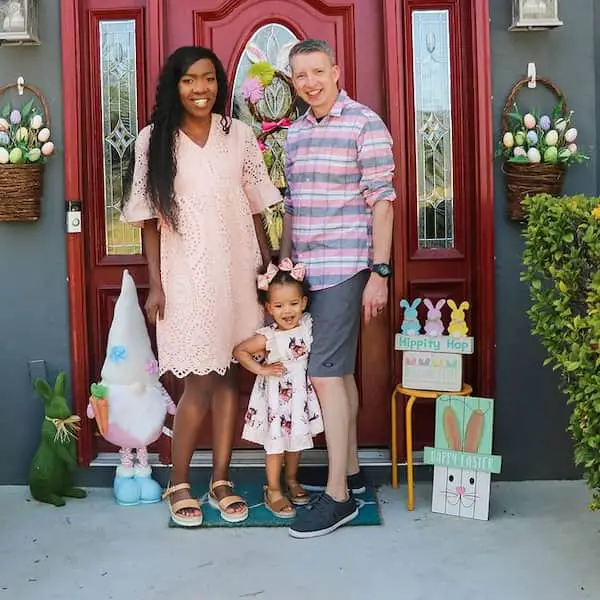 11. Gown + Heels + Husband
There's nothing really special about the outfit, but you can instantly see how her gown matches with the plants in the church. The collective smile also makes the picture better, making it a great Easter dress choice.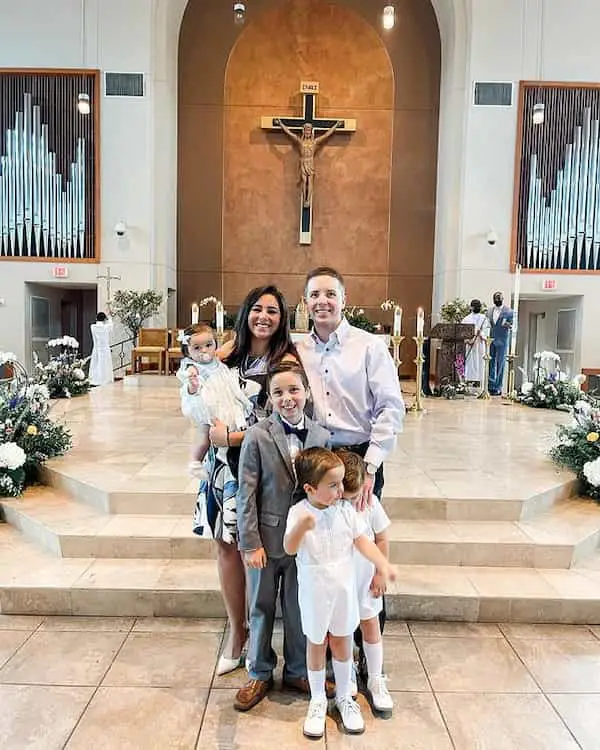 12. Gown + Sneakers + Daughter + Husband
The outfit combination here mightn't be a ten, but it works. If there was more synergy between colors here, it woud've been better, but there are sadly none.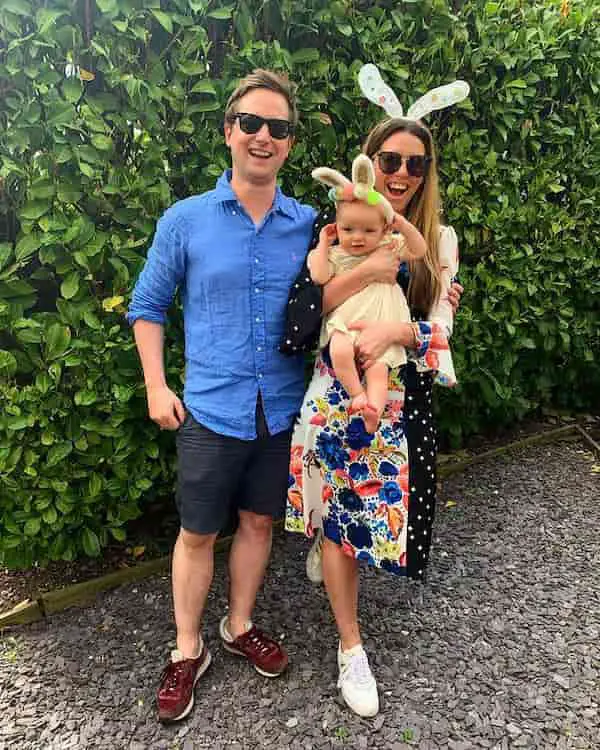 13. Blouse + Jeans Pants + Sneakers + Sons + Husband
Instead of the regular gowns that everyone wears, why not twist it a bit. Going with a formal outfit might sound like a no-no, but it actually turns out to be excellent in this outfit idea.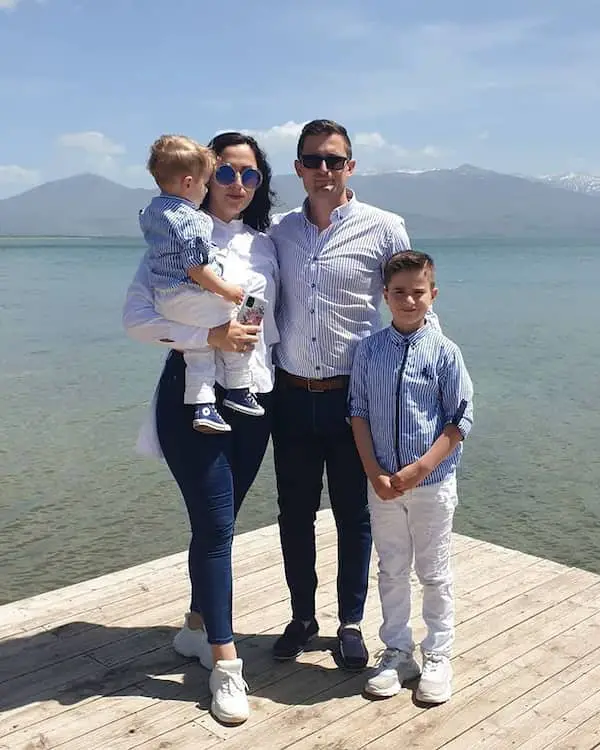 14. Gown + Hat + Kids + Husband
This excellent photo is the result of hours of planning. Notice the match between the outfits of the son and the husband, as well as the daughter and our model. That alone is something to strive for in an Easter outfit.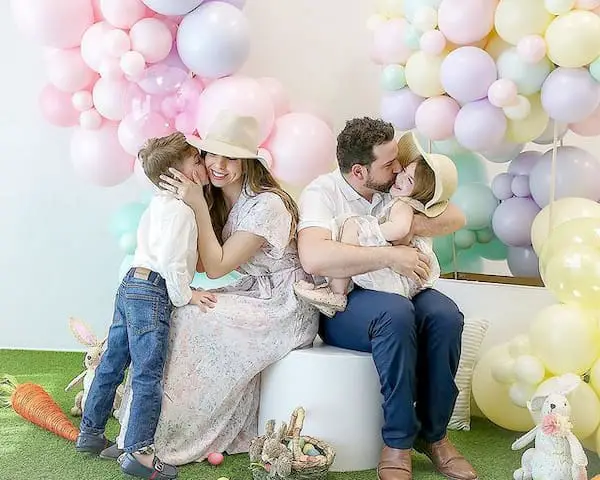 15. Gown + Sandals + Daughter + Husband
If you're choosing to take your Easter photos indoors, here's an excellent idea for you. All you need here is the gown; footwear is unnecessary, except for the husband's socks.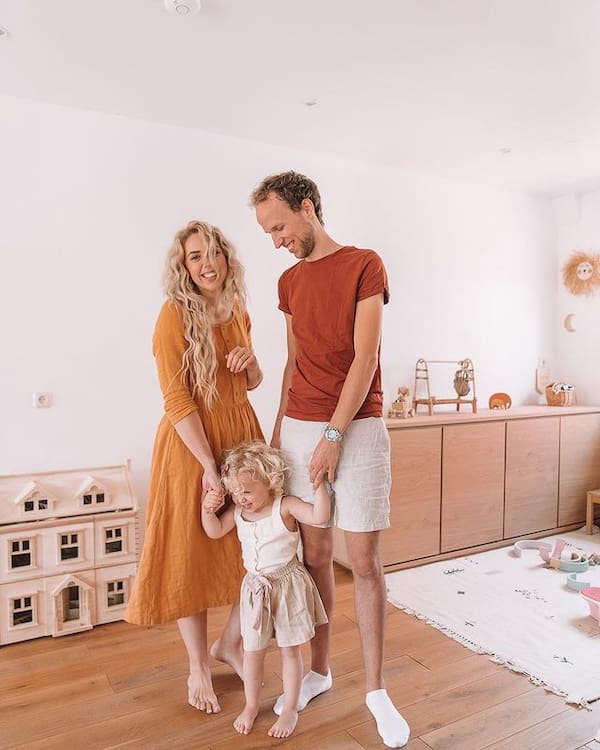 16. Gown + Muffle + Kids + Husband
Okay, here's a creative idea for this coming Easter. Why not go to the beach to yell at the camera, while dressed in vaguely matching outfits? Photoshop also works if a beach is not nearby.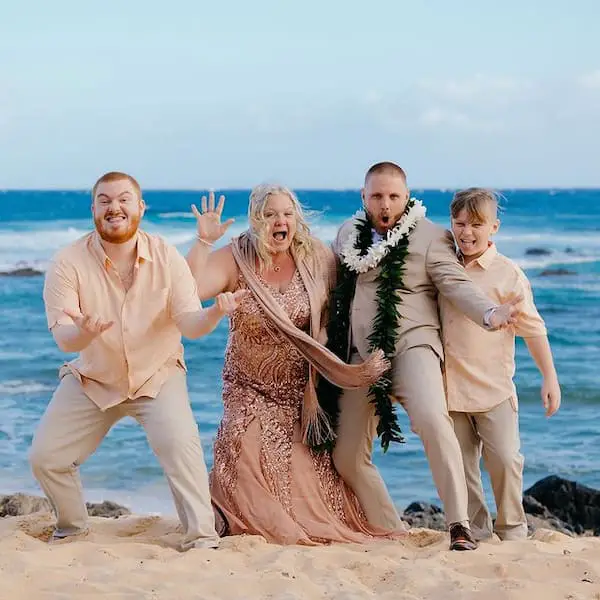 17. Lace Blouse + Jeans Pants + Mule Shoe + Kids + Husband
Here's another excellent idea, but for your backyard instead of the beach. Dress in a simply knit lace blouse with jean pants and anything your husband wear should work perfectly.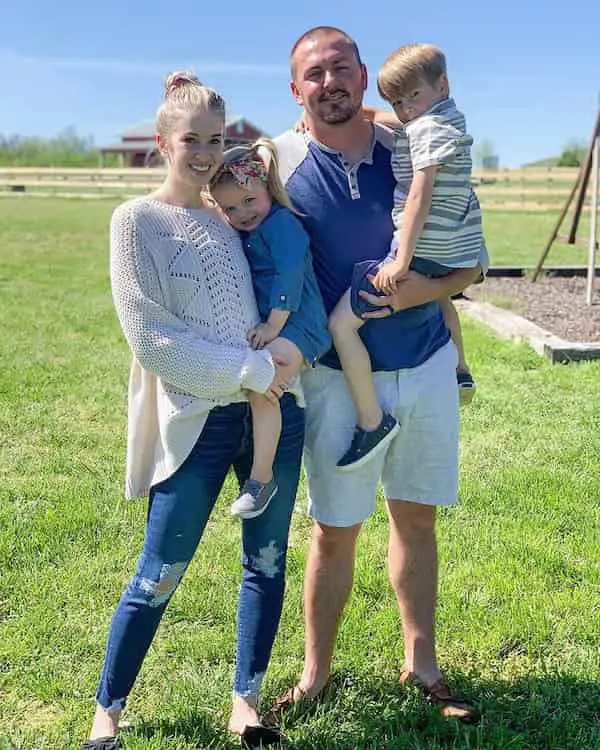 18. Gown + Boots + Kids  Husband
I'm not a fan of how she went against the uniform sky blue color of everyone's outfit, but truth be told, she looks good. Matching it with similarly-colored boots makes it even better, but it'd be best as a lone picture.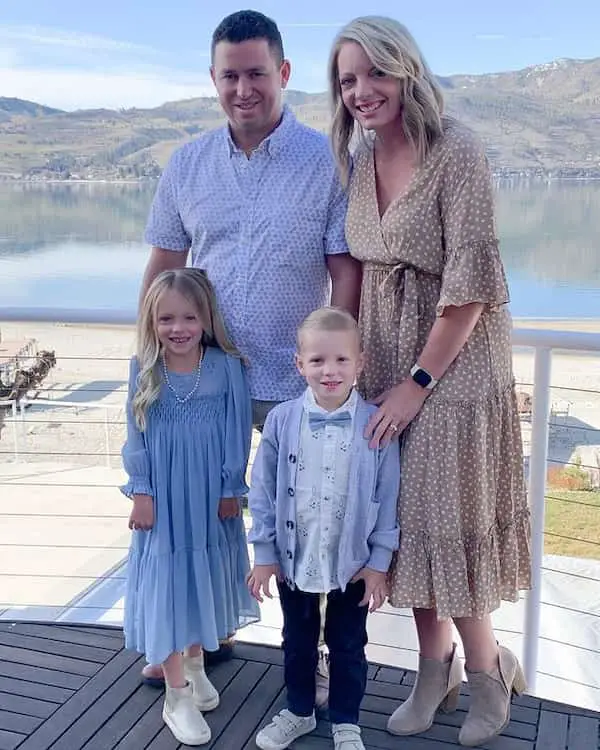 19. Gown + Heels + Dog Pet + Kids + Husband
When dressing like this for an Easter photoshoot, ensure you have a similarly-themed background, The colors contrast beautifully with the background; and don't forget your pet behind either.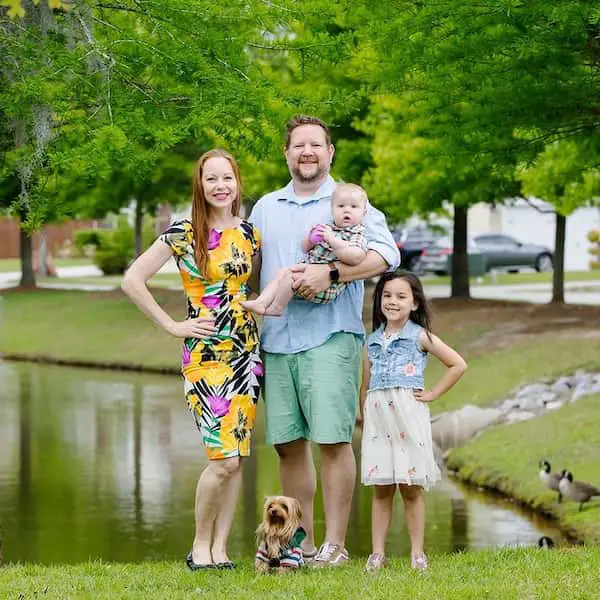 20. Crop Top + High Waist Maxi Skirt + Kids + Husband
Instead of going with a gown, why not a crop top and a high waist skirt. With everyone else in the picture maintaining some kind of pinky part in their dressing, it's no surprise why it's this cohesive.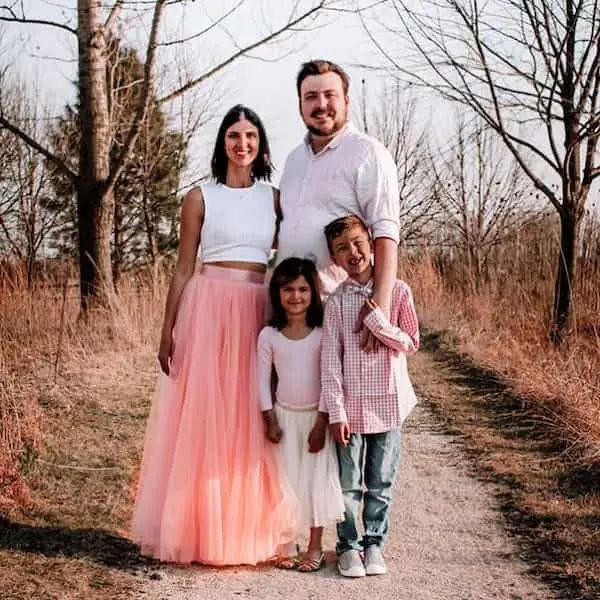 21. Gown with Wedge Shoes + Daughter + Husband
Easter pictures should be all gowns, smiles, and casual dressing, which is all that this outfit entails. If there was a blueprint for how to take photos during the Easter, you can simply use this as the cover.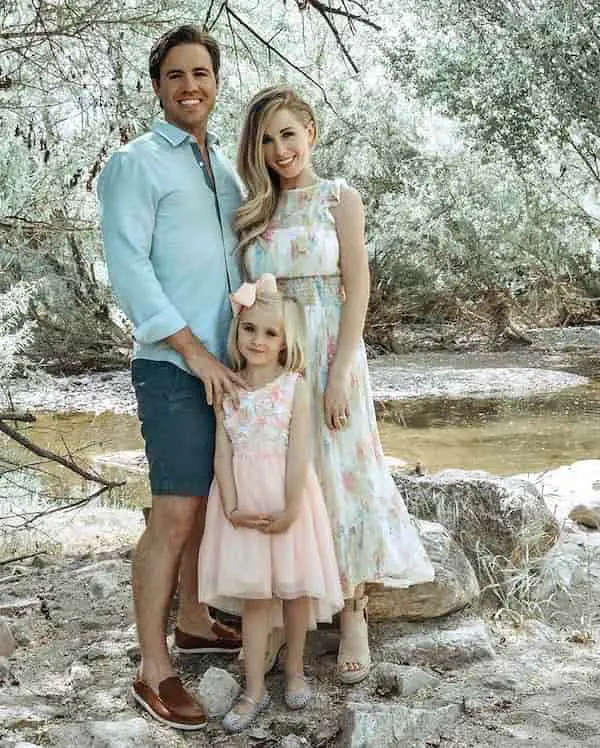 22. Gown + Heels + Daughters + Husband
While the colors here look wildly different, the entire picture comes together in a way that makes it excellent. The white maxi gown isn't the best dress in the shot, but since it makes everything come together, I guess it works.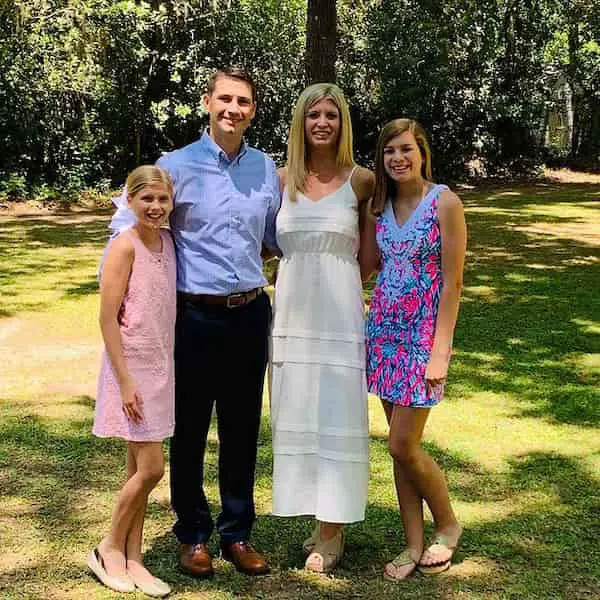 23. Body Suit Shirt + High Waist Pants + Kids + Husband
Do you have an event to catch on Easter's day? Why not dress excellently for it and take your Easter photos before or during the event. That's probably what happened here, and you can confirm that it's excellent.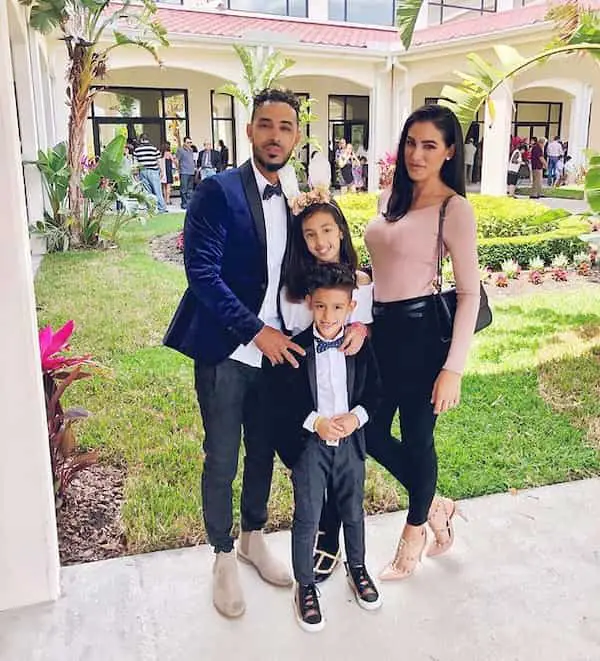 24. Floral Blouse + Skirt + Heels + Daughters + Husband
A floral blouse is an alluring Easter outfit that works both for a photograph and for church service. While pink seems like a uniform theme across the entire image, the picture looks like it could use more synergy.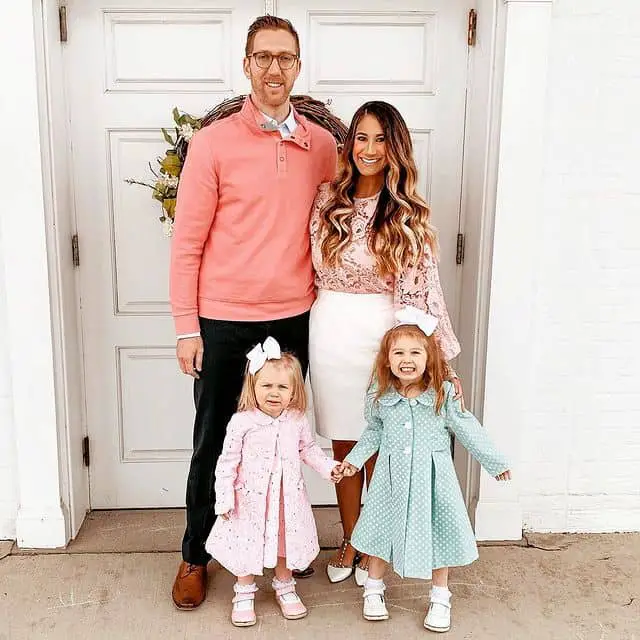 25. Gown + Sweat Jacket + Sons + Husband
Since almost everyone else in the picture is dressed formally, your dress choice is also drastically limited. With the limited choice, she managed to look in sync, showing fashion excellence.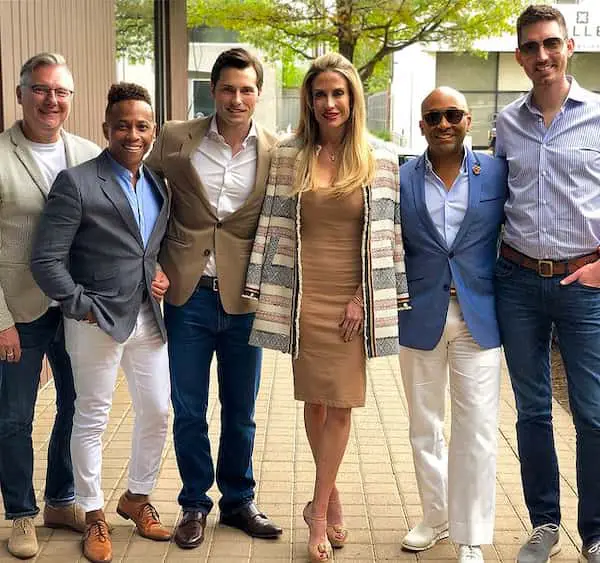 And that's all for my post on Easter family outfits. Want some more outfit ideas? Then you might want to check out these blog posts.
I hope you enjoyed this piece of content. Do well to rate this post, and don't forget to share this outfit compilation with your friends.
See you with more exciting inspirations. Trust me; you wouldn't want to miss any of our upcoming outfits compilation, so make sure to follow us on Pinterest.
Pin for Later.