Suppose you are looking for cute and hot high low skirt outfit ideas that'll inspire your next look? Then this post got you covered with the best you've always wanted.
Aside from being designer wear, high-low skirts are among the most trendy dresses I have come across on Pinterest.
I wonder where the first inspiration to make this gorgeous dress came out from; I would research the story behind it.
Without wasting much of your time, let get started with what I have for you.
1. Bally Top Super Chic and Balle Skirt
Bally provides you with not only one of the beautiful clothes but also a classic one. You can wear this to corporate events.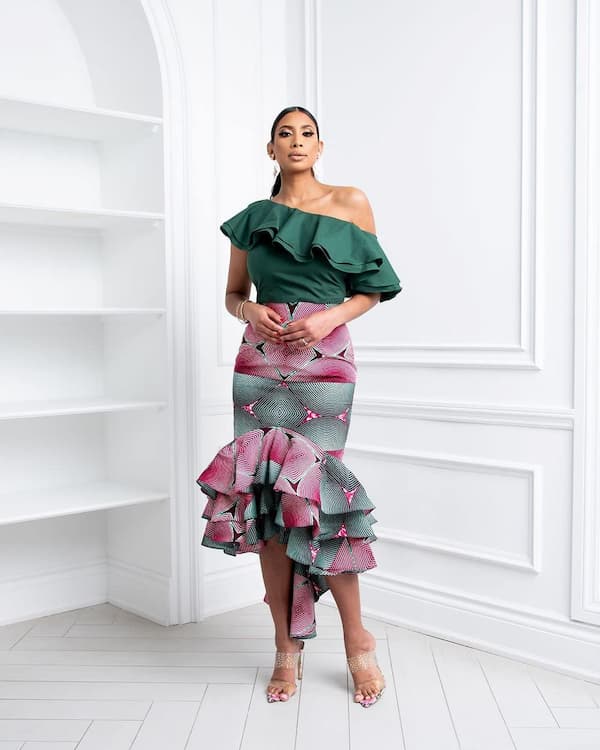 2. White Top + Floral High Low Skirt
To brighten your day with a set of nice outfits, I recommend this mix-match. You can wear it while going to non-corporate events.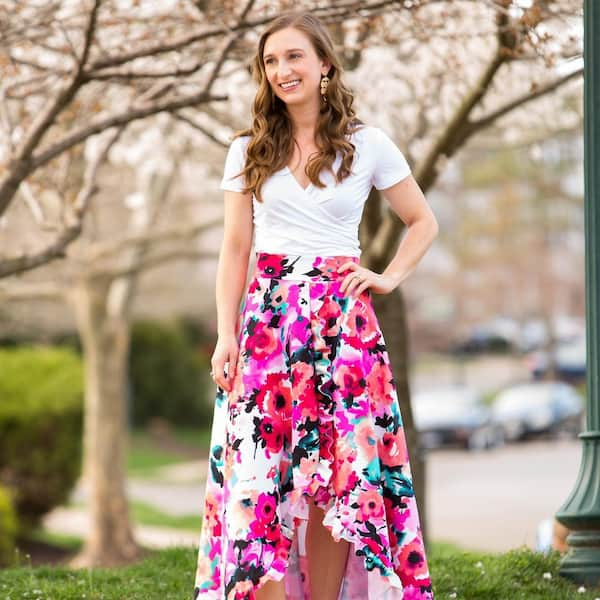 3. White Top + Sky Blue High Low Skirt + Brown Heels
With this outfit in your collection, you don't need to deliberate on what to wear on Sunday morning. You need to get one for yourself.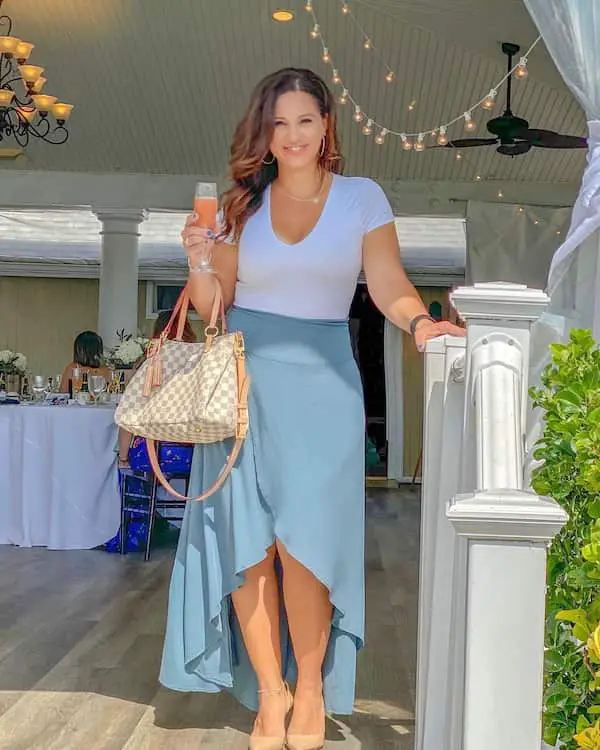 4. Handless Crop Top + Floral High Low Skirt + Hat
Are you an eastern lady or a cowgirl who wants something similar to the cowgirl outfit? If yes, I suggest you try this out.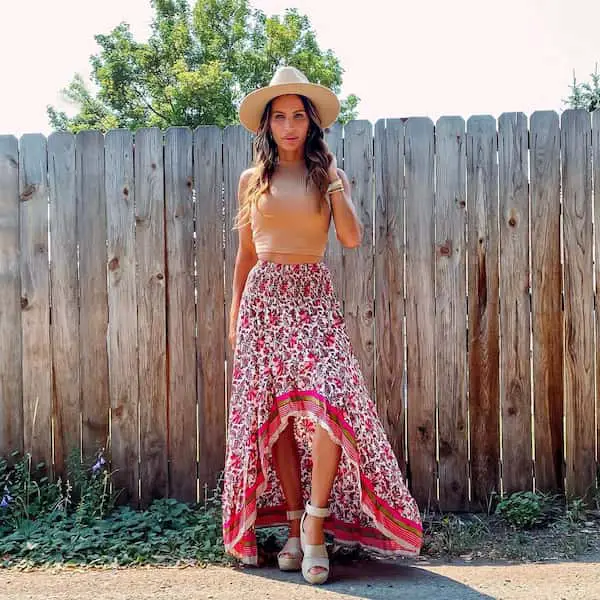 5. Black Top + Ankara High Low Skirt
You can also rock your high-low skirt in the African way. You have to get a good Ankara material and give it to an excellent seamstress to make one for you.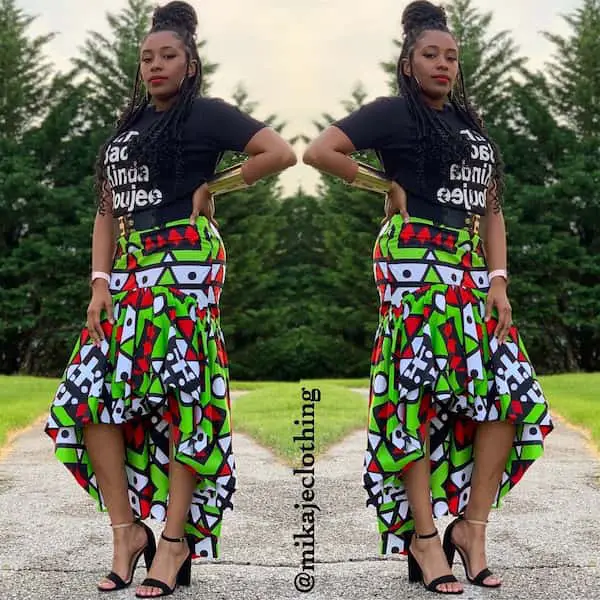 6. Cream Coloured High Low Skirt with Strapless Crop Top + Sunglass
For a pleasant beach walk experience in summer, you can try this out. You can complement it with a hat if you desire.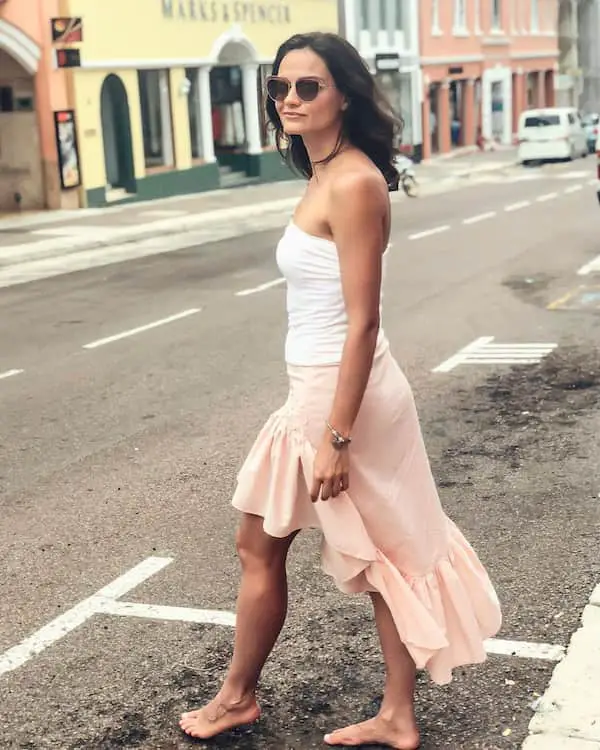 7. Black Top + High Low Skirt + Black Leggings + Black Shoe
You can rock the High-low skirts in the English style as well. You can complement this with a heel and jewelry and attend a ball with it.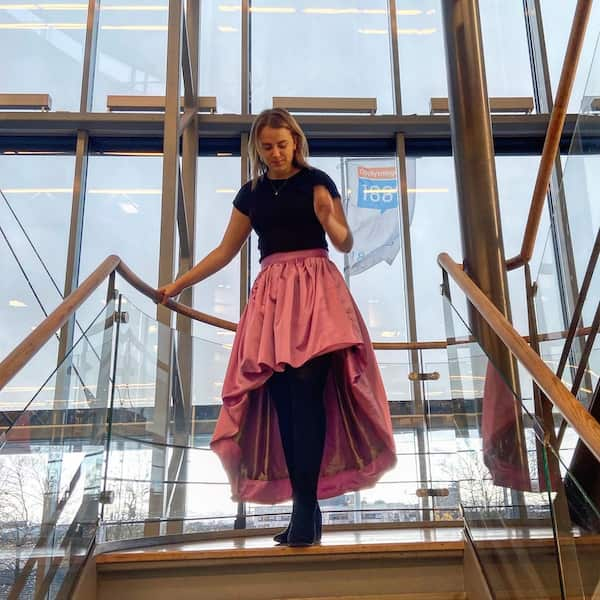 8. Black Crop Top + White Skirt with Dot Design + Heel Shoes
To catch up with the weekend vibe and excitement, you need an outfit that can make radiant. And, that's what this outfit presents.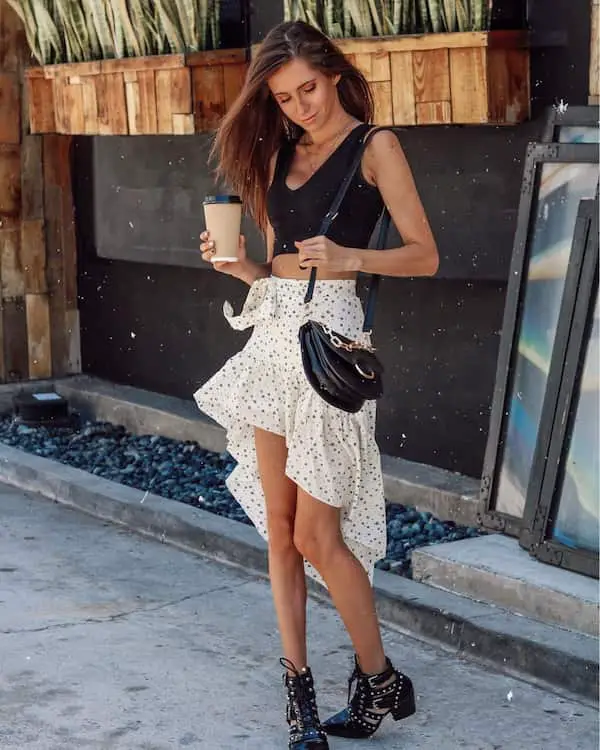 9. White Top + Detachable Ankara Skirt
To help project this idea, "Africa is beautiful," get something that radiates beauty and elegance at all times. Check out this.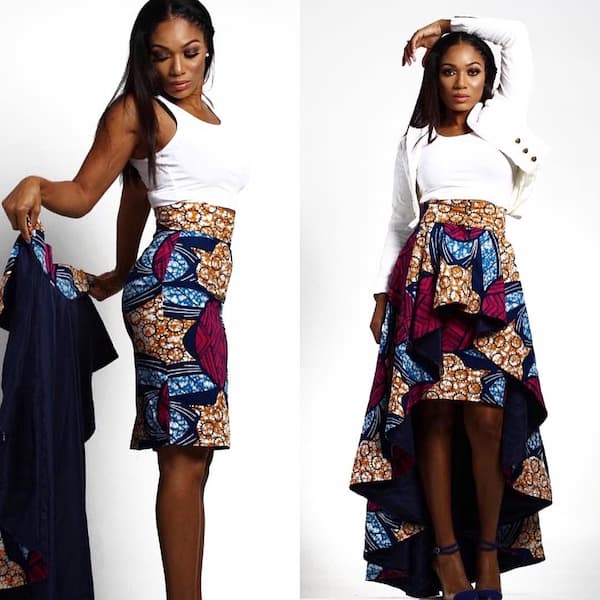 10.   White Tee + Floral Ruffle High Low Skirt + Lady's Sandals
To get an awesome experience at the sea parks and nature gardens, I present this simple outfit that gives your body the freedom it deserves.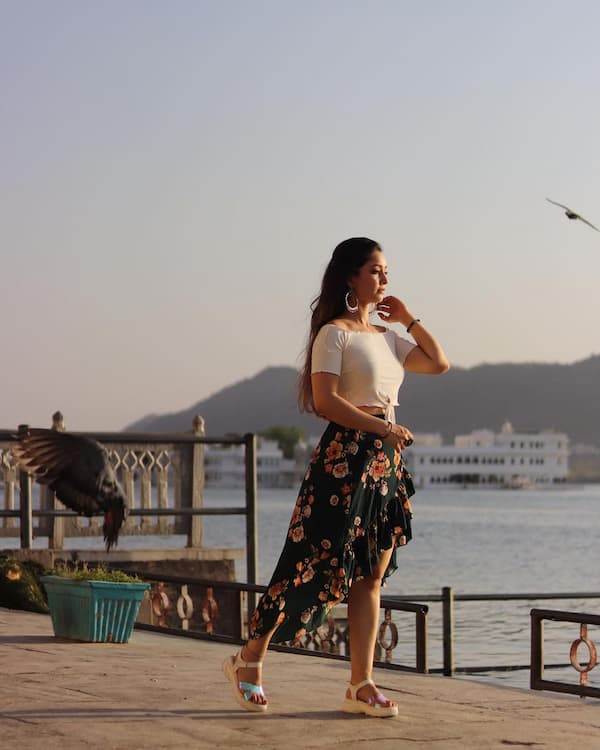 11. White Blouse + Black High Low Skirt
Are you a teacher who wants to slay corporately? I suggest you try this out and tell me what you think about it.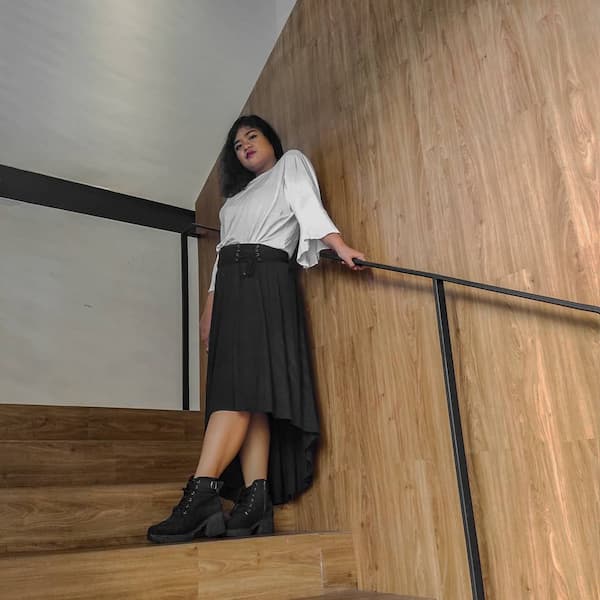 12.  Black Long Sleeve + Black High Low Skirt + Red Heels
This is what I call the "boss lady outfit." To get this expression, "Oh my God, your outfit is gorgeous," you need to get this outfit.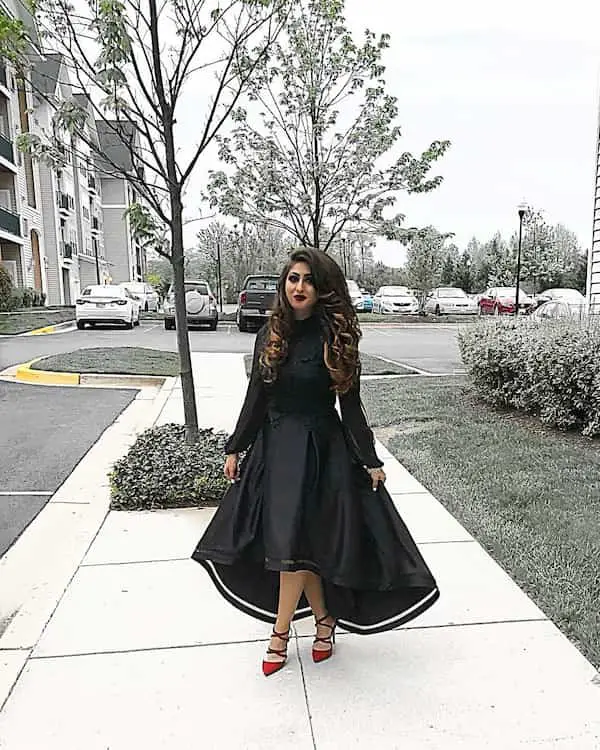 13.  Isabella Top + Mayflower Skirt
To slay while you do your house chores or forest walk, I recommend this outfit for you.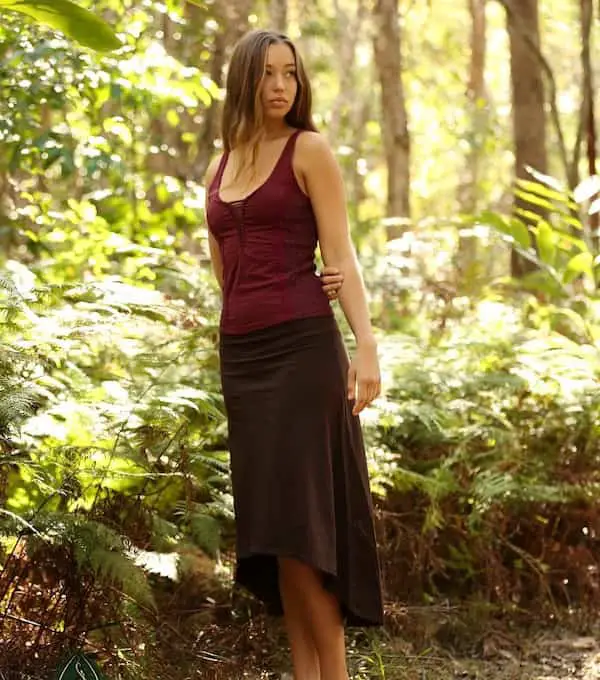 14.  Low V-Necked White Blouse + Mustard Pulk Print Short High Skirt + Heels
Are you into the showman game, and do you have a show to present? I suggest you wear this on to complement your show night.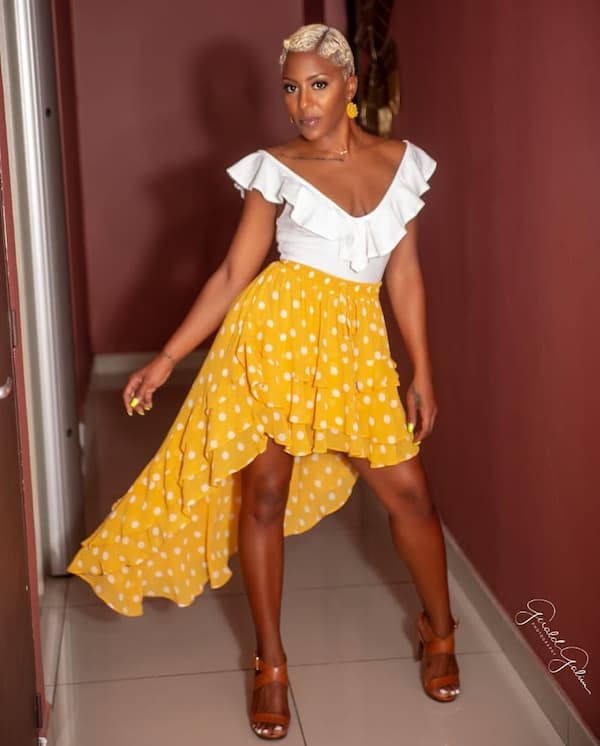 15.  White Top + Coral Pink High Low Skirt
You can wear this in summer to let your skin breathe in the fresh summer breeze. You need to make an order on this now.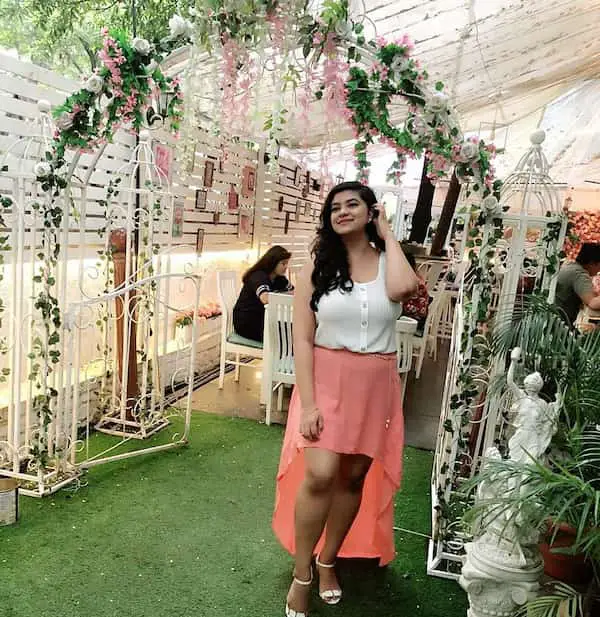 16.  High Low Skirt + White Top
As a pregnant lady, you have not been left out in this fashion. With this, you can slay and stay beautiful while being pregnant.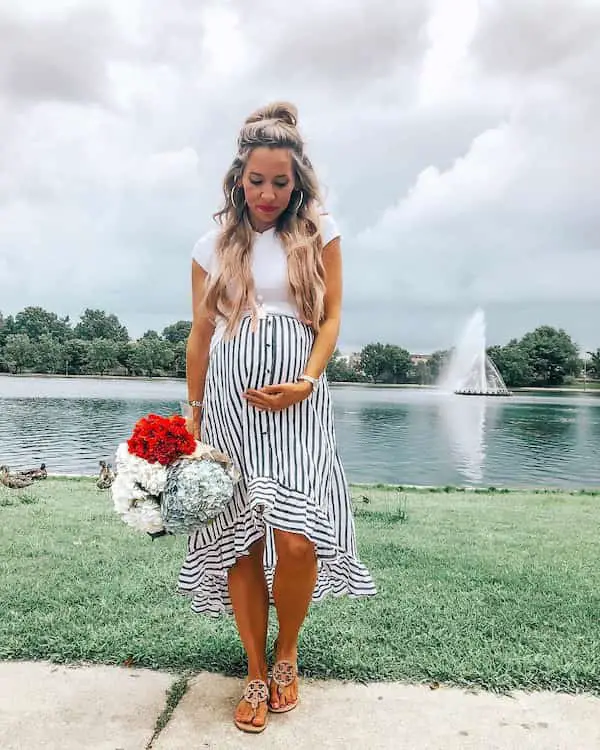 17.  Top + Jacket + Skirt + Knee Boots
You can also look corporate, slay and remain beautiful in a high low skirt as an older lady. You can start by placing an order on this one.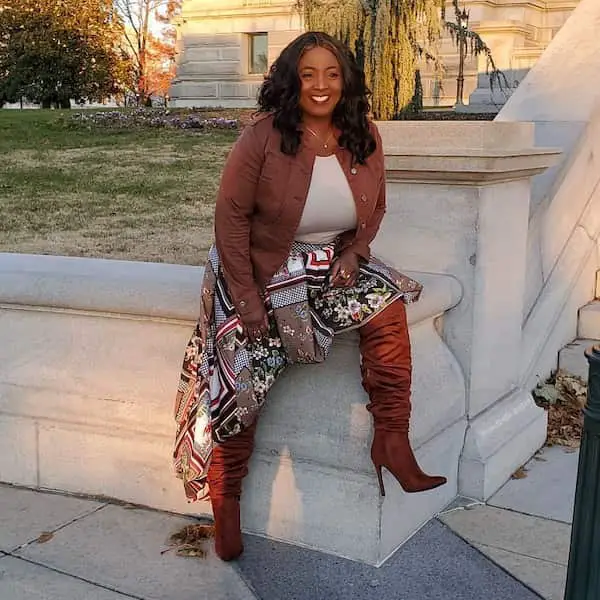 18.   Fringe Sleeve Top + Full Floral Skirt + Boots
I recommend this for all my beauty queens and models out there. You can use this for an outdoor modeling photo shot.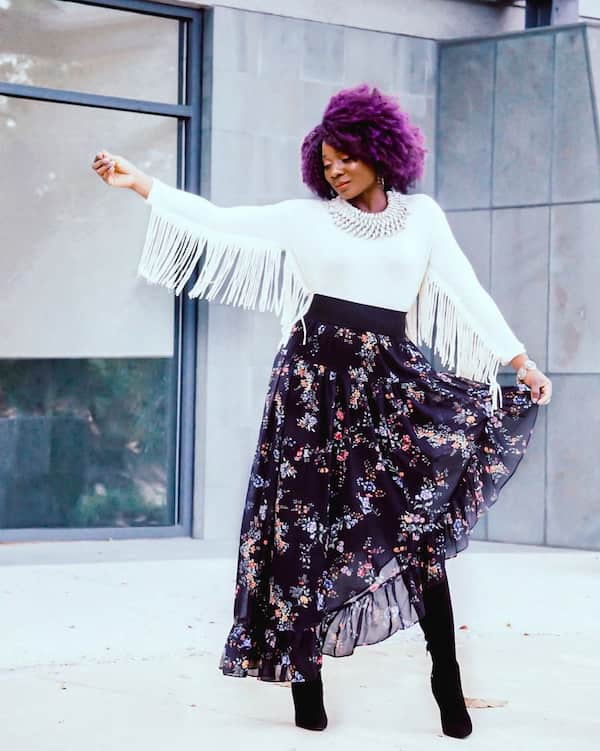 19.  Two Piece High Low Skirt Outfit
For a nice Thursday experience, you can wear this. You can also recreate this look for afternoon parties, for example, parties organized in the office.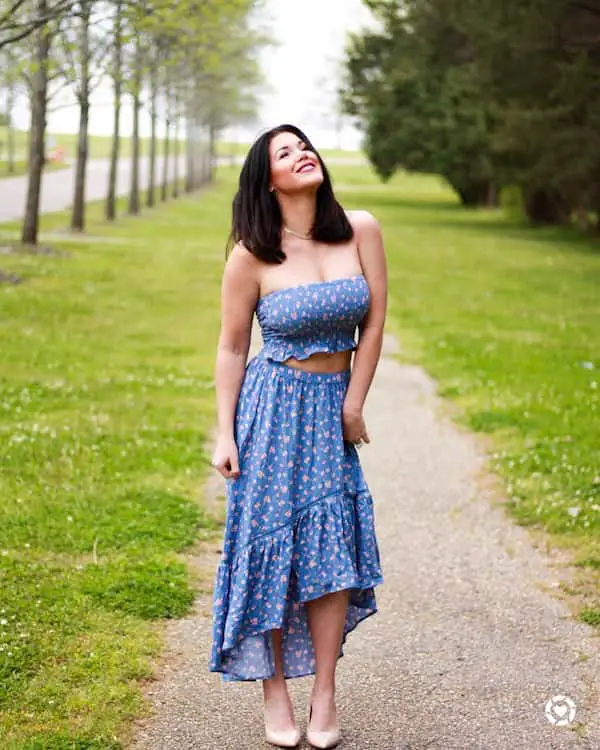 20.  Black Casual High Low Skirt + Long Sleeve Shirt
You can wear this as a college student to lectures on Mondays. It makes you appear serious and, at the same time, beautiful.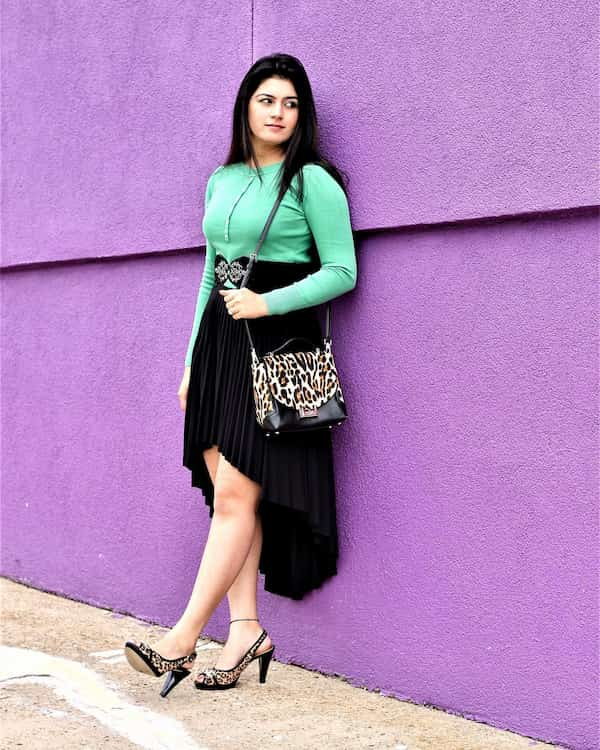 21.  Bridal Hi Low Skirt Outfit + Heels
For a nice bridal party, you need something nice. This sewn Italian Satin high-low skirt is designed to give you that nice experience.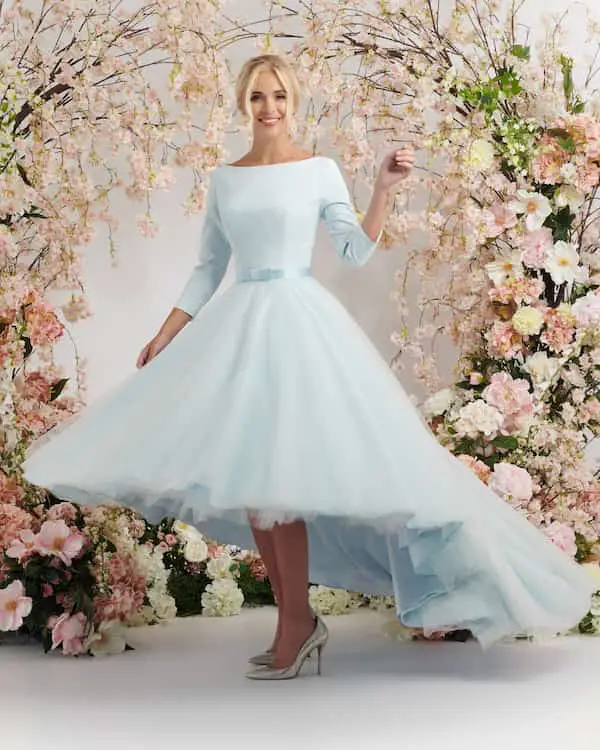 22.  Signature Hand Embroidered Blouse + High Low Silk Skirt
For a unique style, you can try this out. You can wear it to social meetings and visits to museums and restaurants.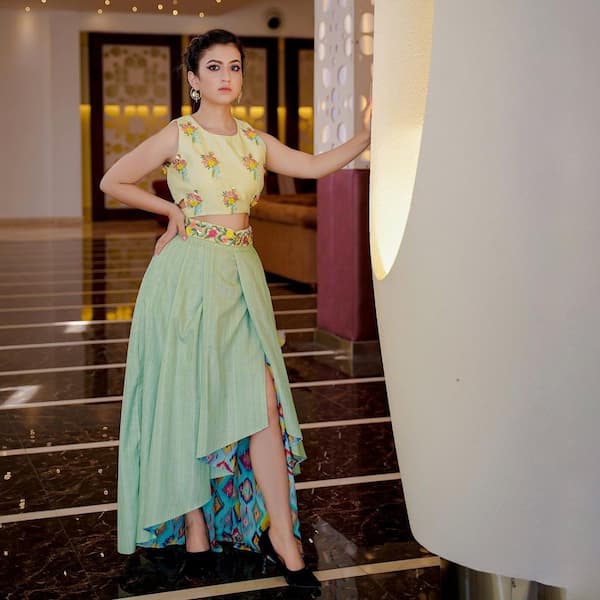 23.  White Single Shoulder Top + Spinned High Low Skirt + Pink Heels
A beautiful outfit for a well-planned vacation. You can wear this while on vacation in summer.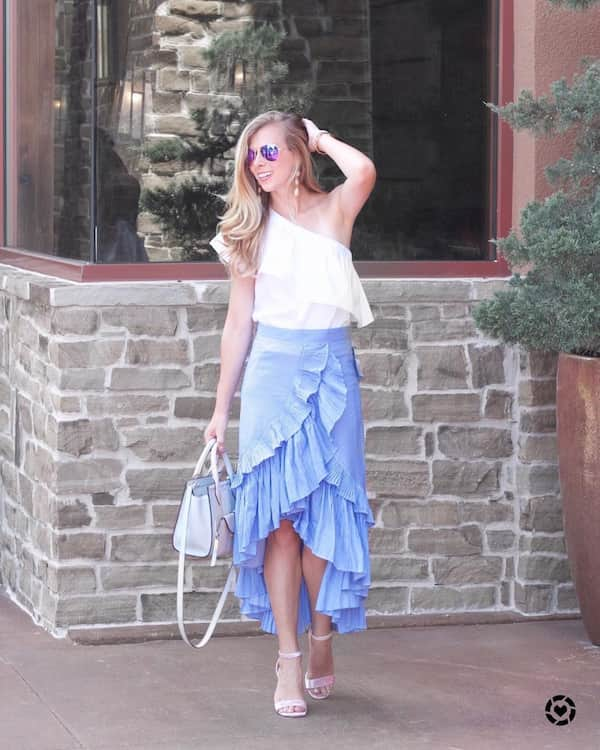 24. Black Top + Pink on Green High Low Skirt
This is one outfit you can wear both on weekdays to work and on weekends to flex. You need to add it to your clothing collection/wardrobe.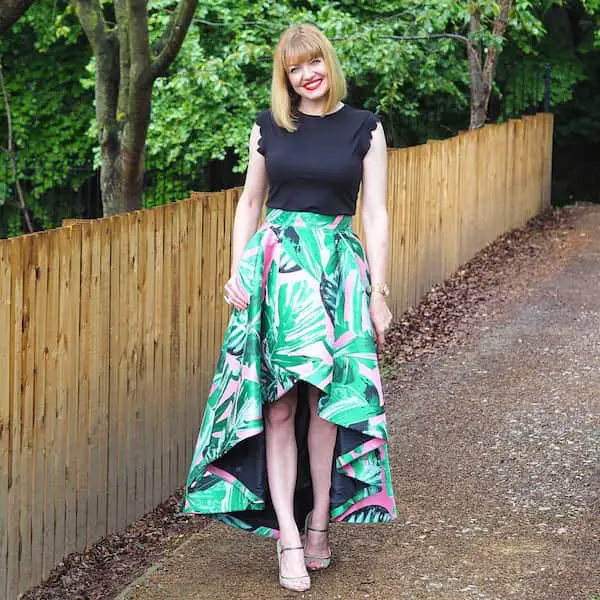 25.  Deep V-Necked Black Top + White with Black Floral Ends High Low Skirt
Where are my fashionista ladies? I have you covered this time with this unique print.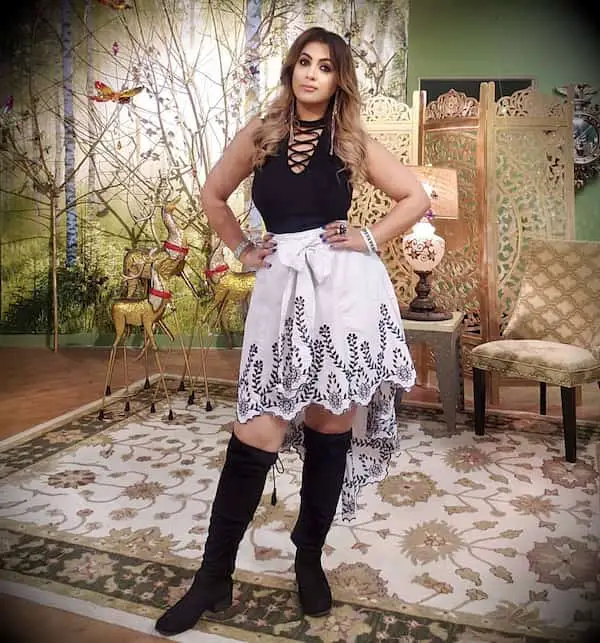 High Low Skirt Outfits Pin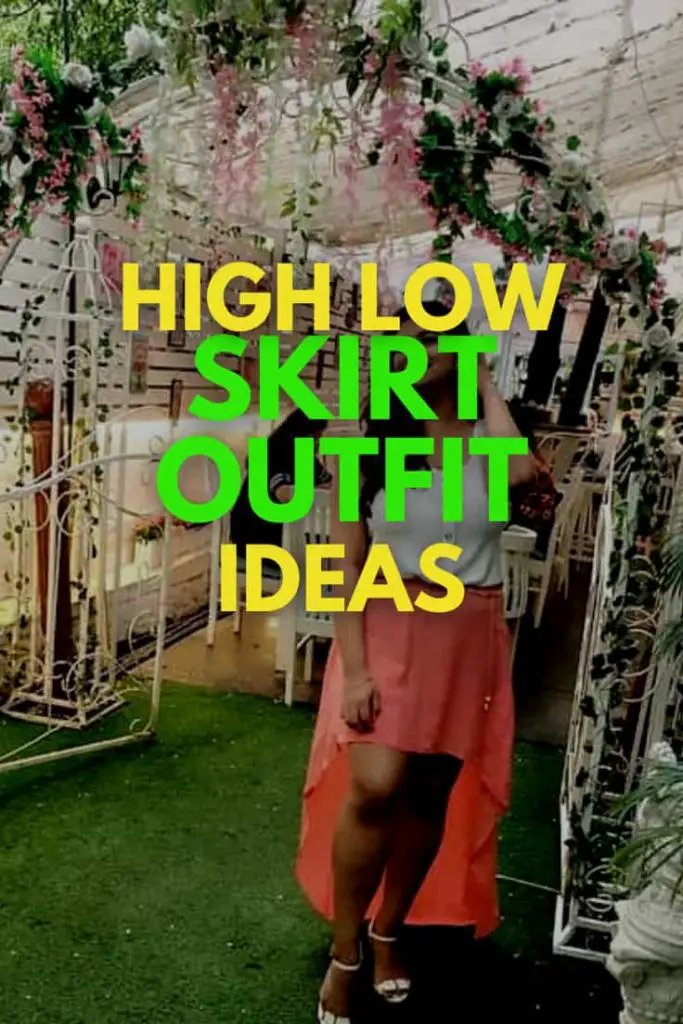 And this is all I got for high low skirt outfit ideas. Want some more outfit ideas? Check out these blog posts.
I hope you enjoyed this piece. Do well to rate this post, and don't forget to share this article with your friends.
See you with more exciting inspirations. Trust me; you wouldn't want to miss any of our upcoming outfits compilation, so make sure to follow us on Pinterest.