Hey! are you looking for what to wear to your/a birthday party? Don't worry this post got you covered with some cute and fresh plus size birthday outfit ideas.
Trying to always look your best at birthday celebrations is an unwritten rule that people seem to follow a bit too religiously.
Sadly, the outfit selection available to plus-sized ladies is not very extensive. However, that doesn't mean you can't outdo your slimmer friends on the fashion front, even with the limited options.
Here is a collection of some of the best birthday outfit ideas for plus-sized ladies to look your best.
Plus Size Birthday Outfit Ideas
1. Flowery Long Gown with Heels
A simple gown with a comfortable pair of heels should be enough for a large birthday celebration. If it's within your circle of friends, however, this might be a bit too conservative. Nonetheless, you're the ultimate judge in this scenario.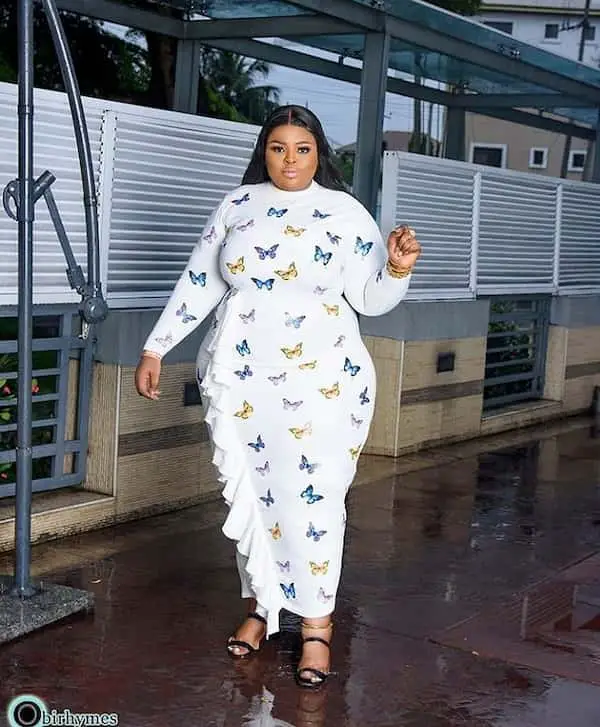 2. Sleeveless Shiny Long Gown with Heel + Handbag
A long sleeveless gown with some shine is another dress code that works well for birthdays. This is especially chic if you're the celebrant, but it works if you're trying to steal the show too.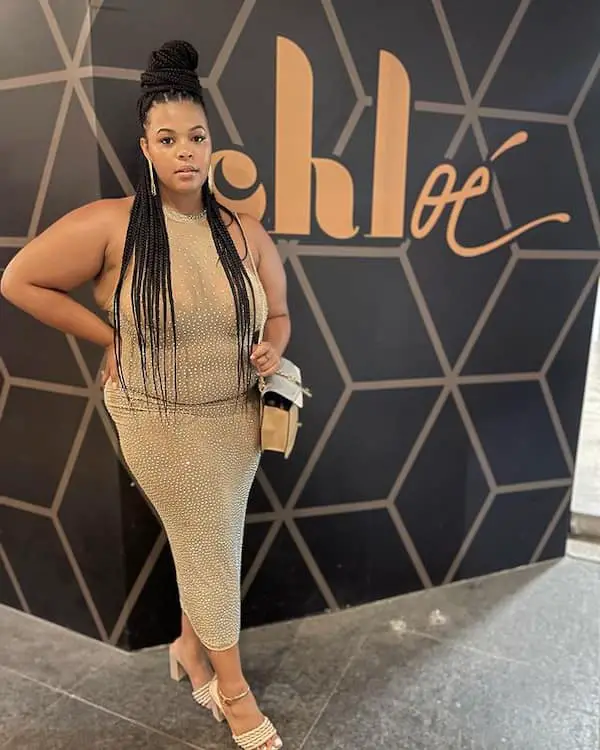 3. Black Top with Black Jeans + Wedge + Handbag
Older ladies will want conservative outfit at birthdays, and this is an excellent one. While it won't win any fashion competitions, it won't make you look homeless either.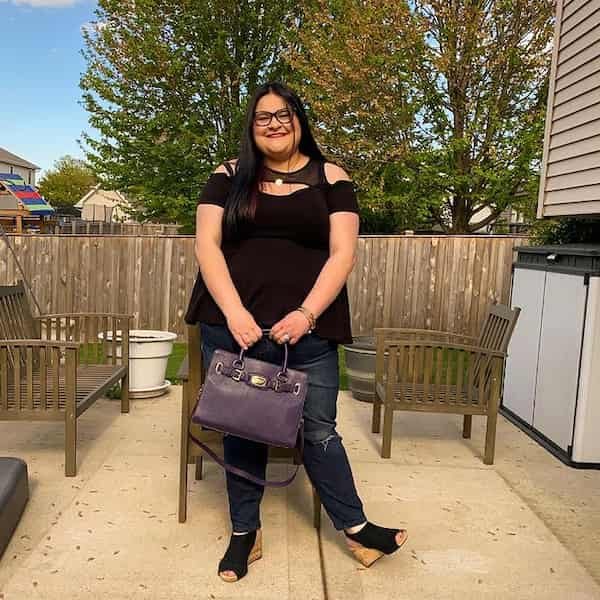 4. Sleeveless Crop Top + High Waist Jeans + Heels
How about a strapless crop top to show off some of that beautifully chubby skin? While I can't confirm that this will work for you, at least I know it worked for this model; don't look at her feet!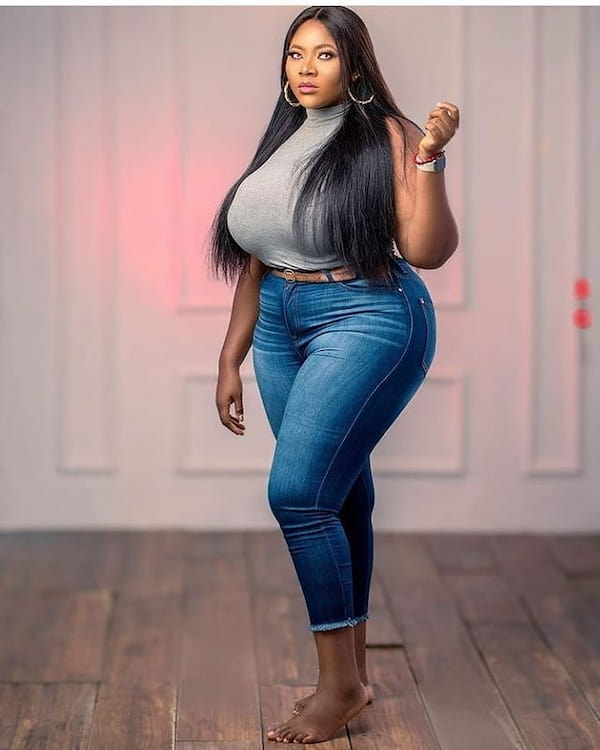 5. Tight Mini Shiny Dress + Heels
A shiny dress is a pretty popular choice for birthdays, and it always works well. Pair this outfit with heels and all your birthday photos are sure to come out excellent.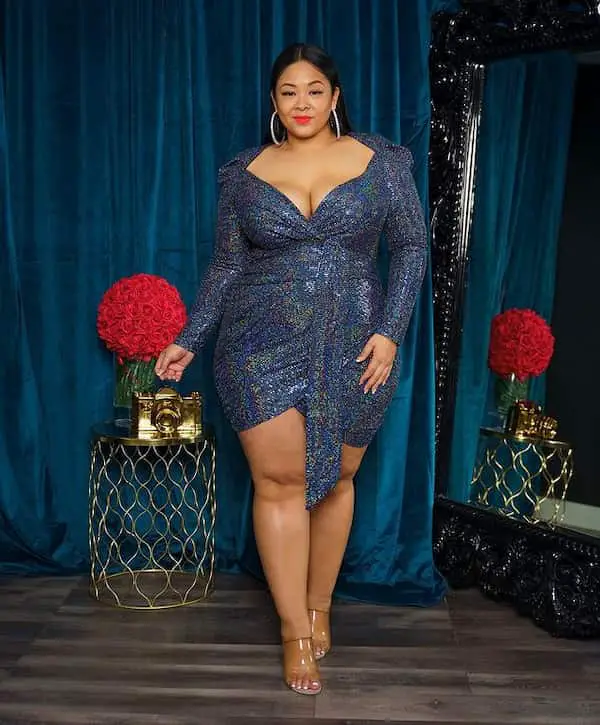 6. Mini Sweater Dress + Heels
Sometimes, you'll need protection against the winter cold, but you also mustn't be too conservative as it's a birthday. If you ever find yourself in that scenario, here is an outfit idea to help you out.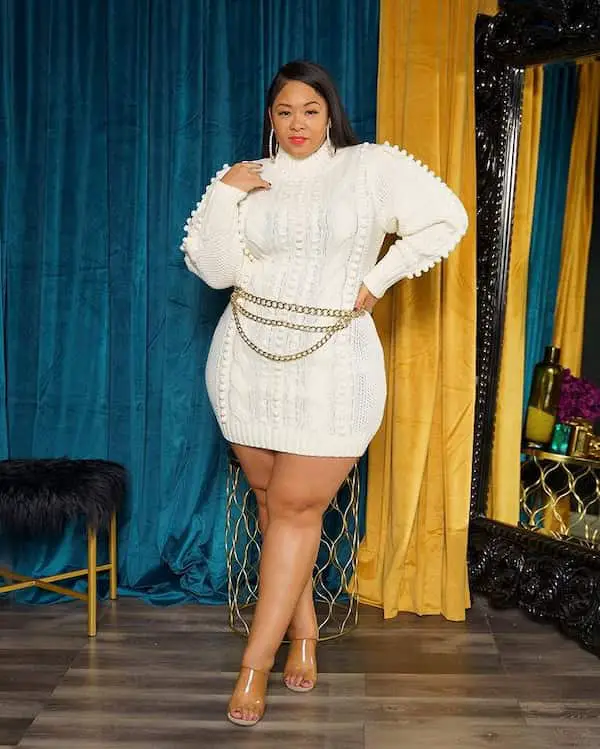 7. Black Centered Silt Dress with Heels + Handbag
Dark outfits are sexy, and birthday outfits should be sexy too. If you're looking to steal the show from the celebrant, show up at a birthday in this outfit. Adding sunglasses won't be over the top in this scenario, but you can do without them.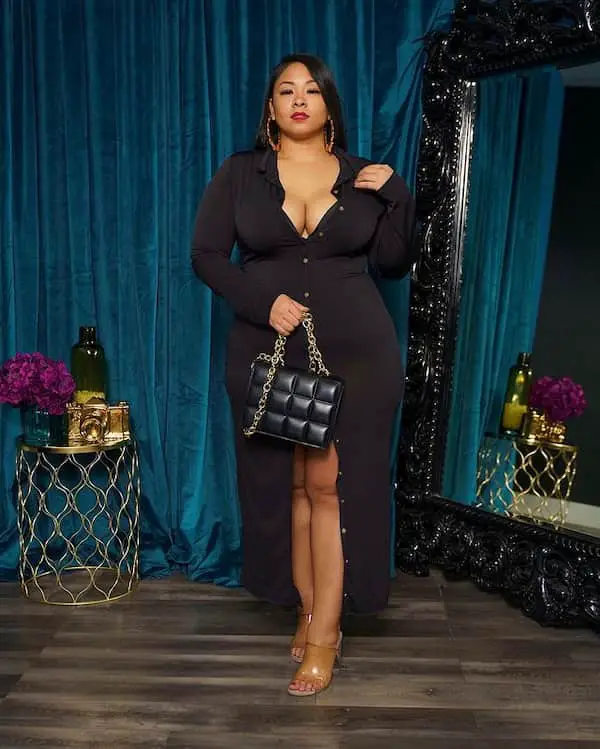 8. Black Long Sleeve Mini Dress with Heels + Handbag + Belt
This outfit inspiration emanates pure bossiness, which may be what you want in a birthday dress. While it's not the most conservative dress out there, it's not so revealing to elicit negative reactions.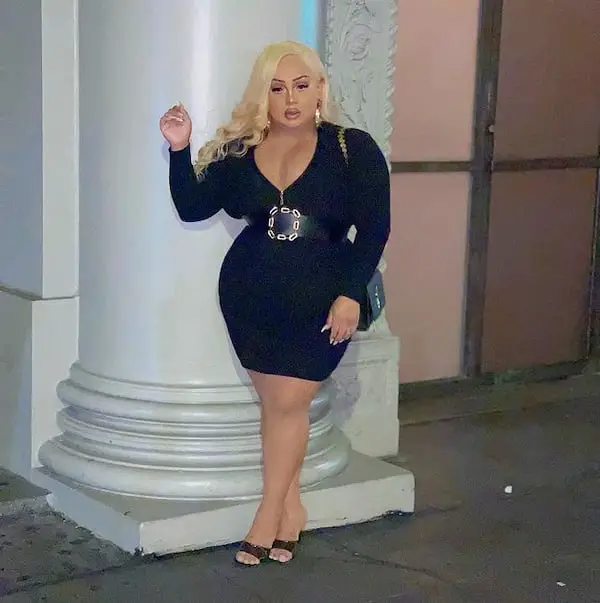 9. Body Tight Knee-Length Gown + Heels
This outfit is deceptively simple yet alluring and is best worn to a birthday when you're not the celebrant. You don't even need a purse or a handbag, just your pink knee-length gown.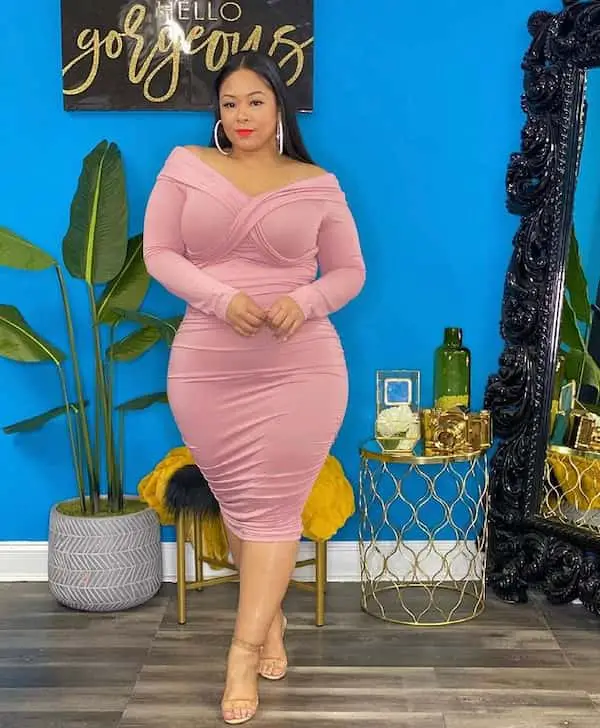 10. Belted Tight Dress + Heels + Handbag
If your waist is on the thinner side, you can pull off this kind of outfit successfully. Notice the subtle match between the colors of the belt and the handbag; it's a crucial part of the outfit.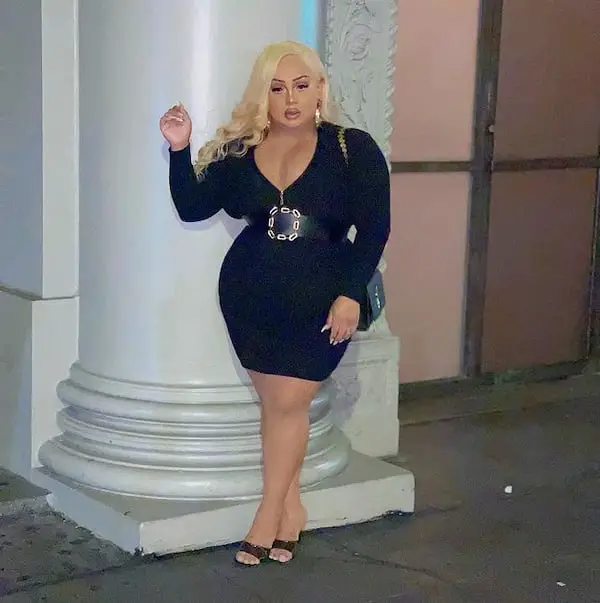 11. Long Sleeve Crop Top + Mini Skirt + Heels + Handbag
You'll need a great deal of self-confidence to wear a crop top for the first time, even if you're not plus-sized. If the birthday is only within your circle of friends, you can try it to see how gorgeous you look in a crop top.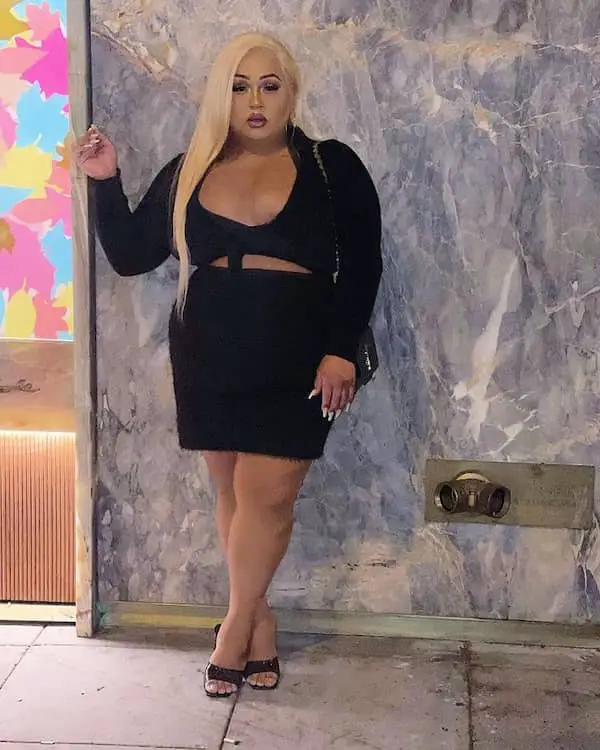 12. Balloon Gown + Black Blazer + Loafers
Balloon gowns are the perfect outfit for the birthday celebrant and you can add an appropriate blazer if you will. You can also buy a couple of balloons to capture the moment below perfectly.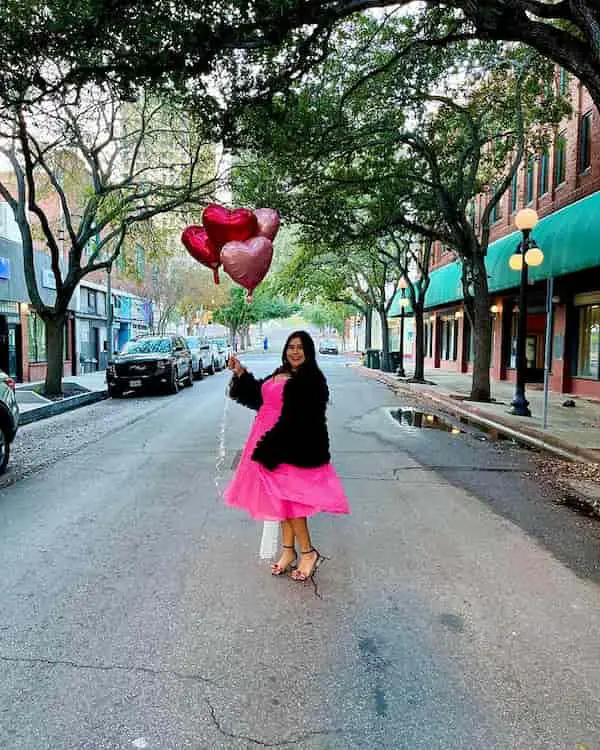 13. Floral Maxi Gown + Flat Shoes + Handbag
If you fancy conservative outfits, you'll love this maxi gown with a floral pattern. It looks complex due to the floral pattern but it's actually very simple to replicate; you'll never understand until you try.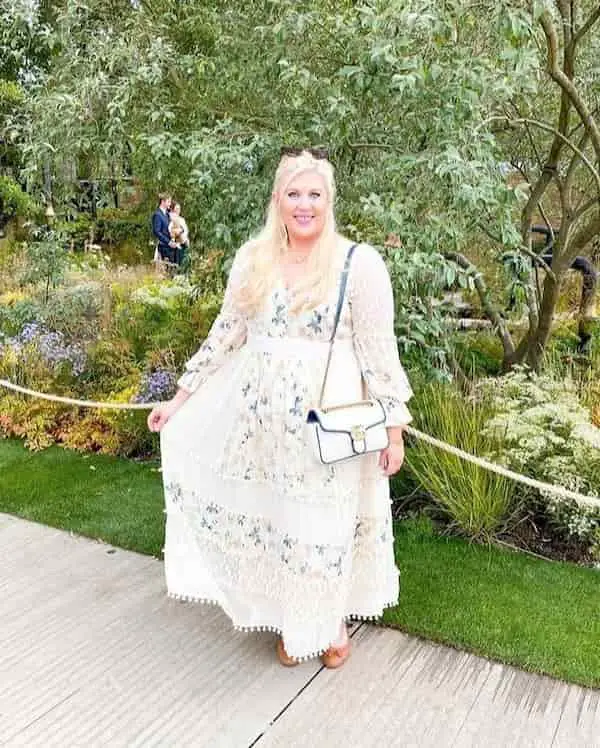 14. Body Tight Handless Top
You should generally avoid showing up at birthdays in this outfit as you'll basically steal the show from the celebrant. In short, its elegance is almost unmatched in this collection.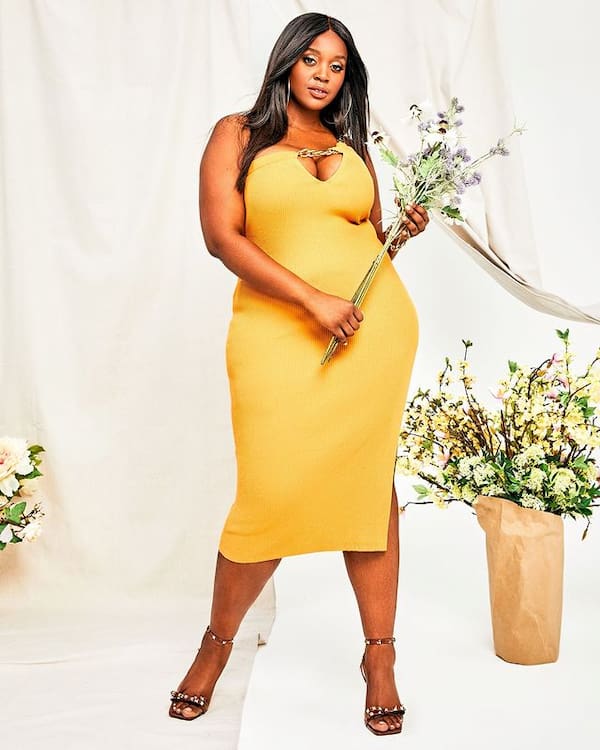 15. Pleated Gown with Denim Jacket + White Ankle Boots
This outfit is not especially fashionable for some reason, but it's not a no-no for birthdays either. It's the perfect outfit for an older lady that wants a balance between maturity and chicness at a birthday party.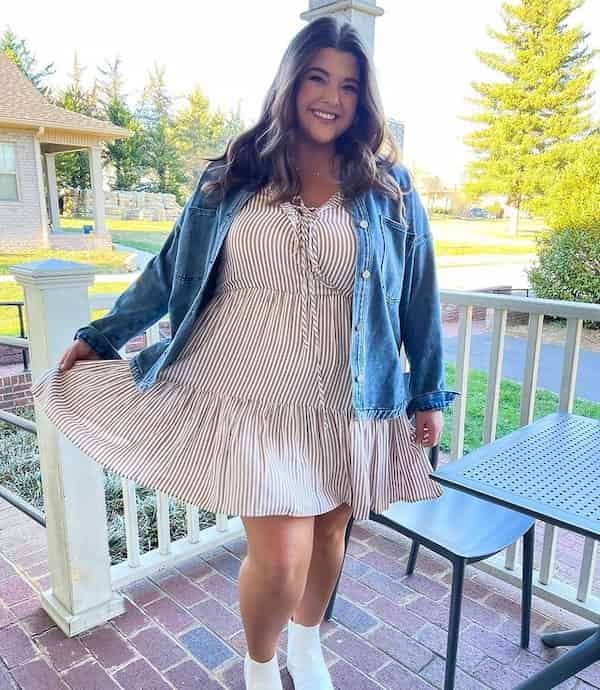 16. Black Swead Dress with Pant Set + Heels + Handbag
All-black attires typically have a natural elegance to them and this outfit inspiration attests to that. If you're showing up at a night out, this is exactly the perfect outfit for you to copy.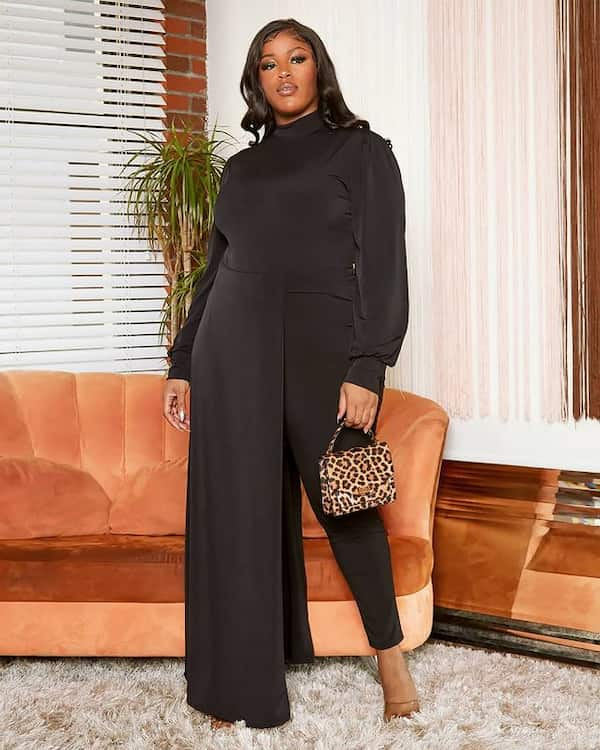 17. Off-shoulder Long Dress with Heels
When dressing up for a birthday in the summer, you may want to leave your shoulders bare for some air. Here is an outfit inspiration to show you how to do that while retaining a fashionable look when you're plus-sized.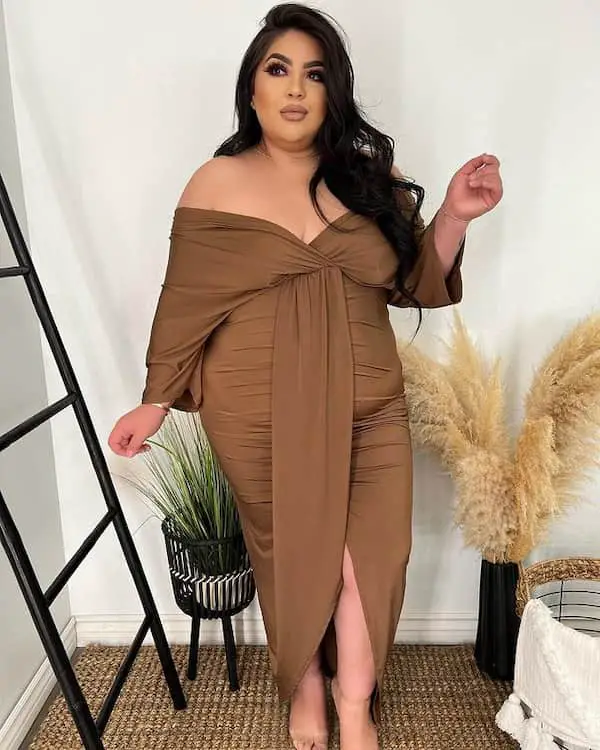 18. Floral Three-stepped Dress + High Heel Boots + Handbag + Sunglasses
I'm struggling to decide if the floral pattern is the better part of this outfit or its uniform brownness. Fortunately, you don't even have to know, as you can basically recreate the entire outfit easily.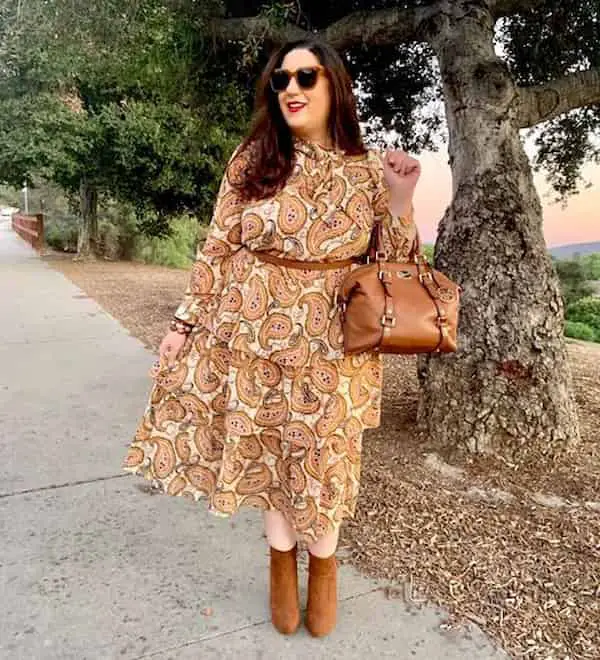 19. Maxi Floral Dress with Puff Hands + Heels
We've seen a maxi floral dress earlier, but what about one with puff hands? Ensure you're the celebrant before wearing this to a birthday party to avoid coming across as overbearing.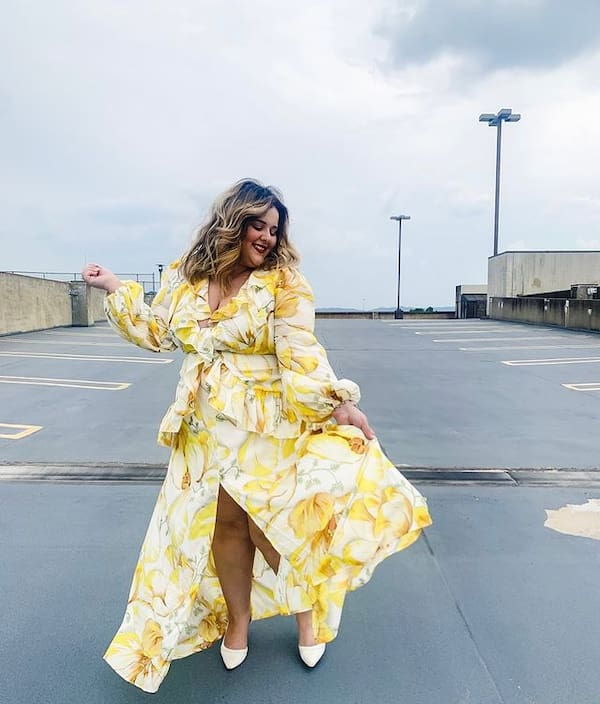 20.  Vintage Dress with Red Heels
If you're not willing to sweat over your favorite floral pattern, here's an awesome idea. A simple white and black vintage dress with purple heels are all you need to look awesome at the party.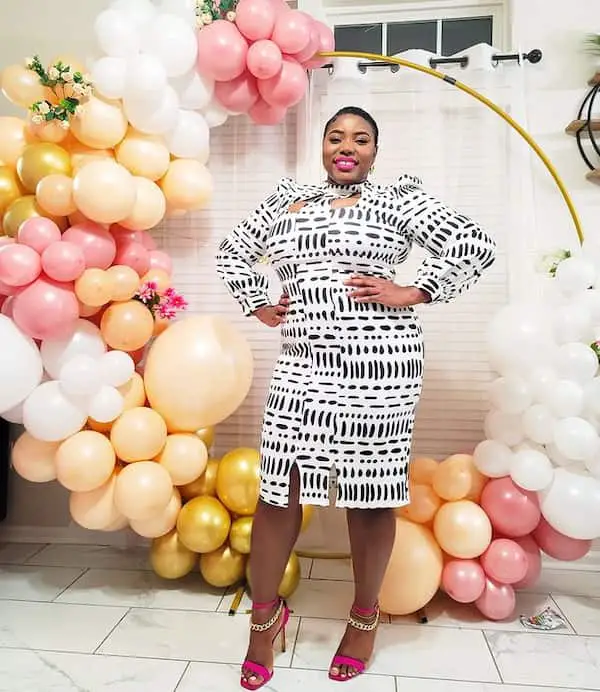 21. Shiny Satin Dress with Wedge Heels
Birthdays and shiny dresses go hand in hand. You can easily steal her look by getting a similarly designed tight-fitting and shiny satin dress.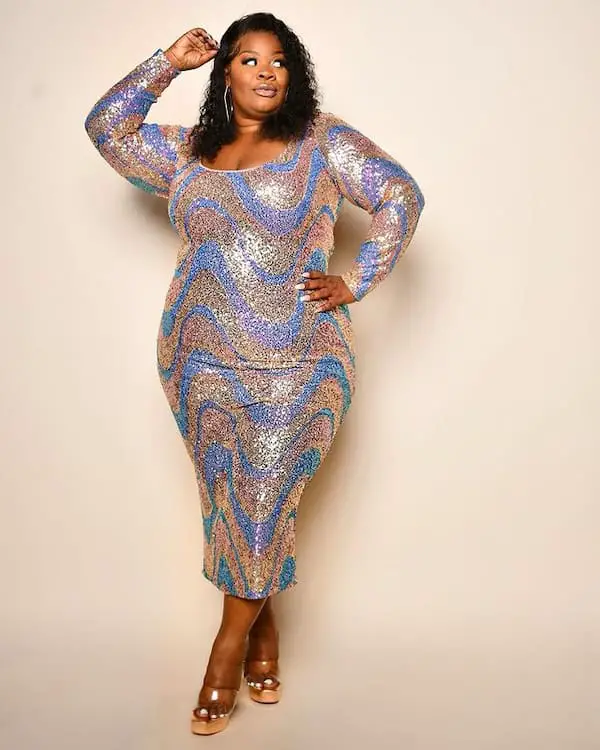 22. Long Sleeve Dress with Black Heels
If you prioritize comfort over fashion, this multi-colored floral dress should be a decent option. It's not the most chic option out there, but since it doesn't make you look terrible, it works.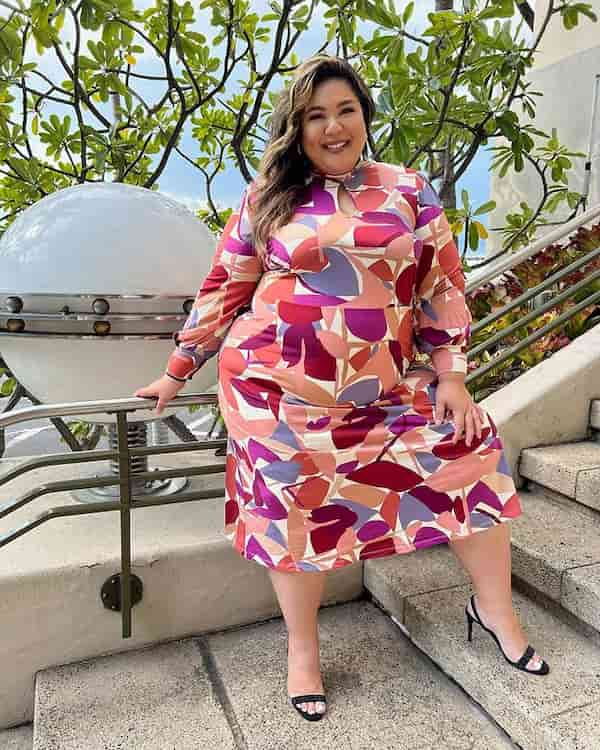 23. Spaghetti Strap Long Gown with Heels
If you have a similar floral gown, you're all set for a birthday party. This idea is especially applicable to older women trying to dress fashionably but also conservatively. Since there are no bags or sunglasses involved, it's relatively easy to style.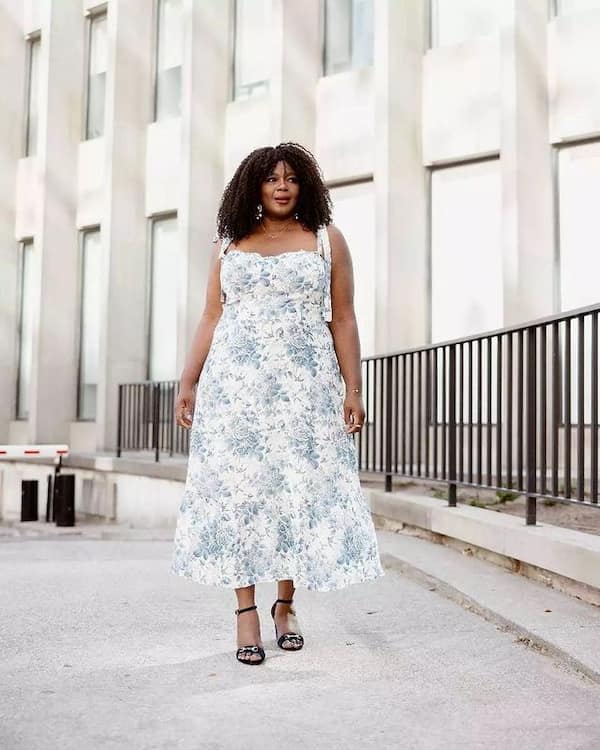 24. Short Babydoll Dress with Heels
The dress doesn't appear to be as radiant as the smile, but you should try copying both anyway. In most cases, you won't need any additional purchases to recreate this inspiration.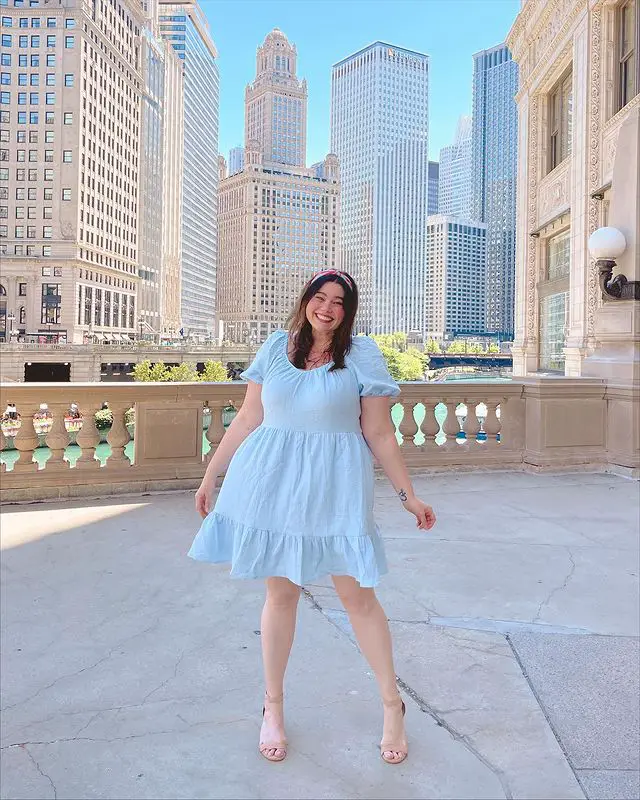 If you're the celebrant, there are only few outfits better than a well-designed ballon dress. Why not copy this red vintage outfit that will almost certainly earn you another admirer during your birthday party?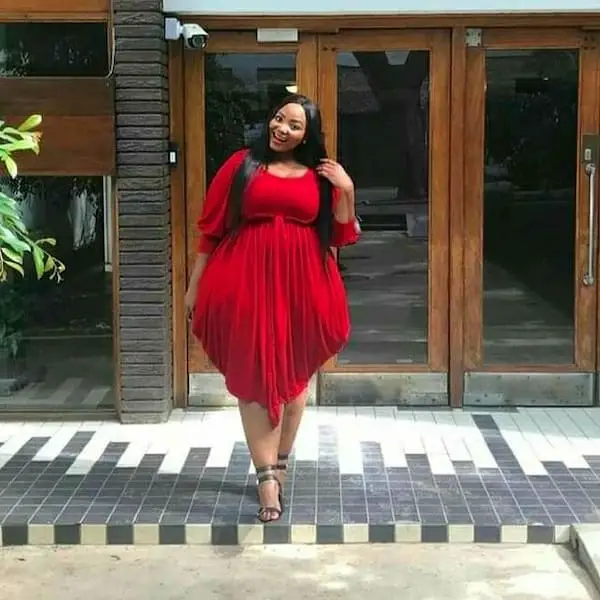 And that's all for my post on plus size birthday outfit ideas. Want some more outfit ideas? Then you might want to check out these blog posts.
I hope you enjoyed this piece of content. Do well to rate this post, and don't forget to share this outfit compilation with your friends.
See you with more exciting inspirations. Trust me; you wouldn't want to miss any of our upcoming outfits compilation, so make sure to follow us on Pinterest.
Pin for Later.