In this post, I will show you 25 insanely cute ways to style and rock the purple and black outfits like a boss lady.
Have you imagined wearing an outfit of the combination of these two beautiful colors? Personally, black is my favorite color, and purple is my second best color.
So this article is an exciting one for me. Learning how to appear in different styles in my two best colors is a great deal for me.
I will advise you to calm down and go through this article carefully if you are like me.
Purple and Black Outfits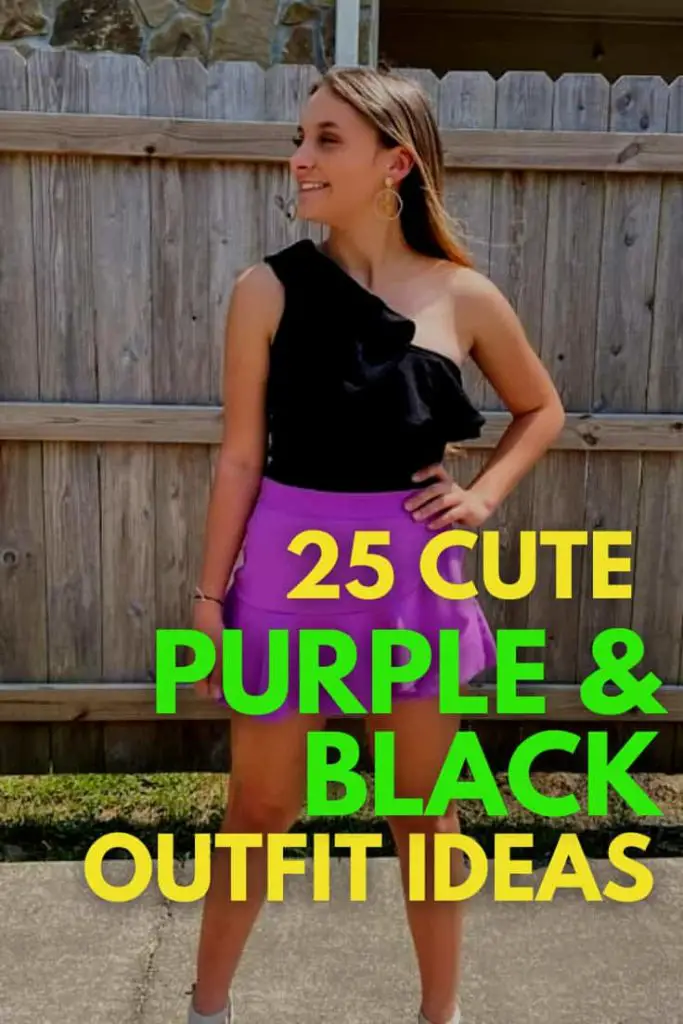 1. Crop Black Top+ Short Stripped Purple Skirt + Purple Leggings + Black Boots
So hot! There is no better way to appear at a high school party. I bet you to try this out at your night party.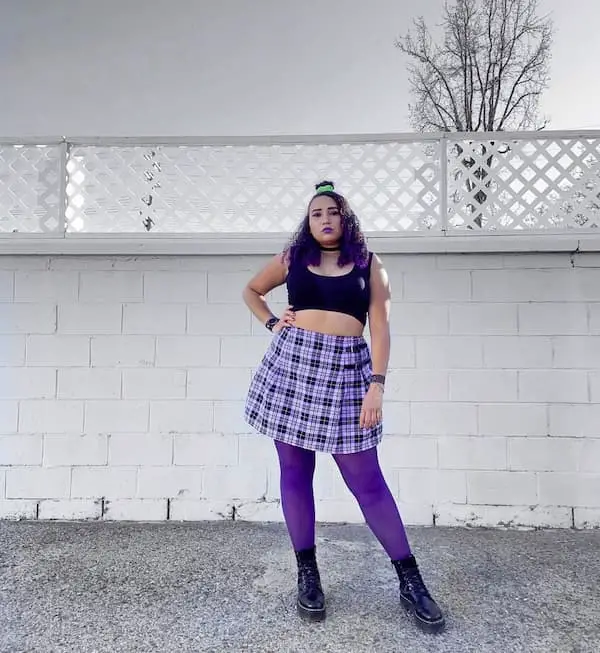 2. Wrinter Brown Jacket + Purple inner Sweater + Black Pants + Boots
You can never be caught unfresh during the winter season on this outfit. What are you waiting for? Grab the phone and order the outfit.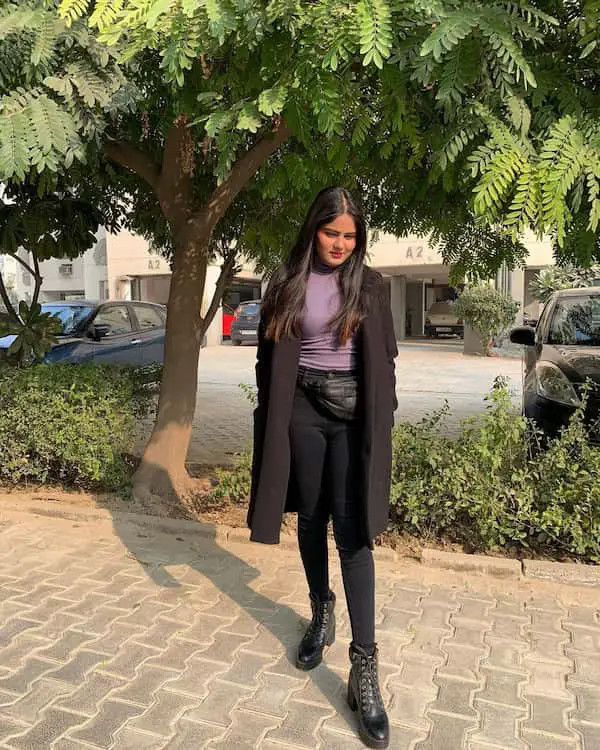 3. Black Long Sleeve + Purple Short Skirt + Knee High Leather Boots
Do you want something light and beautiful to wear on a summer afternoon? This is one of the best choices out there.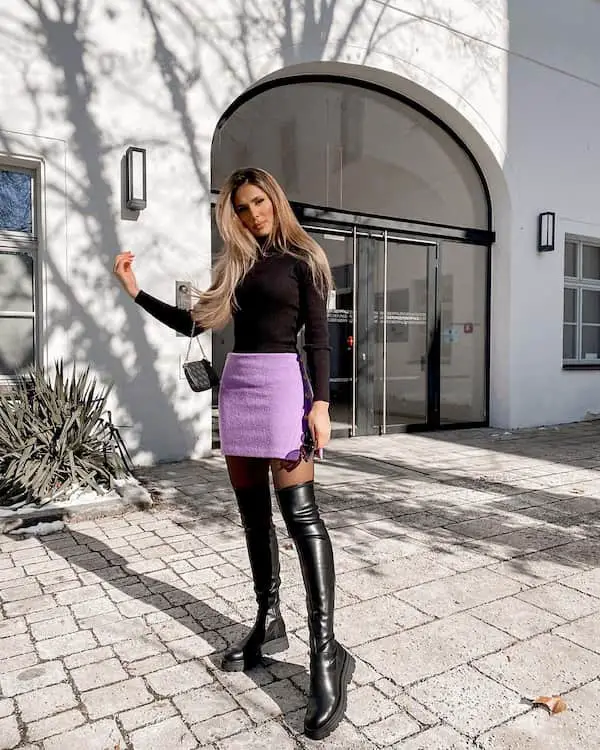 4. Light Sweater Purple Top + Prinitng Skirt + Ankle Black Socks + Black Cover Heels
Where are my Corporate queens? This is a must-wear for any boss lady out there. Gosh! This dress speaks elegance and style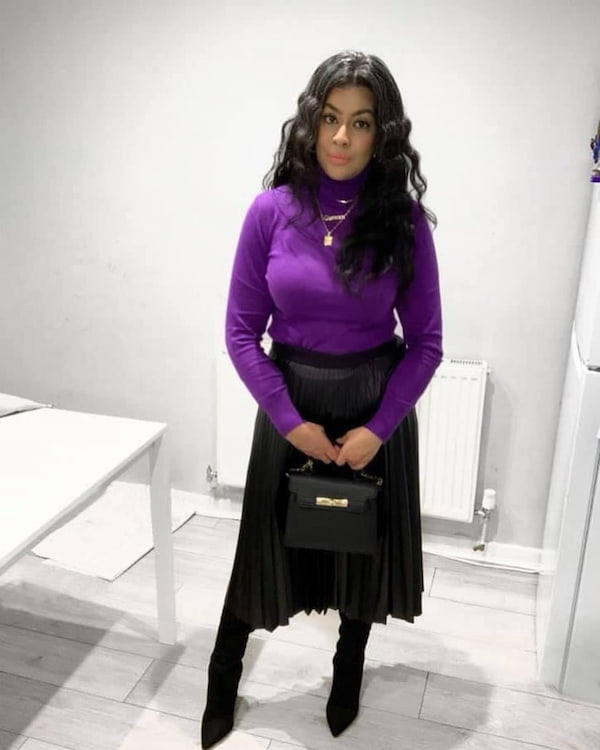 5. Purple Blouse + Black Skirt + Black Scarf
Isn't the above outfit looking both pretty and innocent? To give your teenage daughter that dignified Hindu style, I urge you to start with this.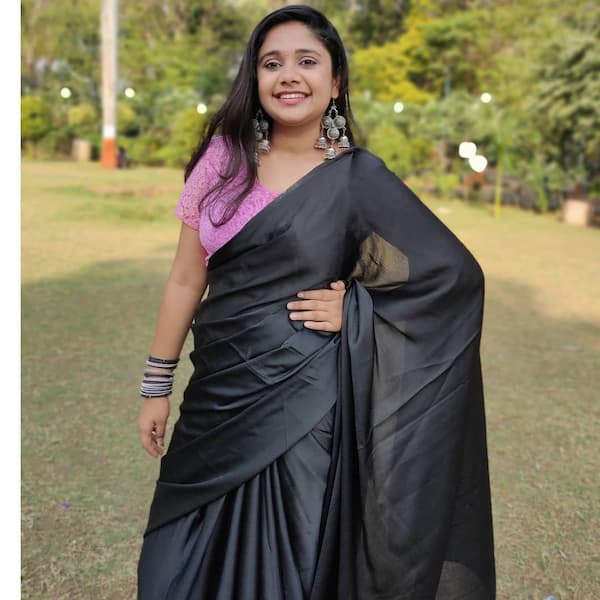 6. One Hand Black Top + Mini Short Skirt
For the perfect boss lady look. I will advise you to try out this outfit. You can't go wrong or look awkward in this outfit.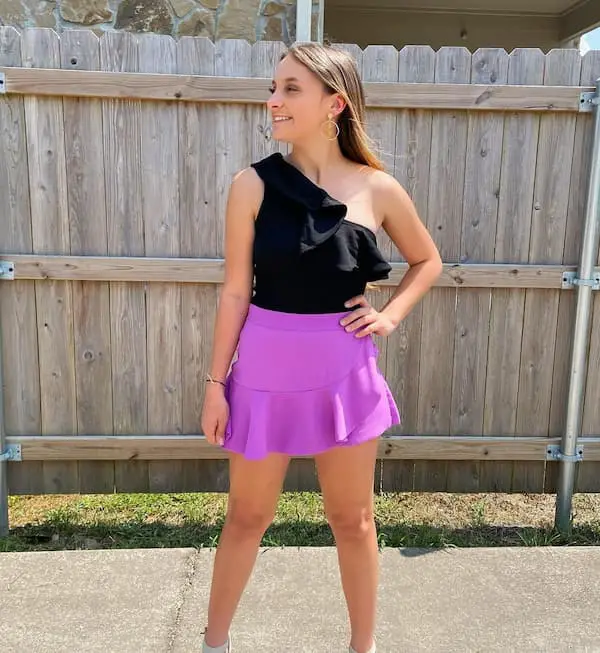 7. Tulie Skirt + Bows for Kids
You can dress your baby girl in this outfit for an effortless style to suit the event.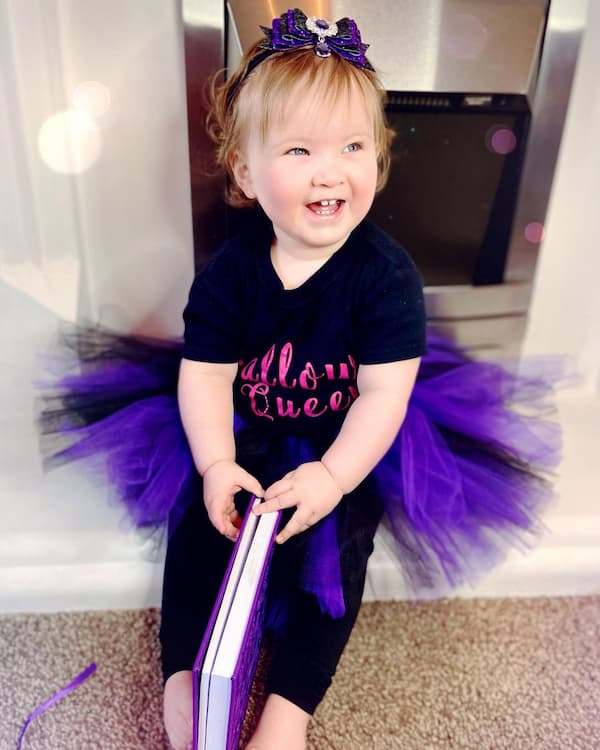 8. Waist Length Black Coat + Purple Inner + Jungle Knee Length Boot
You can dress in this simple outfit to experience a fun-filled jungle hike outing.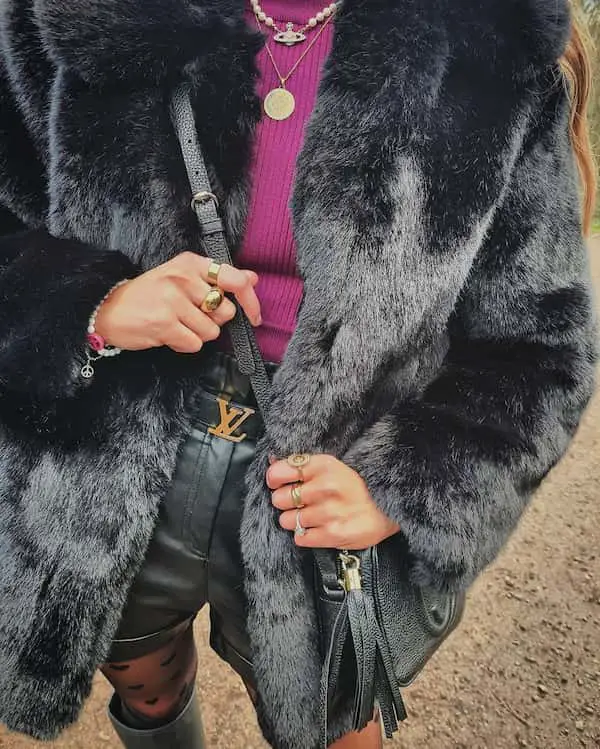 9. Black Suit + White Inner + Purple Collar
To look gorgeous in a corporate event, I recommend this outfit. I bet you to give it a try.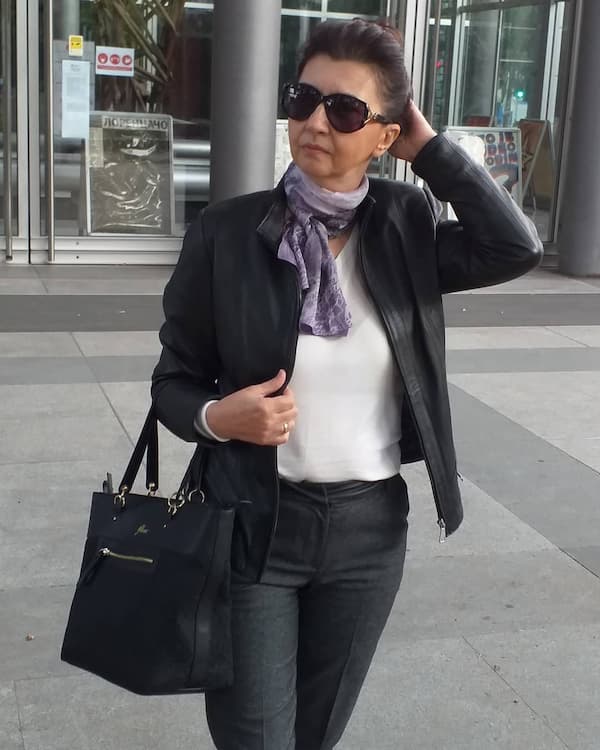 10. Hijab + Purple Top + Leather Pants + Heels
The Muslim sisters are not left out on this one. You can still be beautiful with your head covered.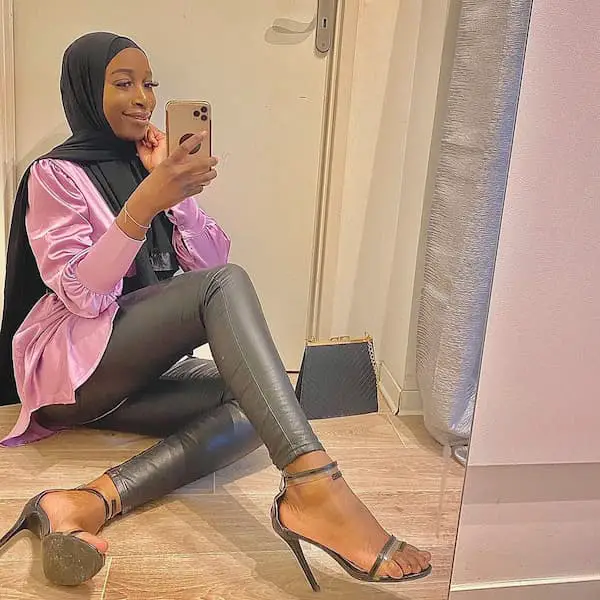 11. Street Wear Black Top + Short Purple Skirt + Buffaloes Shoe
Isn't this street style of dressing gorgeous? For a live event like a carnival or rally, you can try out this outfit.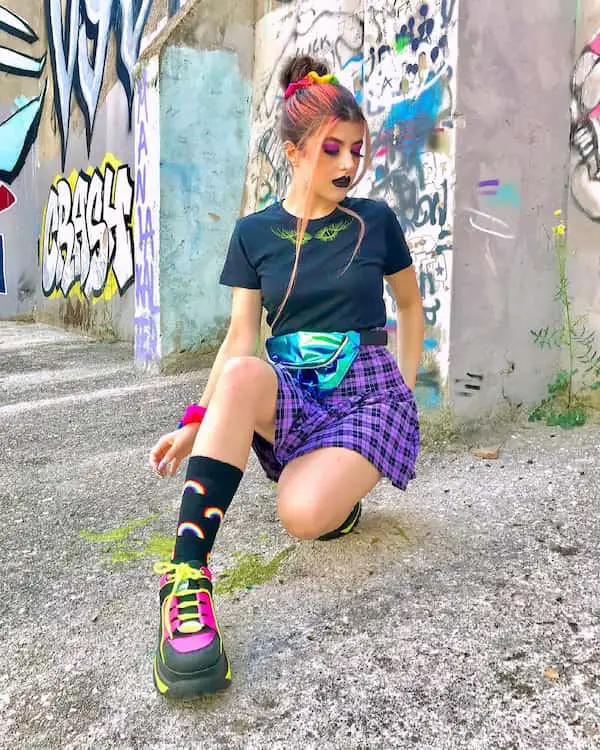 12. Spaghetti Croped Top + High Waist Mini Skirt + Black Shoe
I strongly suggest that you try this outfit out for that high school party or friends' hangout.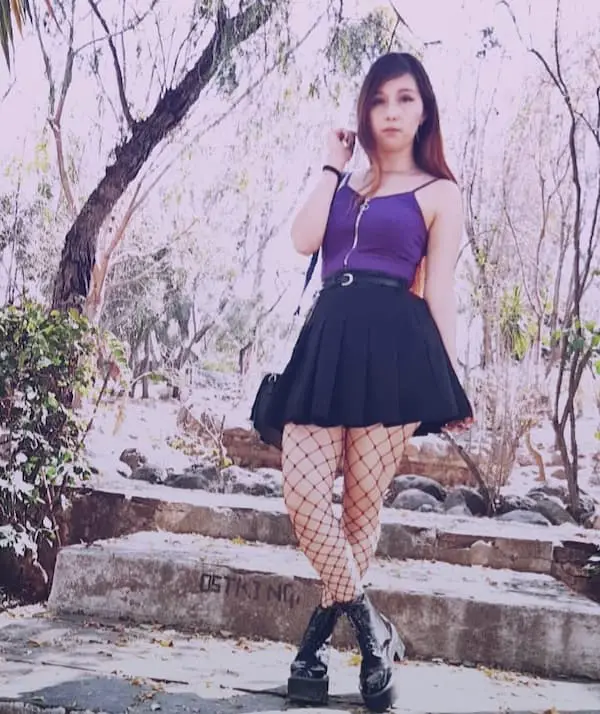 13. Short Ballon Gown + Black long Sleeve Top + Black Leggings
Are you looking for what to wear on a summer night out? You don't need to worry anymore. Your answer is looking at you.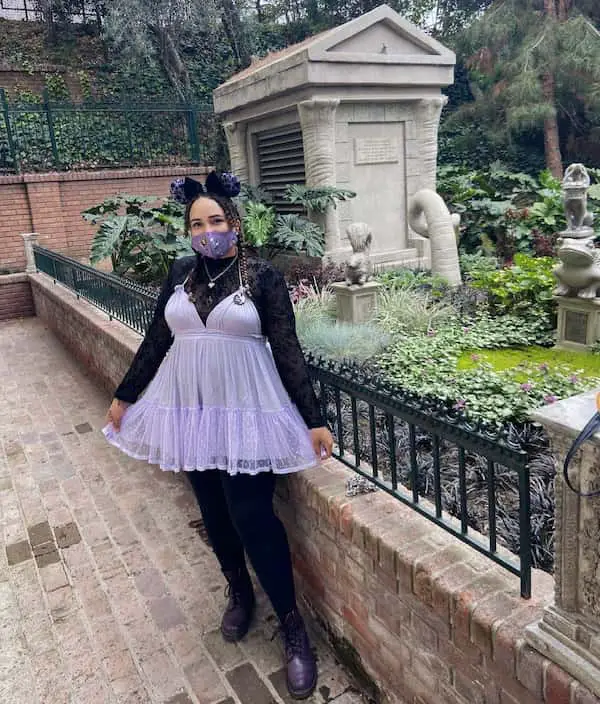 14. Black Crop Top + Purple Bum Short + Pair of Sneakers
The perfect outfit for a summer beach sit-out. You can't afford to be caught unaware on a summer afternoon.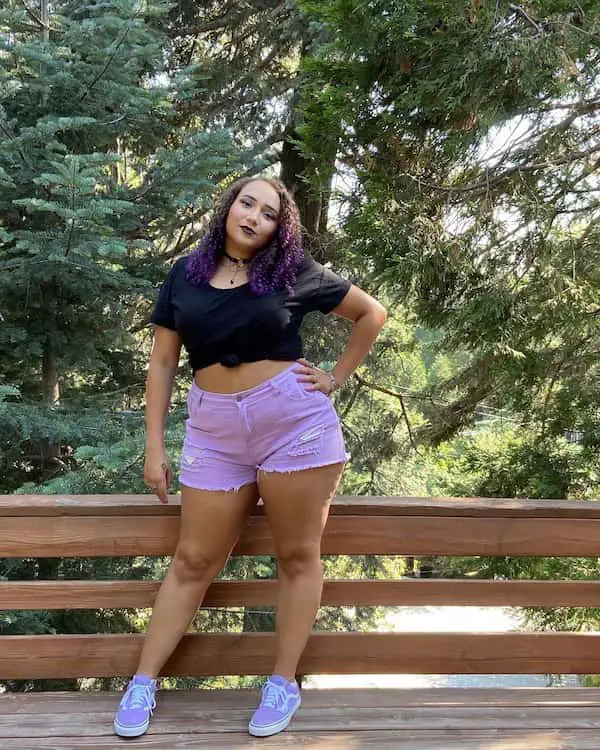 15. Slip Dress Mini Gown + Leather Jacket + Knee Length Boot
Are you a lady with a great sense of style and simplicity? Do you want an outfit that speaks your ideas? This outfit is your answer.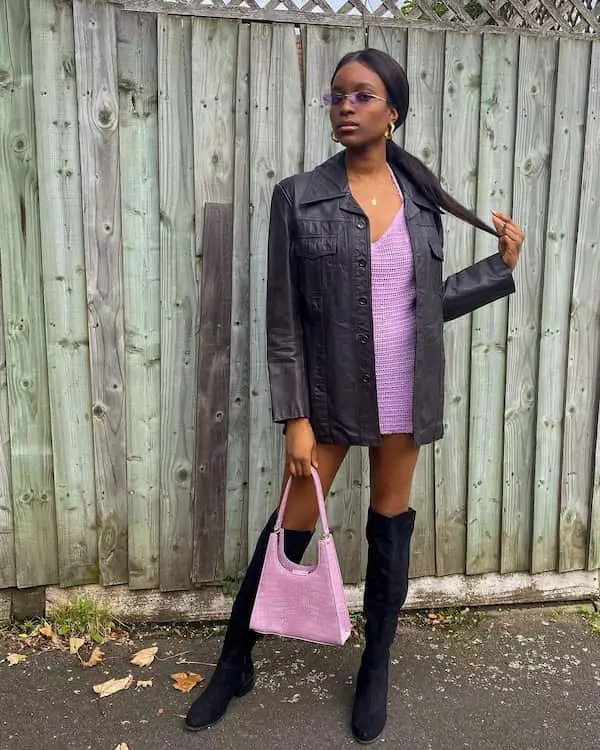 16. Vintage Purple High Waisted Skirt + Black Top
You deserve to look great, and there is no better way than starting with this simple but yet classy outfit.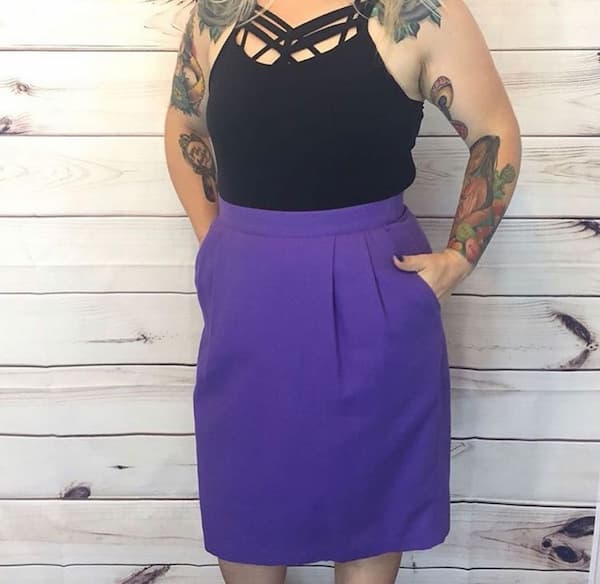 17. Purple Top + Plain Black Pant + Black Heels
Do you have a great presentation to deliver, and you are worried about what to put on? This outfit can be your solution.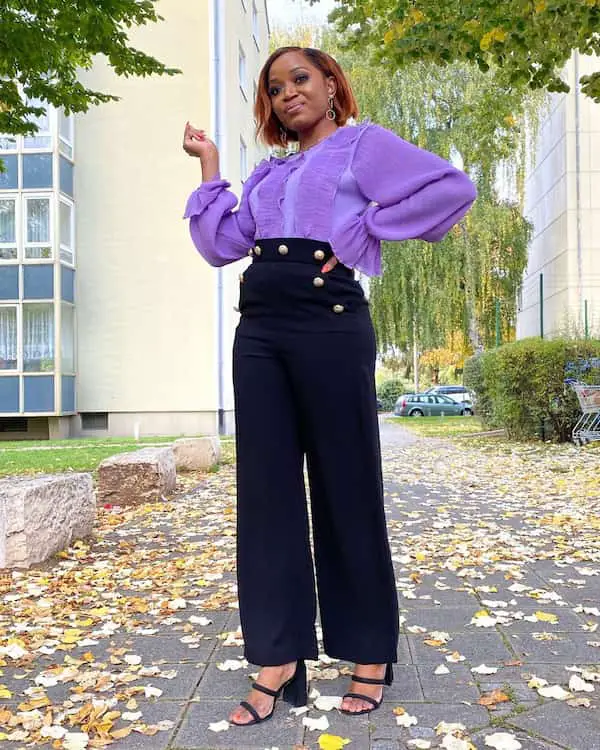 18. Black T-Shirt + Purple Maxi Shirt
Some weather can make you humble in the choice of clothes you wear. But you see this outfit? The weather can't do anything, because it's all weather.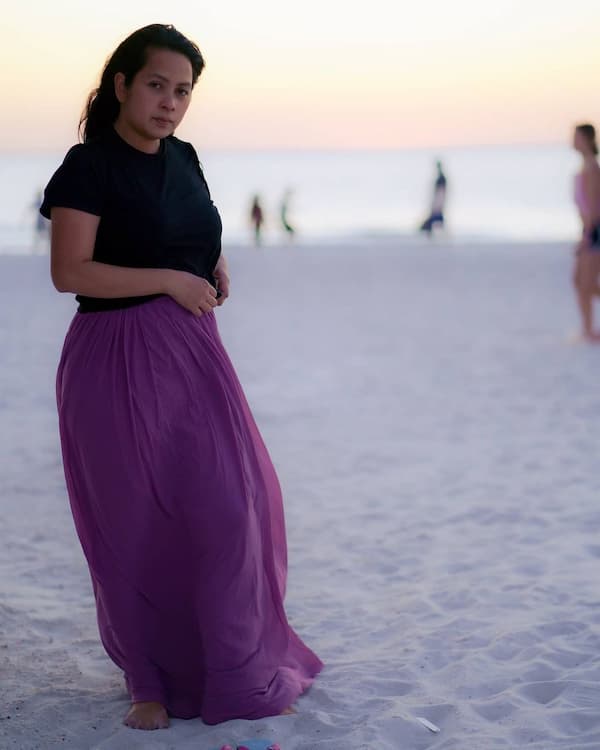 19. Up Sweat Purple and Black + Black Sneakers
Are you looking for cool Friday wear on a winter day? You don't need to worry anymore. This outfit is indeed a perfect choice.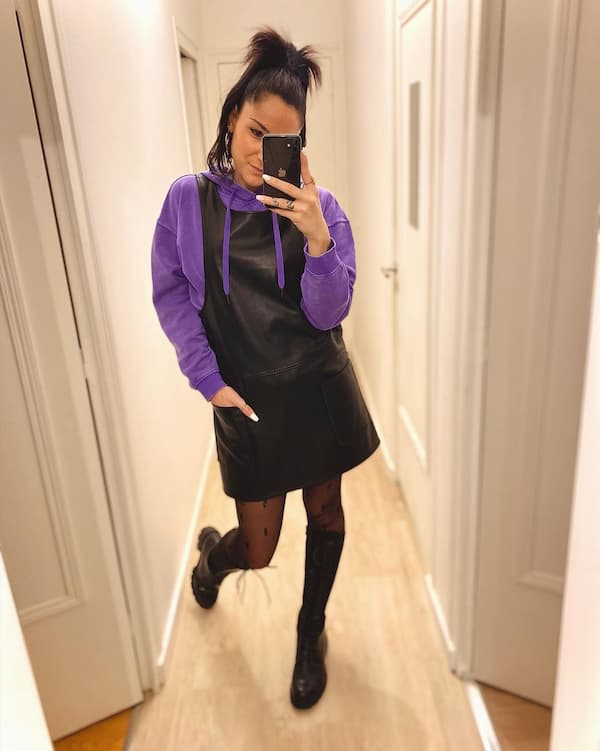 20. Purple Polo + Black Pant + Face Cap + Sneakers
Are you that lady who wants to go for a forest walk and is still confused about what to wear? You shouldn't be confused again as the outfit can save your day.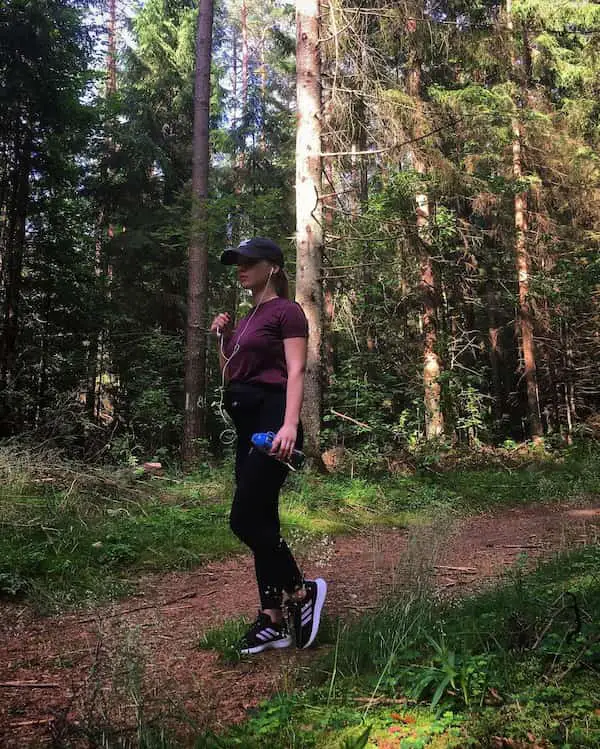 21. Indian Purple Wedding Dress
For a nice Hindu look, I recommend this dress. Looks like the Indian princess you are.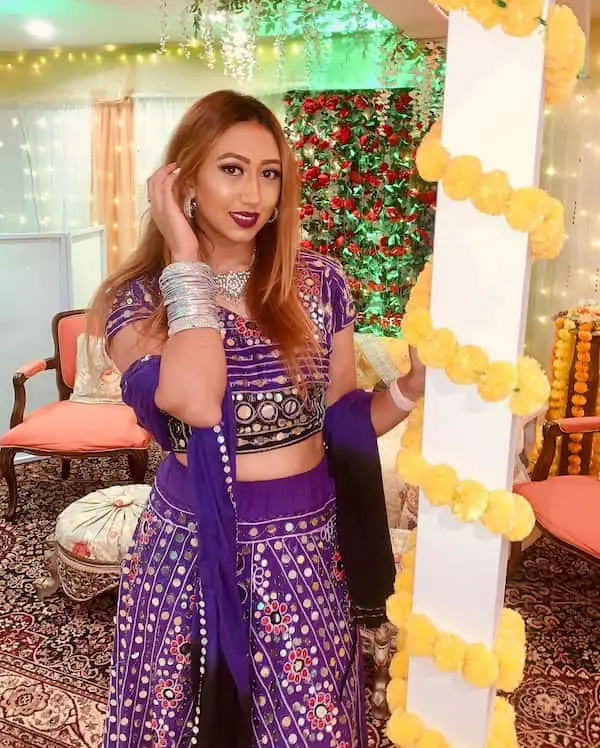 22. Backless Black Top + Long Purple Skirt
This outfit is one of the best for the occasion for a purple and black rock style.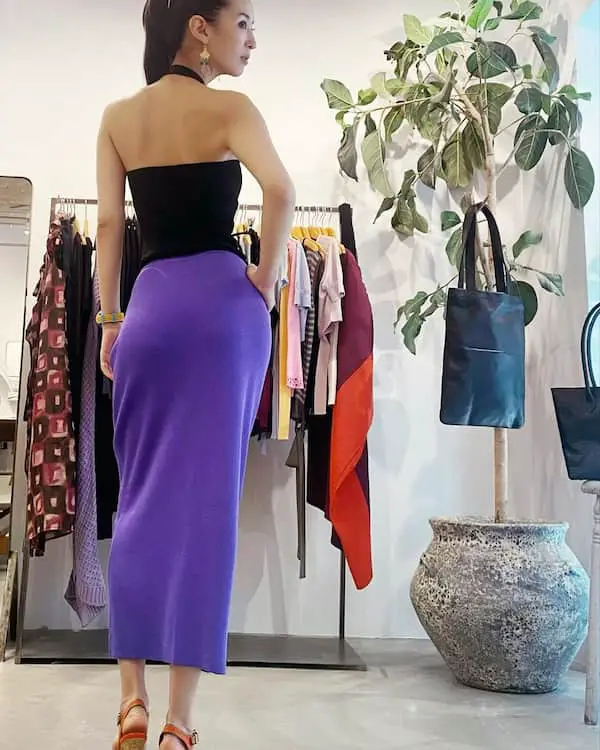 23. Purple and Black Suit Gown + Transparent Heels
Where are my fashionistas? What are you guys saying about this outfit? My God! This is a boss lady kind of outfit.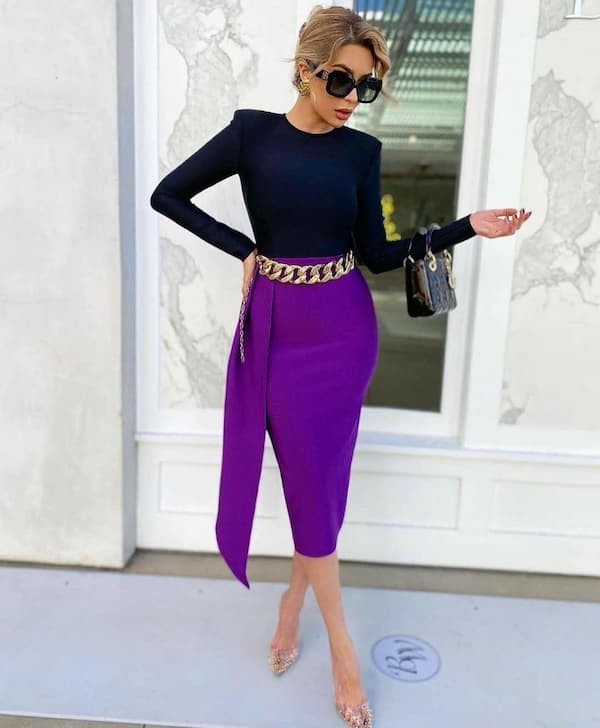 24. Summer Purple and Black Outfit
For the summer, an outfit like this is worth recreating. This might look out of fashion or the 80s style, but it still rocks.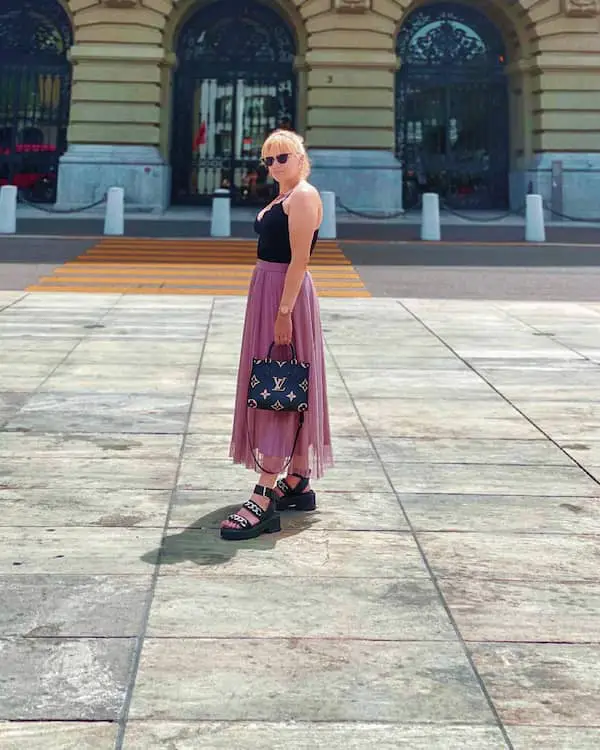 25. Upper Purple and Black Leather Pant Suit
Our aged mothers are not left out on this one as one can still look young and pretty in a suit.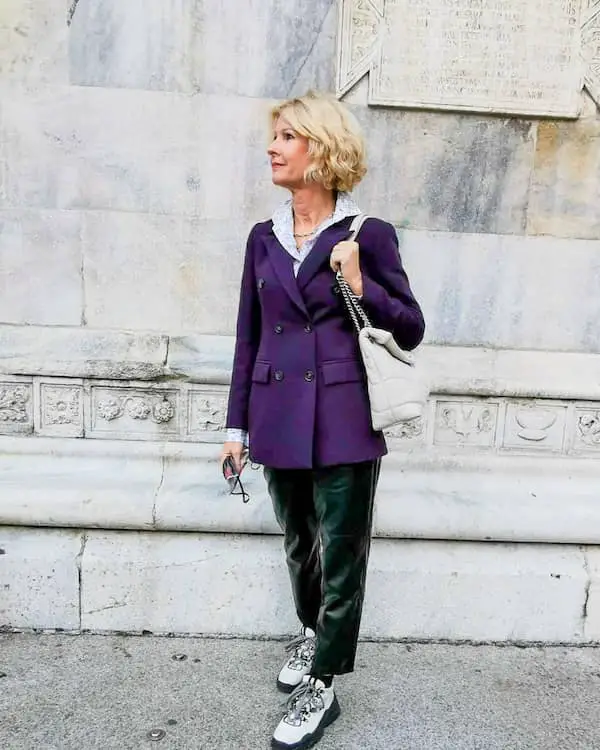 That is all for Purple and Black outfits.
---
Want some more cute outfit ideas to try out? Check out these inspirations.
I hope you found this piece interesting. If you do, please don't forget to rate us and share our page with your friends.
Also, do well to make sure you follow me on Pinterest. And I promise you won't regret it.
See ya with more interesting articles.