Women have the natural instinct to dress well. To that end, here are 25 must-have summer outfits for every woman's closet.
It's pretty easy to recommend outfits for specific situations; work outfits, casual outfits, and outfits for night-outs have been the subject of many compilations on this website. But what about encompassing outfits for every lady?
A list of the best summer outfits for every lady should include a bit of every category, making it the best of the best. Naturally, you should expect this compilation to feature the best of the best outfits for ladies in the summer.
With that said, here are some of the top outfit ideas to help populate your wardrobe this summer.
Must-Have Summer Outfits For Every Woman
1. Thrifted Linen Long Sleeve Top with Denim Shorts + Heels + Midi Handbag + Sunglasses
It's no surprise that the first option on the list is a super-casual outfit idea. As long as you're not showing up at work or formal conferences like this, you should turn heads in the summer.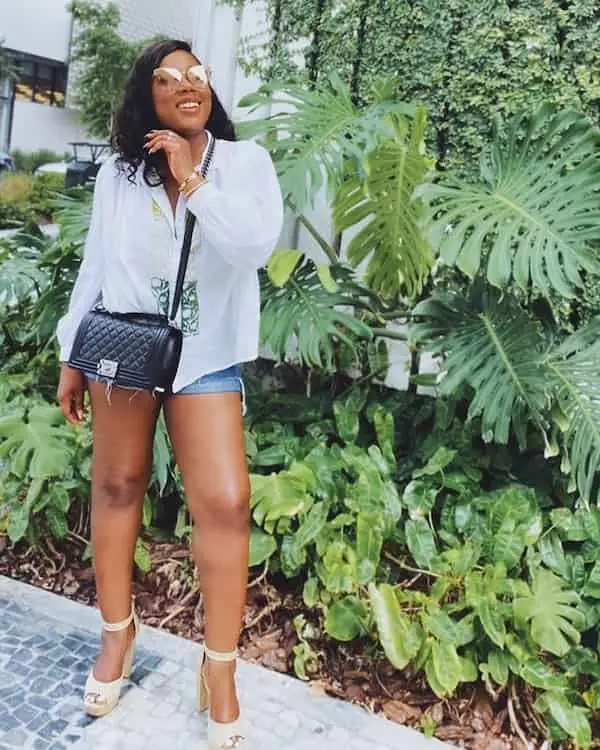 2. A-line Cotton Dress with Sandals
If you value comfort over fashion, you should naturally gravitate towards this look. While it doesn't look bad objectively, there are many chicer options in this list that you should probably check.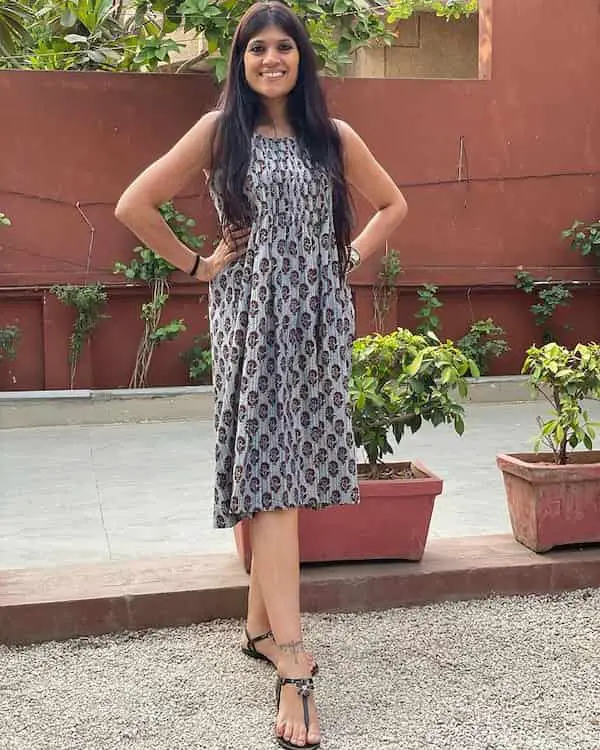 3. White Tank Top with Black Shorts + Heels + Midi Handbag
One of the primary goals of summer dressing is to keep cool. This model completes that goal perfectly with a sleeveless tank top with shorts. With the midi handbag, it's a good fit for some outings, on a condition of extremely casual.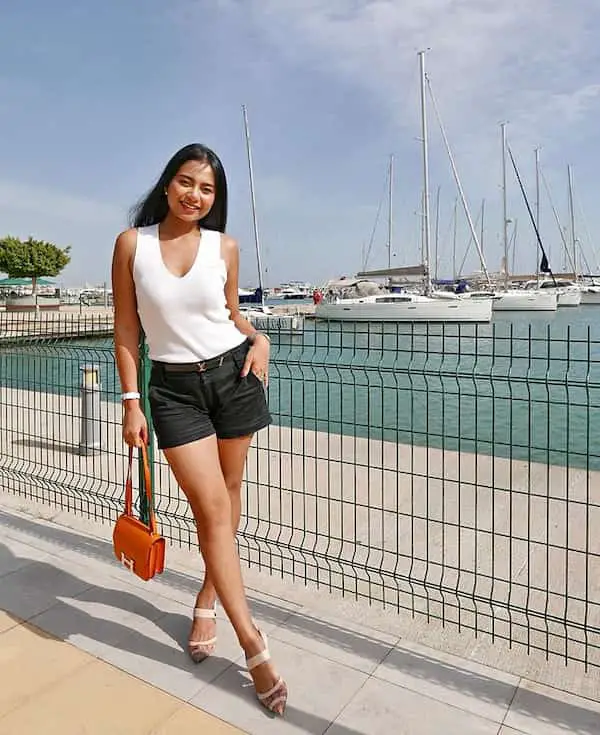 4. Green Long Dress with Loafers + Small-sized Handbag
This specific shade of green pairs perfectly with the corresponding shade of purple to create an excellent outfit. If you can match the colors perfectly, you need not to worry about looking chic; that's guaranteed.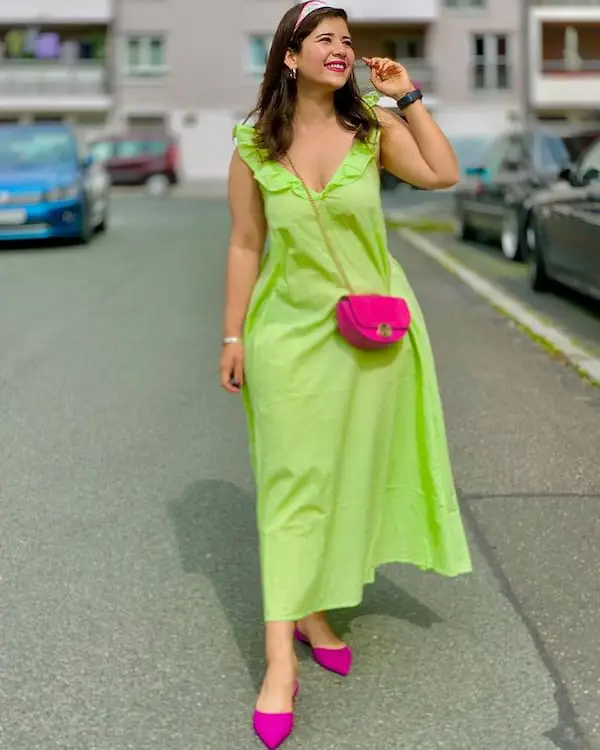 5. White Mini Cotton Dress with Wedge Shoe + Midi Handbag
Dresses are easy to wear, and that's why they make my favorite outfits. Here's a mini cotton dress that's almost entirely all-white. Contrary to what you might think, replicating this might be the best fashion decision you'll make this year.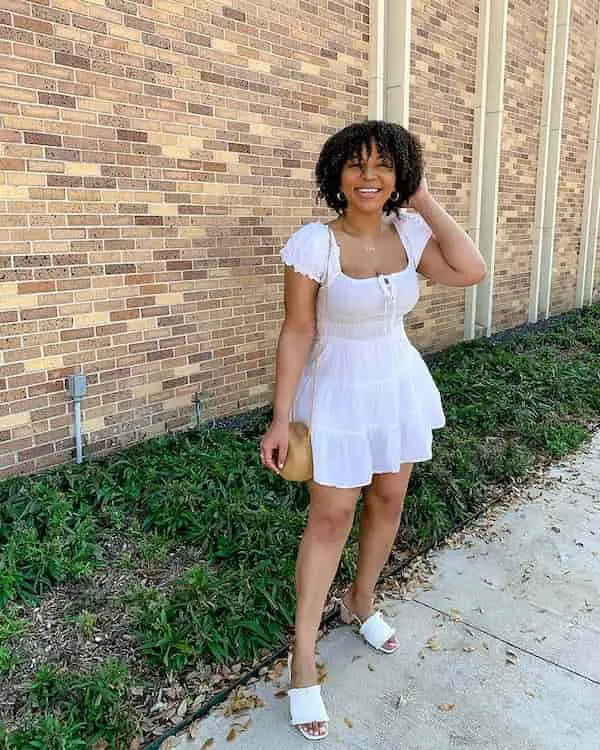 6. Strapless Crop Top with White Mini Skirt + Cowboy Hat
Wearing a strapless crop top with mini skirt leaves most parts of your body bare, keeping them cool during the summer. A problem with this outfit is that you can't wear it to most outings and events.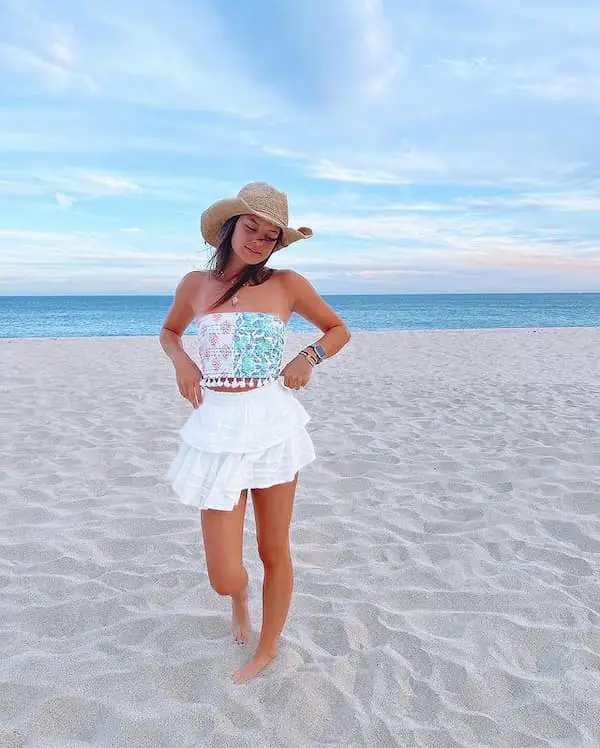 7. Sky Blue Tied Shirt with Denim Shorts + Heels + Clutch Purse + Sunglasses
A simple shirt with denim shorts is already a powerful combination, but this model takes it to the next level. The colors are on point, the sunglasses add extra flair, and the smile makes everything look better.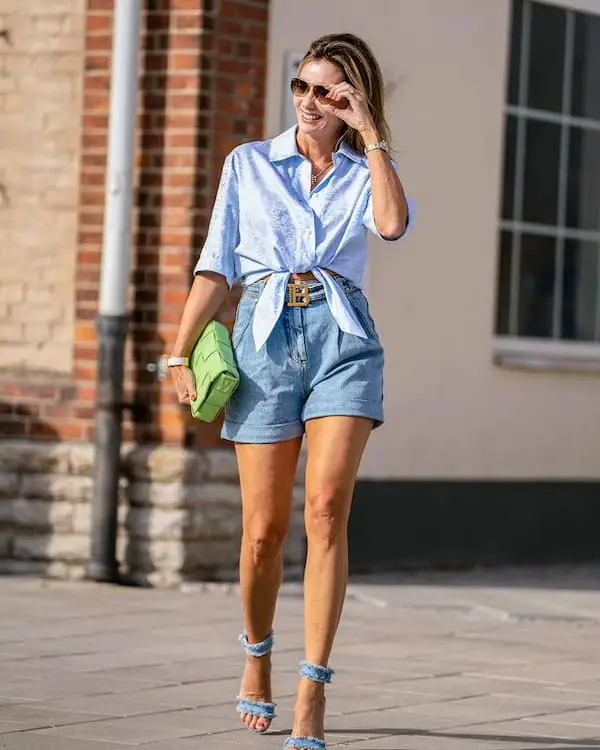 8. Midi Floral Dress with Heels
Why struggle with shirts and shorts when you can simply go with a dress? Here's a midi floral dress idea that's perfect for the summer due to its lack of sleeves. What's more, you can show up at work like this no problem!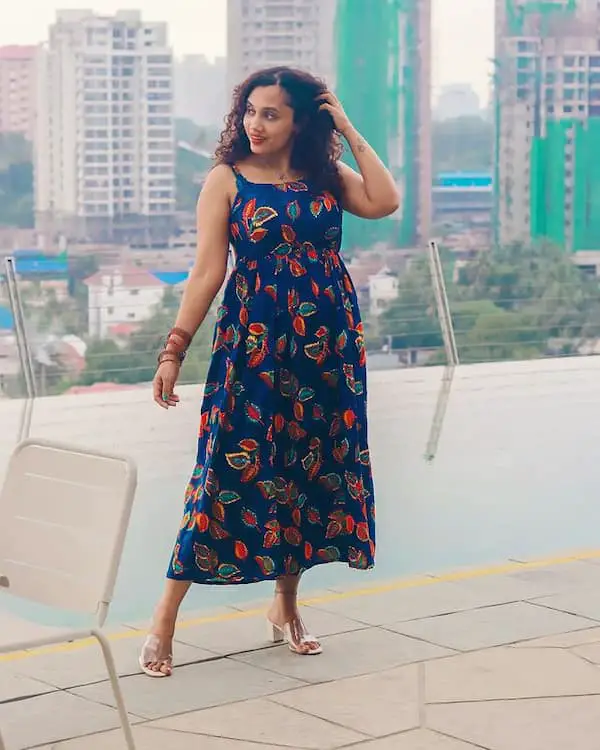 9. Mustard Yellow Shirt with Ripped Jeans + Slides
For most parties, outings, conferences, and events, you should be able to show up dressed like this. While it's not the most conservative dressing out there, it's incredibly chic, and it's mostly passable for a formal outfit, save for the ripped jeans.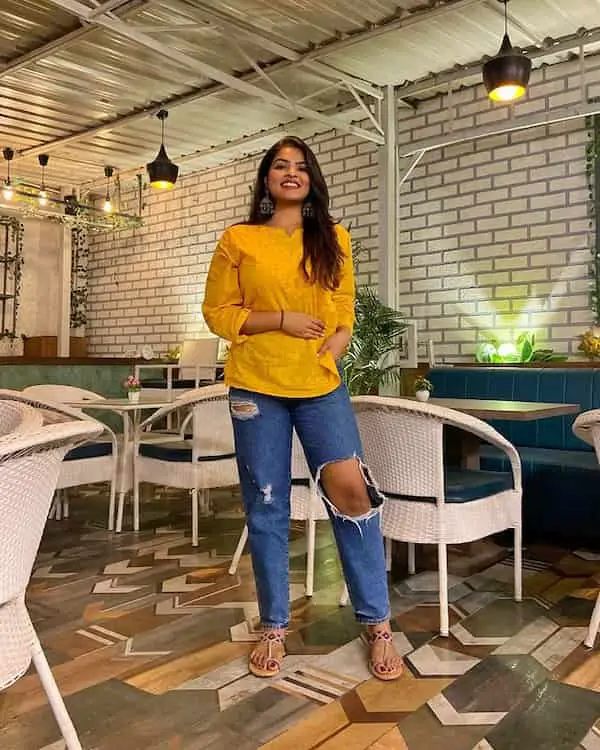 10. White Handless Crop Top with Blue Jean Joggers + Sneakers + Sunglasses
How about a sleeveless crop top with jean joggers? This doesn't try to be the crop top with shorts combination, but it's just as elegant as most other outfits that follow that pattern.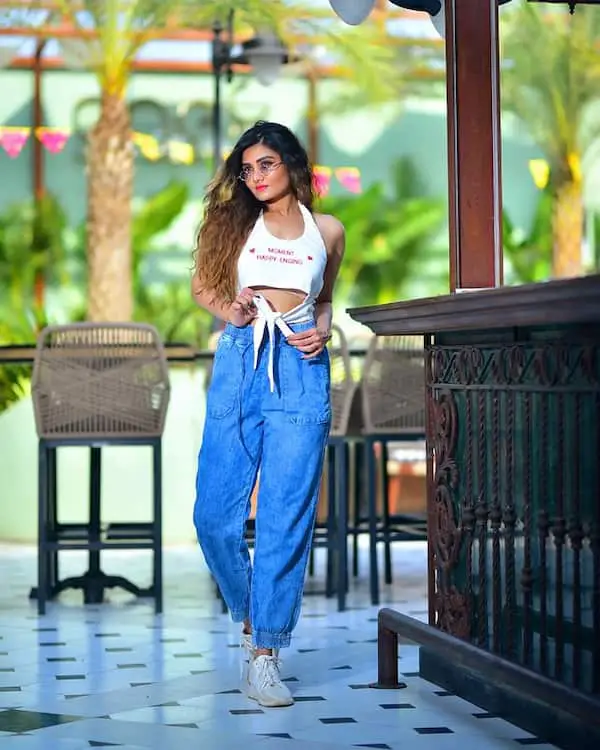 11. Light Blue Dress with Heels + Midi Handbag
As implied repeatedly in this article, dresses are my favorite since they're very easy to wear. This light blue dress isn't only easy to wear, it also looks comfortable and is light enough to allow for ventilation.
12. White Long Sleeve with High Waist Mini Skirt + Heels
If you're a fan of white outfits, you may want to consider replicating this outfit this summer. The entire outfit looks like a single unit, although, you may want to think twice before showing up at work like this.
13. Floral Mini Romper with Oversized Button-front Shirt + Slippers
Wearing an oversized button shirt over a romper is a combination I never knew I'd want to try. However, seeing this model look so exquisite in this outfit, having this in your collection is a must.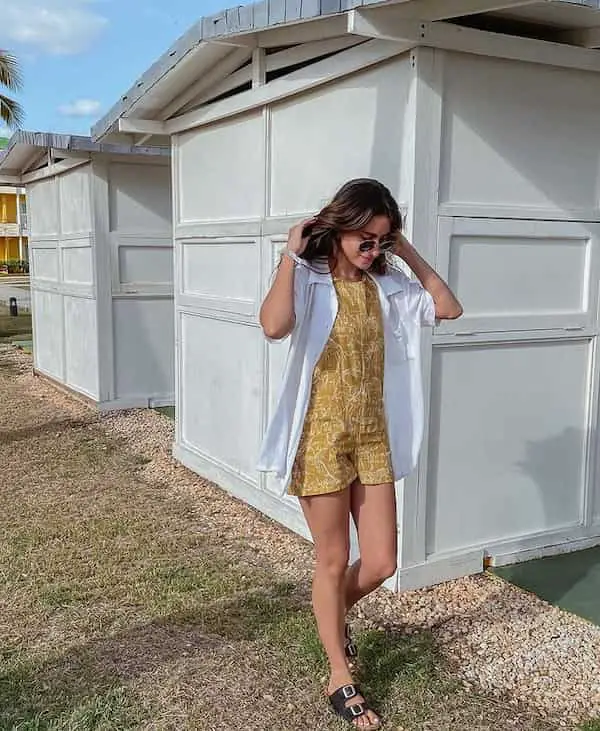 14. Convertible Jumpsuit with Slippers
Continuing on the white outfits trend, here's one that's a perfect fit for weddings and similar occasions. Due to its insane comfort and relevance during the summer, you'll be hard-pressed to find better outfits.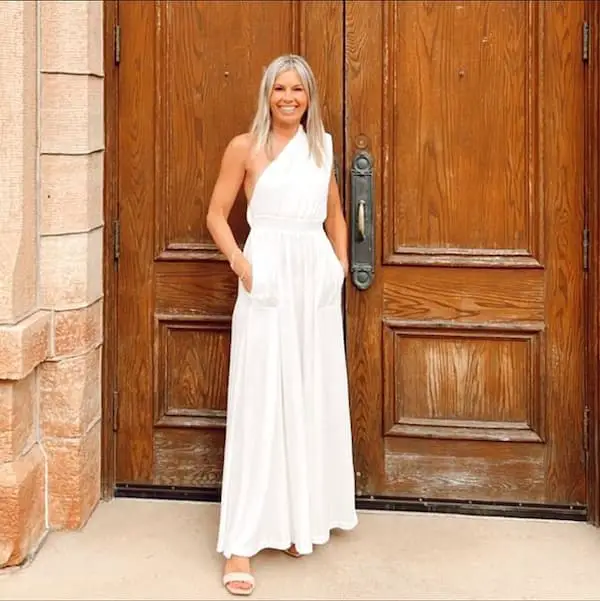 15. Black Net Top with High Waist Pink Pant + Slippers + Midi Handbag
This should be a sleeveless crop top if not for the net coverings. With an adorable pink pant, it creates the iconic pink-black combo that has been proven to be fashionable, both in the winter and in the summer.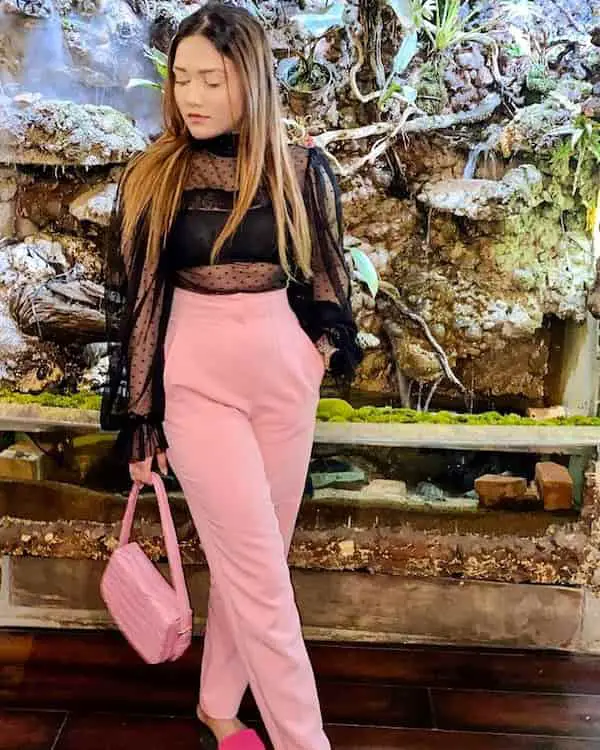 16. Floral Crop Top with High Waist White Pants + Heels + Sunglasses
Here's another excellent summer outfit that's an excellent fit for casual and business-casual arrangements. However, you don't want to show up at work like this, no thanks to the revealing nature of the crop top.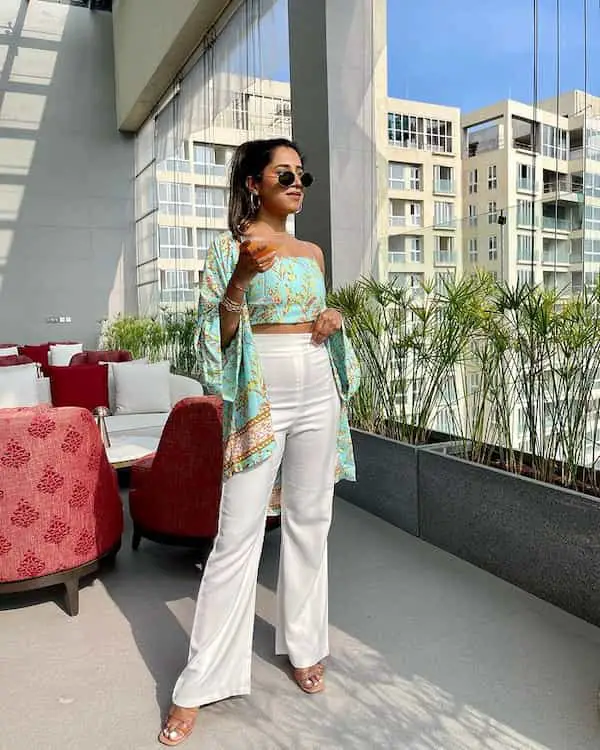 17. Sleeveless V-neck Black Pencil Dress with Heels + Sunglasses
Looking for a black casual dress that doesn't look overbearingly black? Here is an excellent idea. While it's black through and through, the first thing you notice in the model in her beauty, not the color.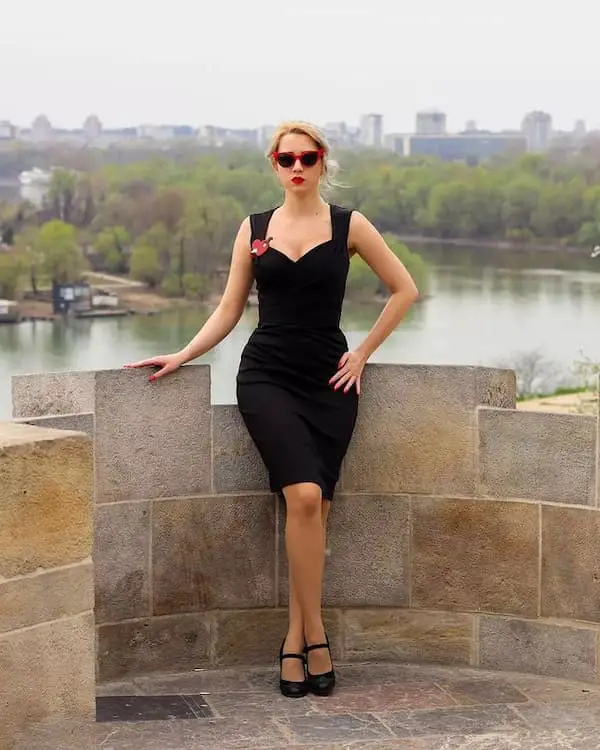 18. Pink Balloon Dress with Slippers + Midi Handbag
A pink balloon dress is an interesting idea if you don't want to worry about layering clothes. Also, it works for any kind of event, formal or informal; even work!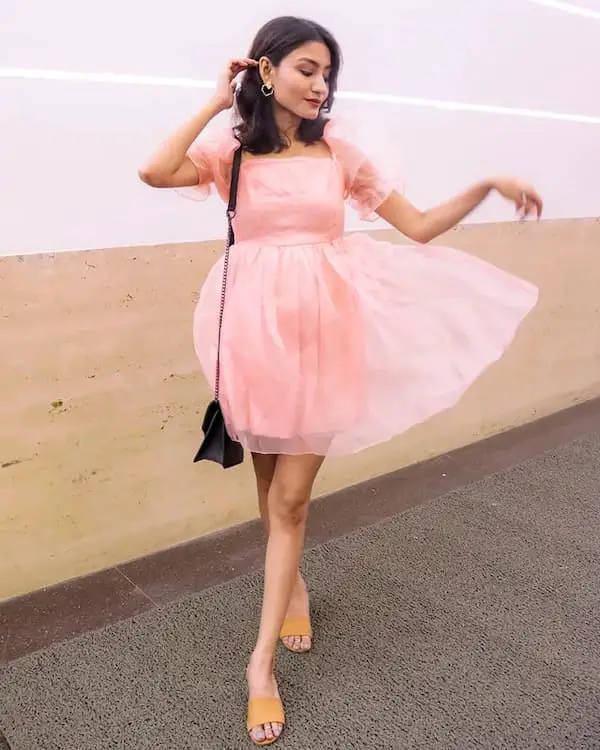 19. Denim Jumpsuit with Ankle-High Boots + Cowboy Hat
Jumpsuits always look great, but denim jumpsuits take great-looking to a whole new level. Pair the outfit with boots and a cowboy hat to capture her elegance in this shot.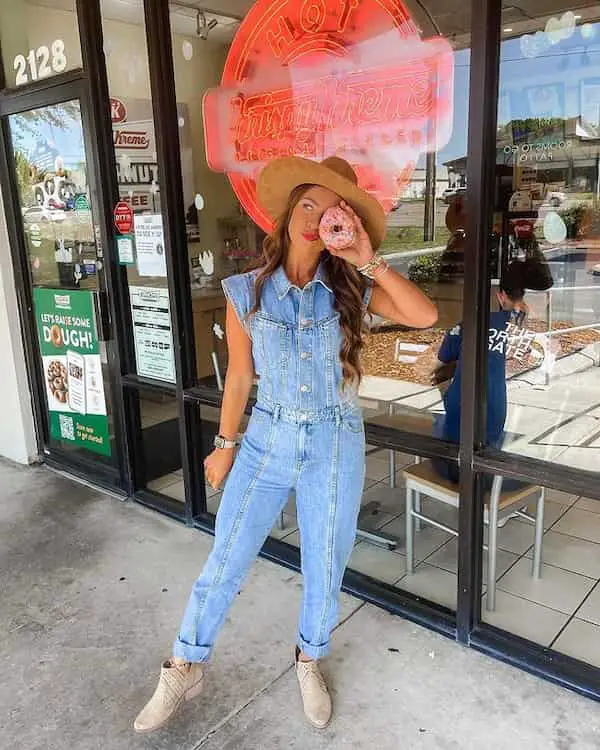 20. V-necked Wrap Green Blouse with Floral Mini Skirt + Heels
The excellence of this outfit lies in the admittedly excellent color match. While it doesn't look like a genius combination from the outset, the end product became a blouse-skirt combo that you must have.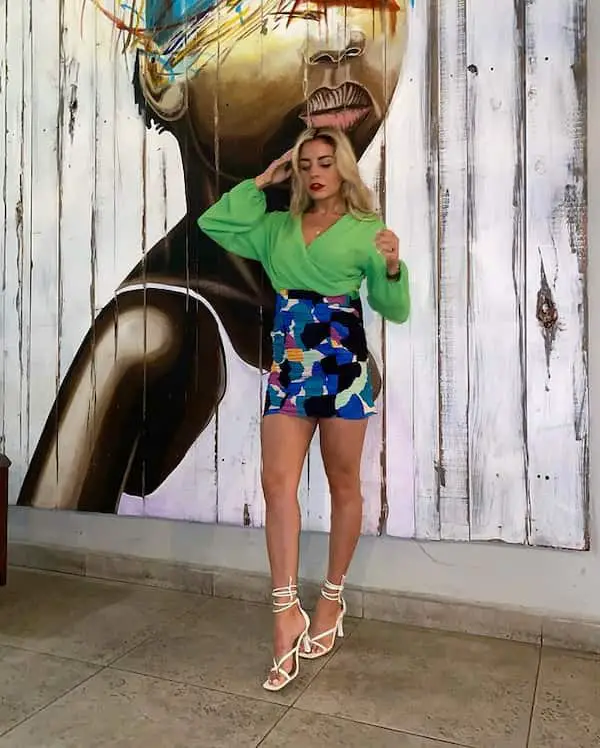 21. Spaghetti Hands Floral Maxi Dress with Slippers + Sunglasses
If you prefer your dresses on the conservative side, this spagethi maxi dress should apply to you. With the slippers, handbag, and classy sunglasses, it's undoubtedly ready to go.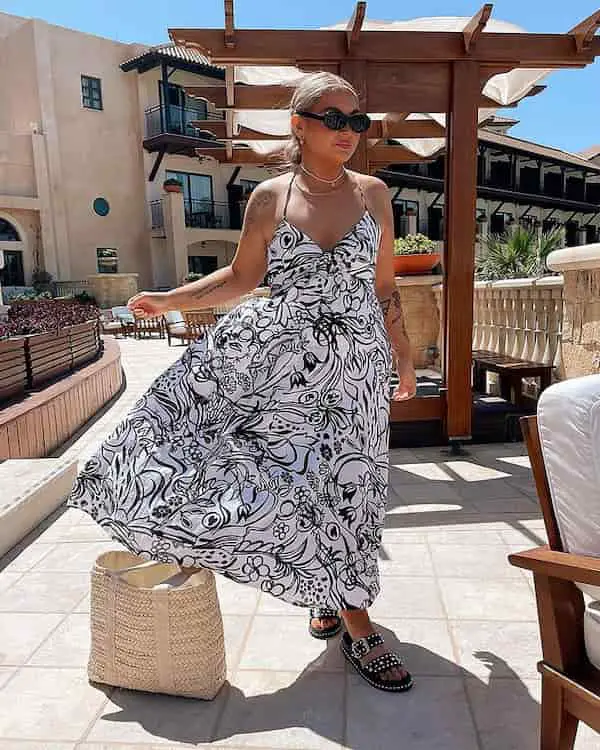 22. Colored Striped Mini Dress with Sneakers + Midi Handbag
If you love dresses, but find the preceding recommendation too big, here's an excellent idea for you. With a matching handbag and sneakers combo, I'll wear this on any day of the week.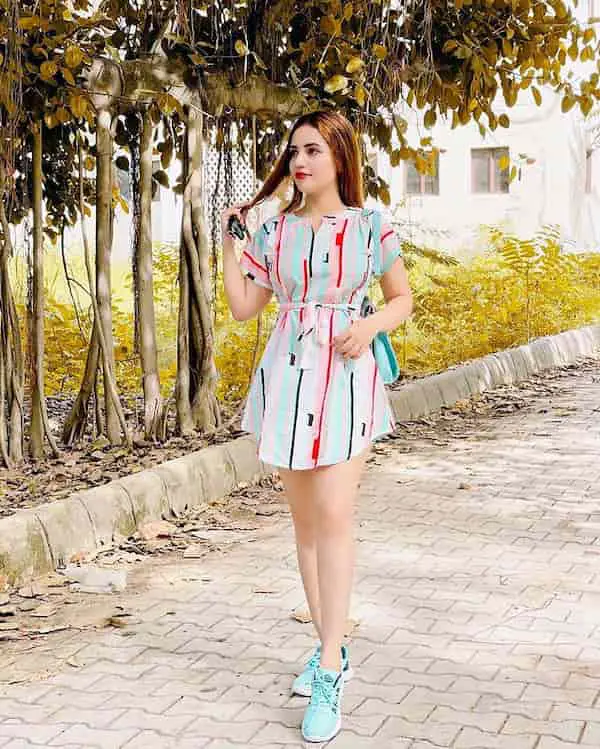 23. White Crop Top with Blue Sweat Pants + Sneakers + Midi Handbag
Sweatpants aren't really an outfit of choice for the summer, but they're not off-limits either. Here, the model illustrates a way to style sweatpants in the summer without cooking your legs in the process.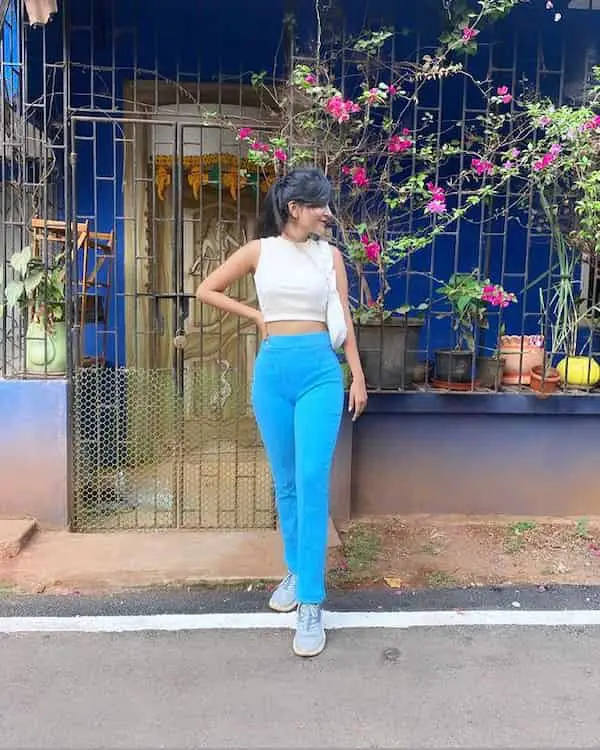 24. Deep V-neck Floral Dress with Slippers + Midi Handbag + Sunglasses
If you love combining colors for an excellent look, this outfit idea should appeal to you. While it doesn't contain too many colors, the few colors are excellently matched, and that's all that matters.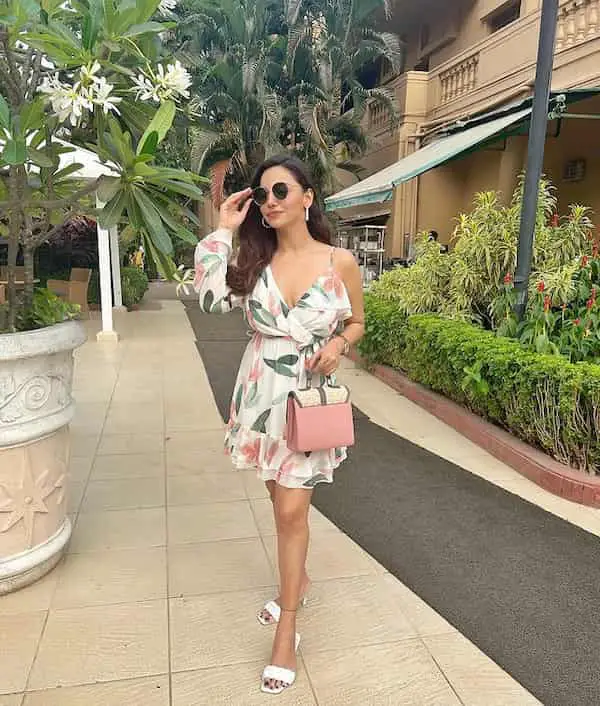 25. Floral Long Sleeve Top with Mini Skirt + Sneakers + Maxi Handbag + Sunglasses
It takes a degree in color psychology to wear a multicolored outfit that's this amazing. If you look closely, you'll notice relationships between the colors of the top, the skirt, as well as the sneakers; even the handbag too!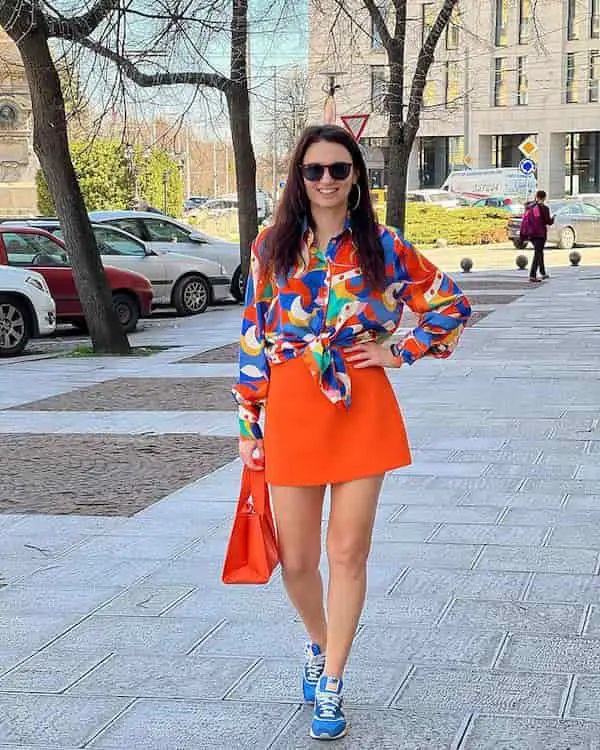 And that's all for my post on the must-have summer outfits for every woman. Want some more outfit ideas? Then you might want to check out these blog posts.
I hope you enjoyed this piece of content. Do well to rate this post, and don't forget to share this outfit compilation with your friends.
See you with more exciting inspirations. Trust me; you wouldn't want to miss any of our upcoming outfits compilation, so make sure to follow us on Pinterest.
Pin for Later.