Looking for the best summer outfits for women over 40, then this post got you covered with the best that'll inspire your next look.
Summer is one time of the year where everyone wants to dress colorfully and beautifully. And, women over 40 are not left out on this one.
To cater to the summer clothing needs of women over 40, we carefully selected 25 unique styles to satisfy your desire. I hope you find it interesting.
Summer Outfits for Women Over 40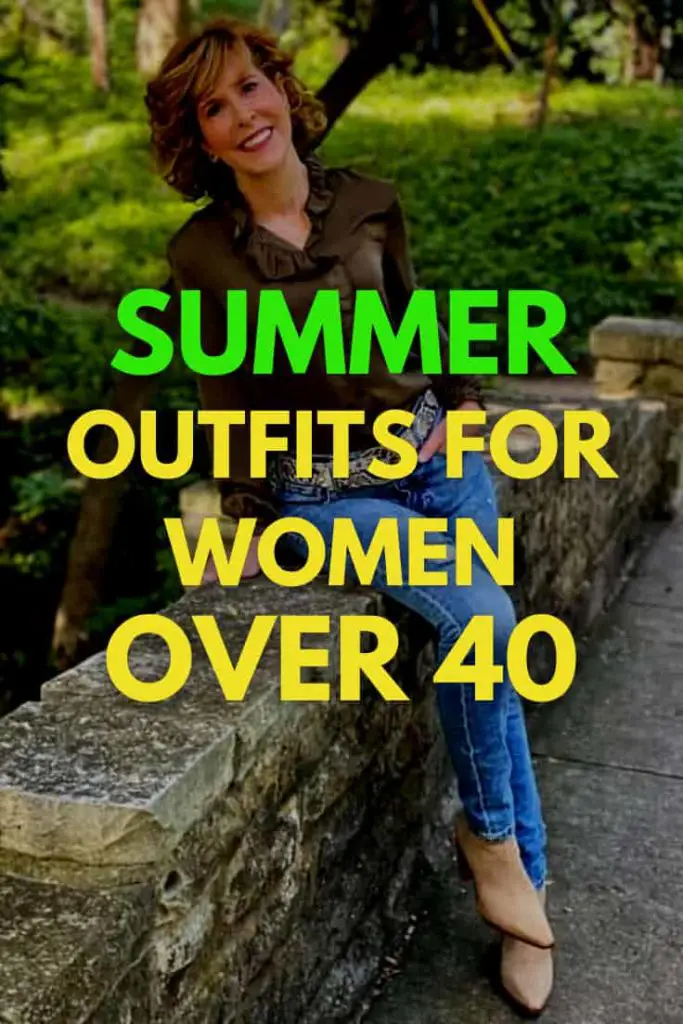 Here are some of the best summer outfits for women over 40;
1. Red Cardigan + White Inner + Denim Shorts + Hunter Boots + Sunglasses
This outfit is a perfect choice to make when going on a forest adventure during the summer.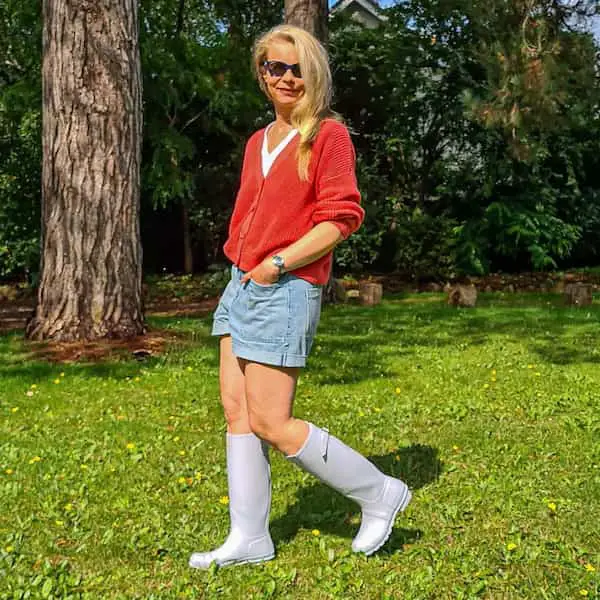 2.  Blouse Top + Jeans Trousers + Boot Heels
Are you going for a summer carnival, and do you want to look unique? You can try out this outfit.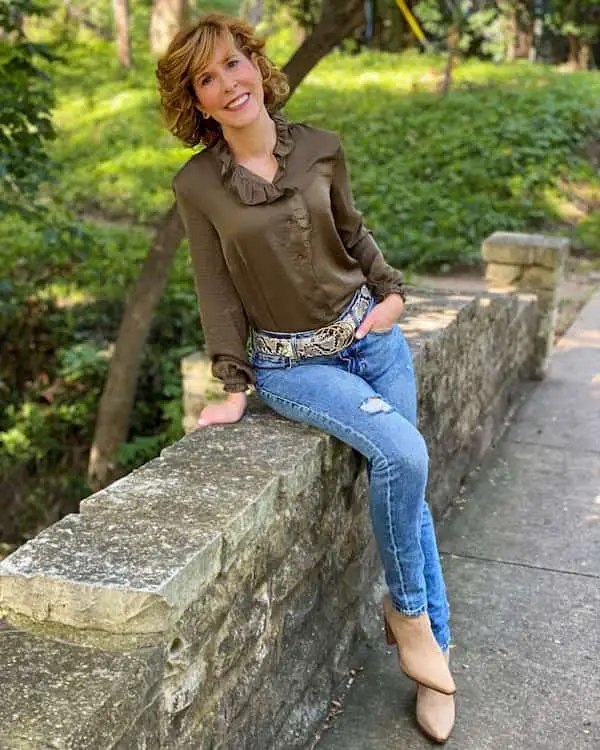 3. White Puffed Up Gown + Trainers + Basket Bag + Sunglasses
Are you looking for what to wear for Sunday church? This outfit can be a perfect choice for an older lady; this makes you look very matured and at the same time cute.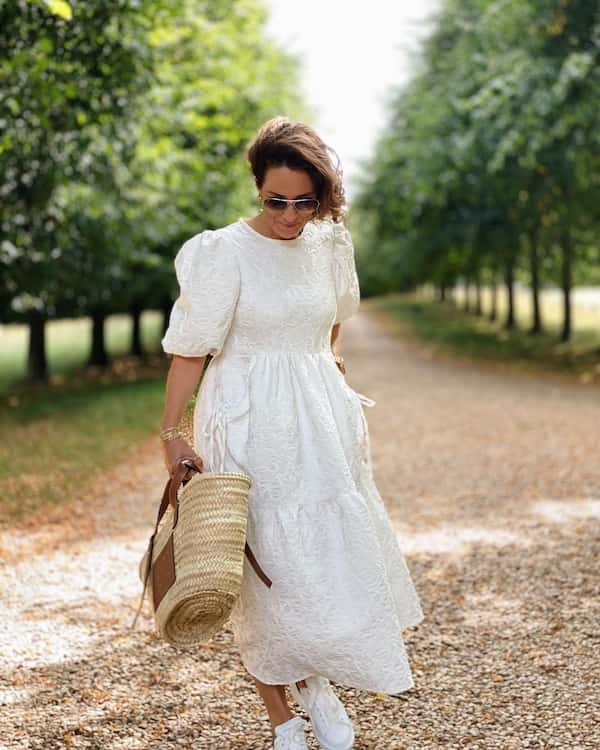 4.  Blue Knit Crop Top + Baggy Green Pants + Shoes
You can try out this nice crop top with cute pants for ladies who love air touching their skin directly.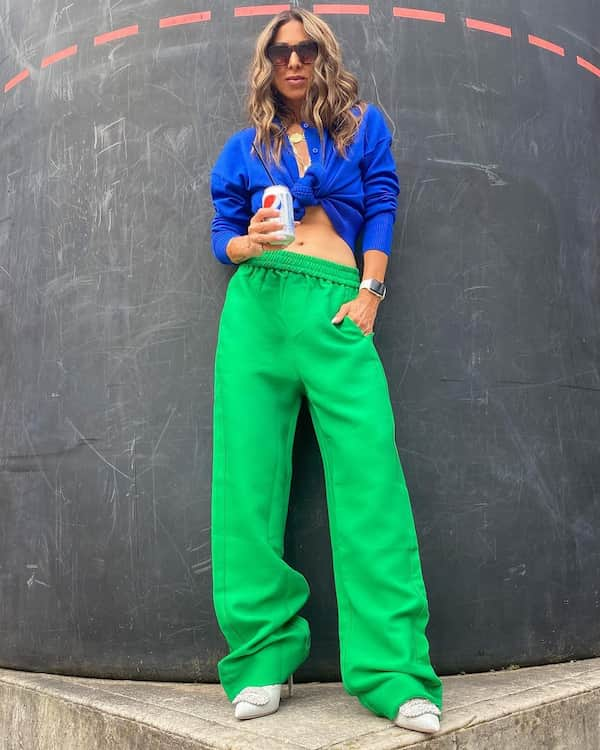 5. White Blouse + Pants + Chic Bag + Heels
For light strolling on a summer evening, you need something simple and beautiful, and this outfit is a great idea for it.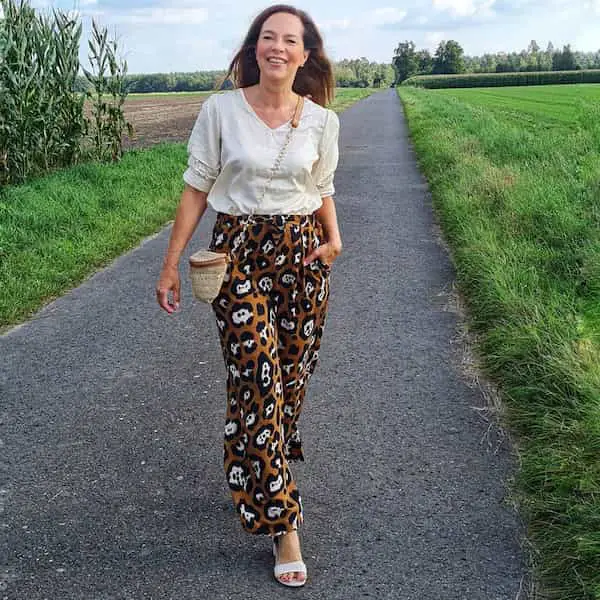 6. White Tank Top + High Waist Pants + Heels + Bag + Sunglasses
Do you have an event that demands you dress seriously and you are confused about the choice to make? You don't have to be confused anymore as this outfit can be your solution.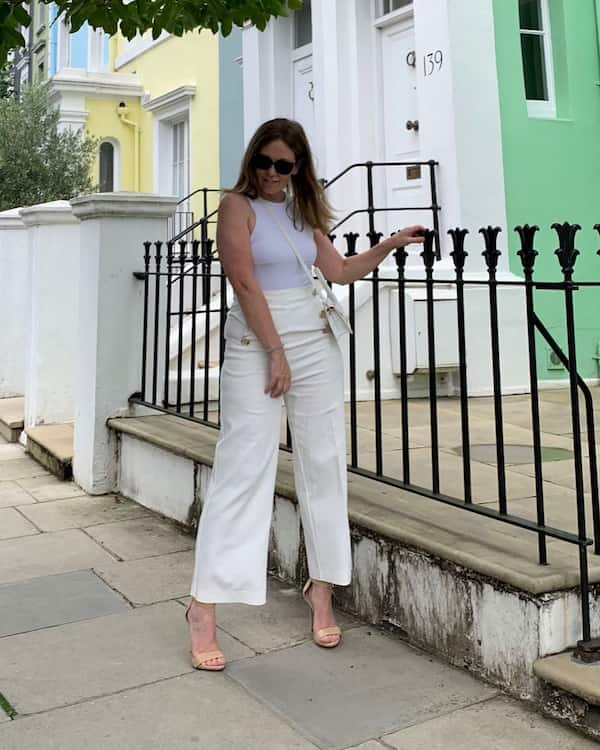 7. Pink Long Baggy Gown + White Blouse + Sunglasses + Basket Bag
A nice outfit to wear while going out to pluck some vegetables at the family garden in the neighborhood. You can wear a nice set of slippers to spice it up.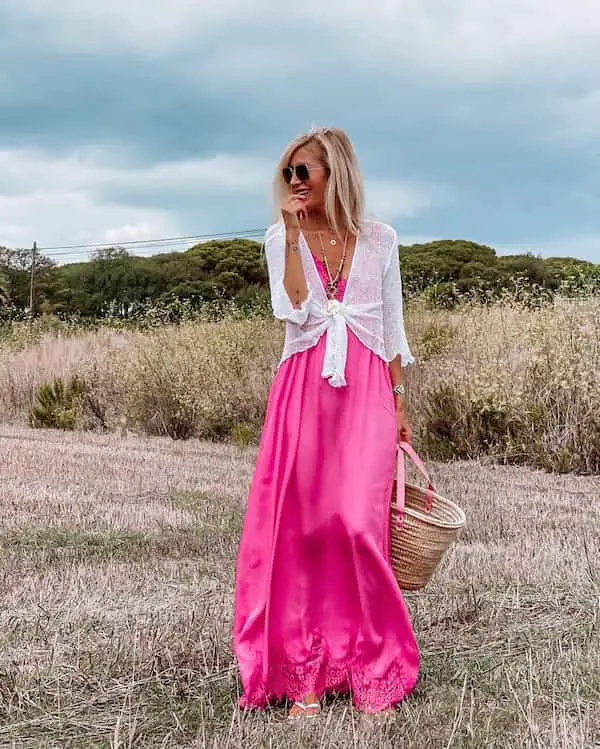 8. Inner Top + Tee + Red Joggers + Sneakers + Sunglasses
Are you a sporty lady? I bring one of the best summer outfit choices you can recreate.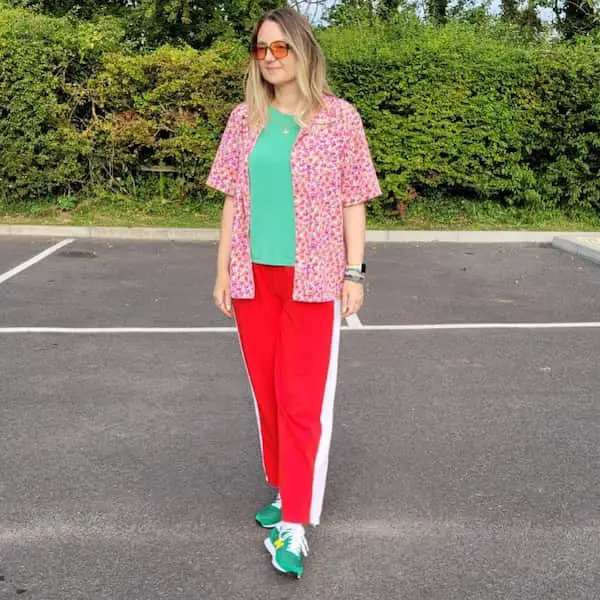 9.  Baggy T-Shirt + Short Leggings + Sandals + Chic Bag + Sunglasses
You can wear this outfit while going to the beach or park during the summer weekend. You can as well complement the dress with a hat to look livelier.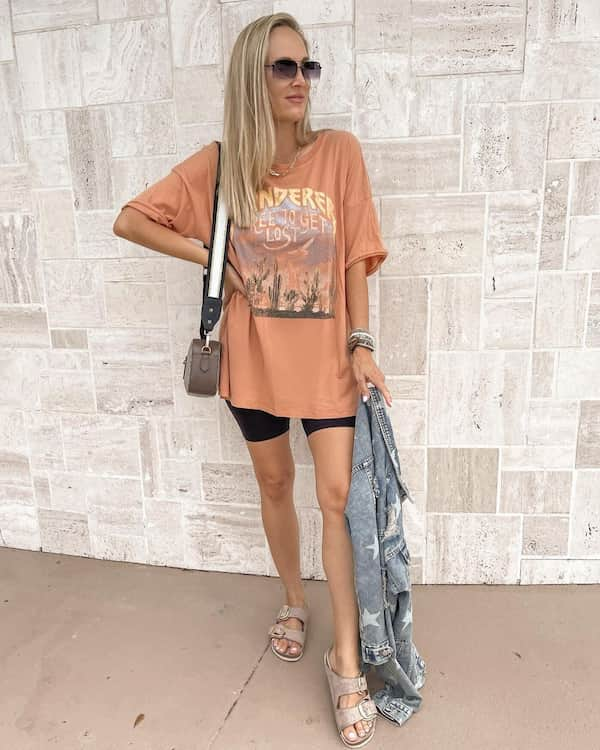 10. Sleeveless Black Gown + Belt + Shoes + Chic Bag
This outfit is for my boss ladies. While attending a social event, you need a dress that commands respect, which this outfit stands for.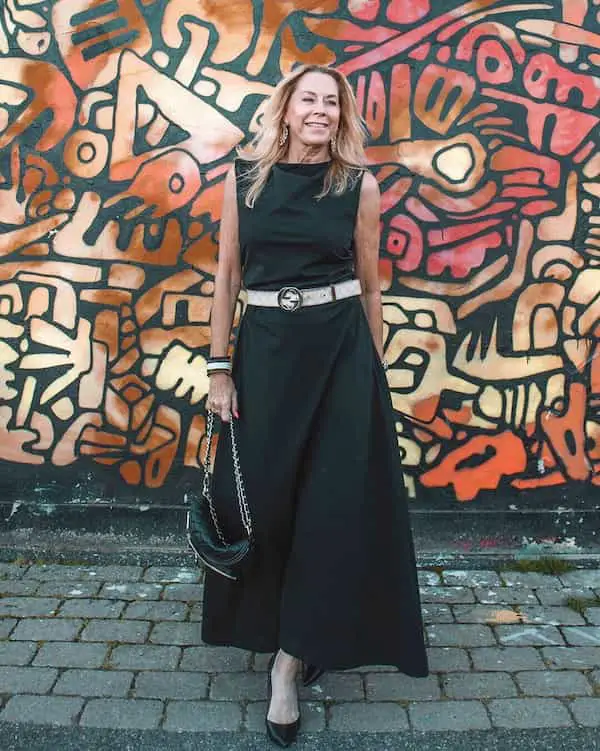 11.  Shoulder Puffed Long Print Gown + Sandals
You can wear this outfit while going out to the local neighborhood pub for a nice time. You can wear a hat if the sun is smiling too hard.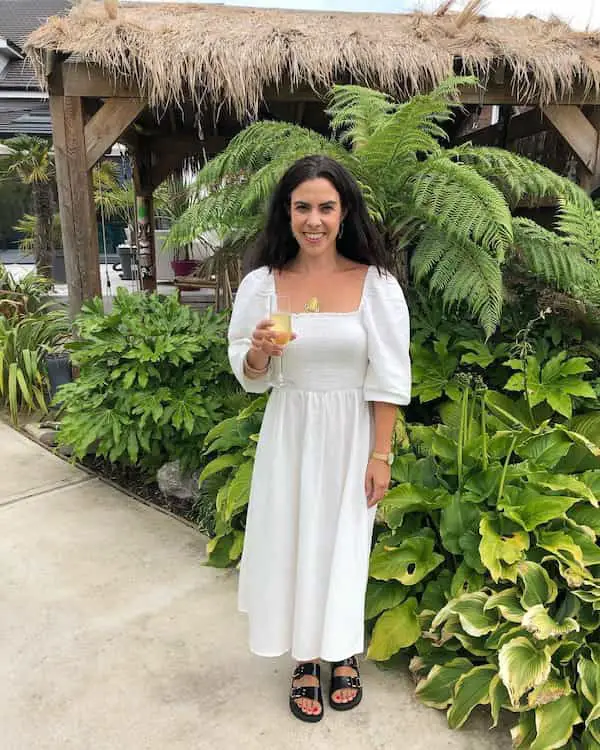 12. T-Shirt + White Pants +Yellow Slippers
To have a blissful and happy day, you need your outfit to resonate with it, and this is what this top does. You can wear pumps for a younger outlook.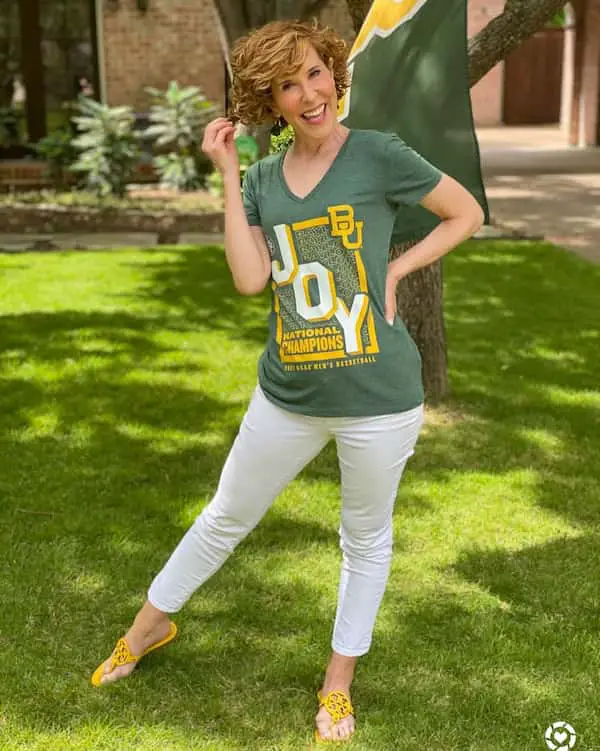 13. Spaghetti Hand Blue Gown + Sunglasses
With two pockets each at the side of the gown, this dress is perfect for outdoor games and activities.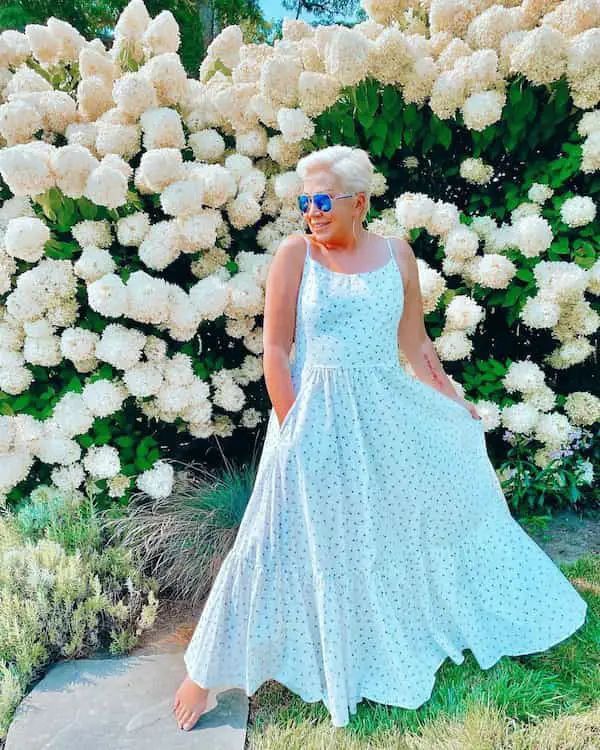 14. Sleeveless White Shirt + Skirt + Sandals
For more coverage, you can decide to wear it on leggings or tan pants; either way is good.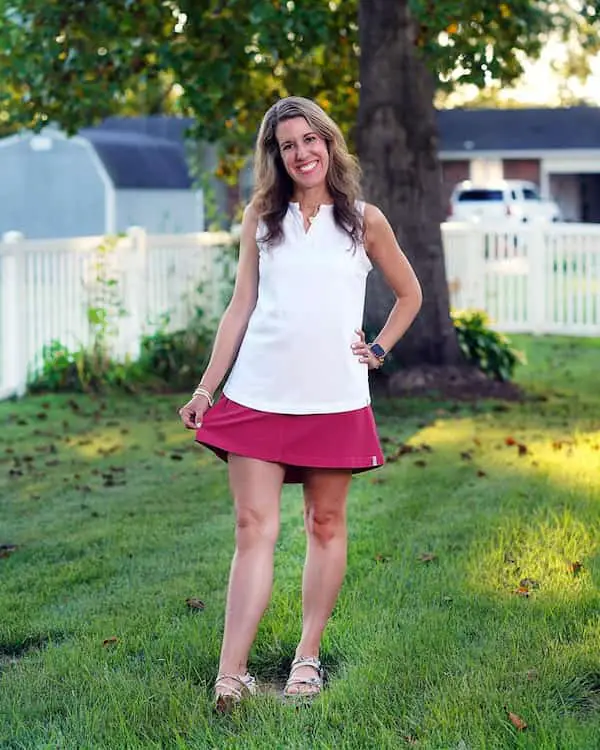 15. Two-Colored Gown + Skirt + Sandals
You can wear this as both casual and corporate outfits. For the latter, you have to add a leather jacket and a pair of shoes or heels.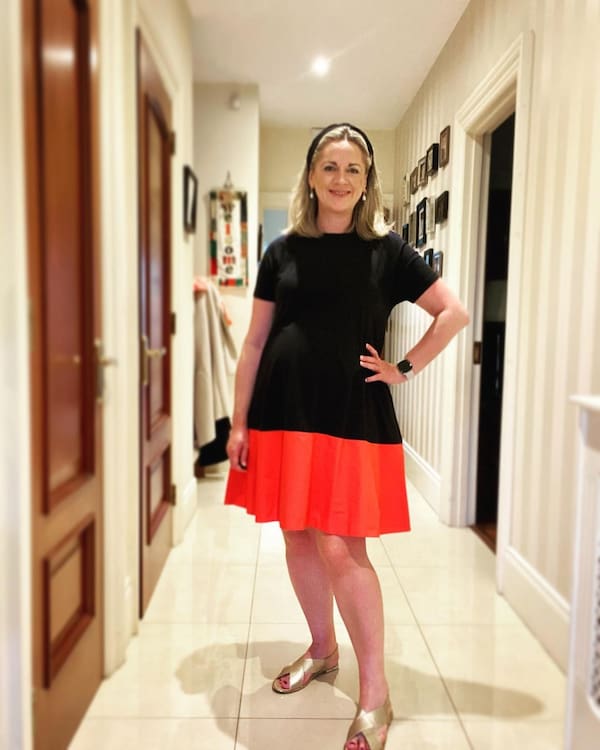 16. White Top & Shorts + Belt + Red Blazer + Shoes + Bag
As an entrepreneur who runs her personal business, you can dress like the featured picture while going to your place of work.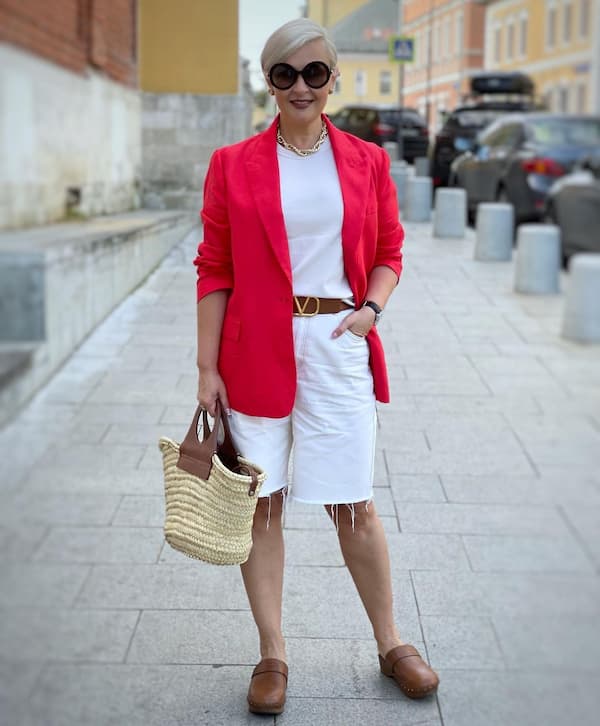 17. Floral Gown + Boots + Cardigan + Head Warmer
You can wear this for vacations to places like historical sites or museums. You can also wear it with a hat to look more beautiful.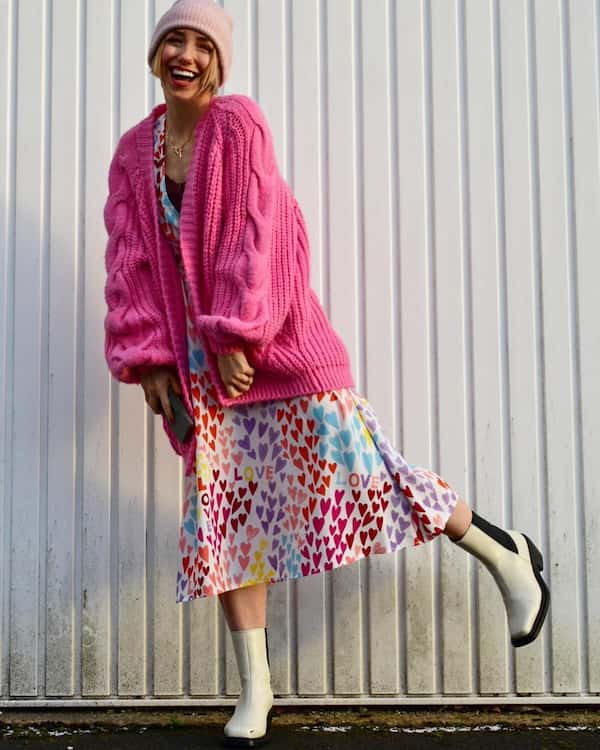 18. T-shirt + Gingham Shorts + Sandals + Sunglasses
You can wear this while visiting a casual friend or visiting a local food outlet in the neighborhood.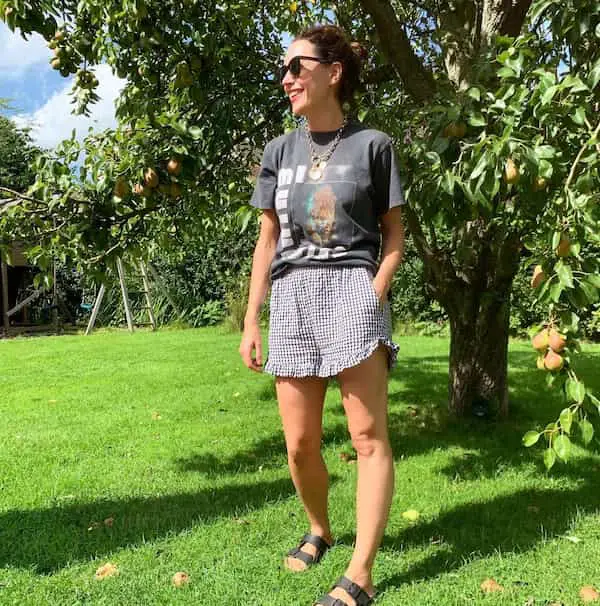 19.  Floral Top + Shorts + Hat + Shoes
Do you have a boat cruising to catch up with? It would be best if you had a very comfortable outfit, and this is a nice outfit choice.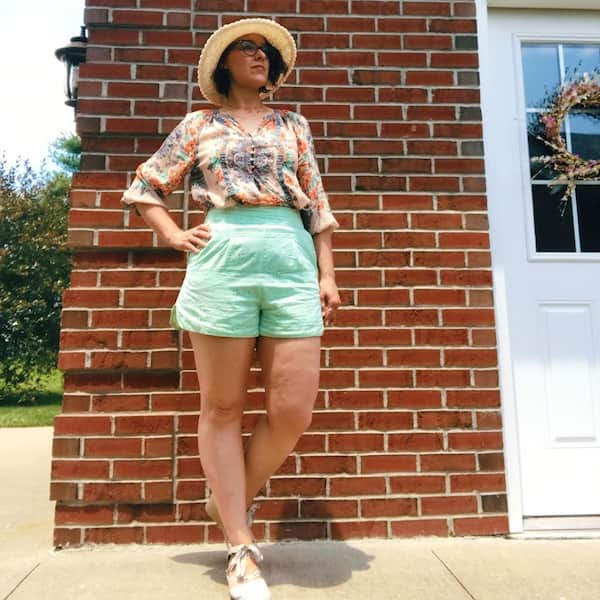 20. Gown Dress + Blouse + Sandals
To enjoy the beauty of the sun, you need a nice dress to capture the beauty, and this Zara gown does it better for mums.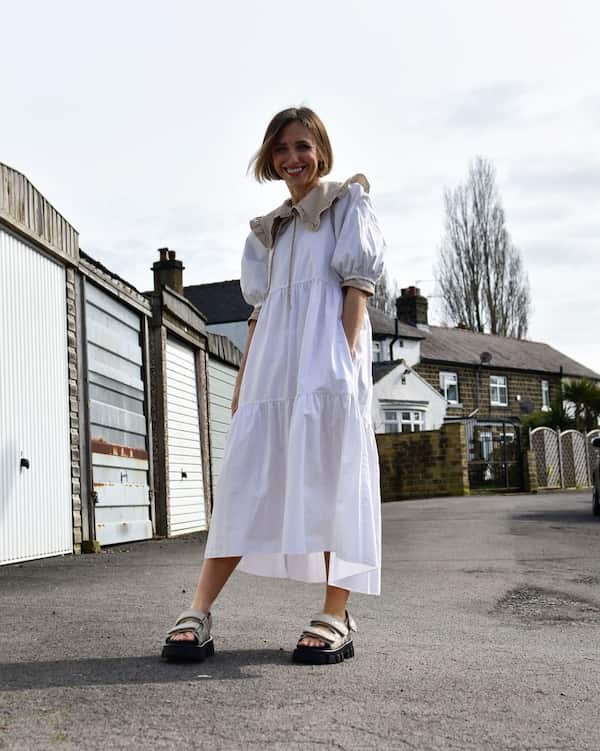 21. Black Spaghetti Hand Gown + Heels + Purse
Everyone needs a life she can build a vacation and leisure timetable for. In creating one, you need to add this black dress as part of your party outfits.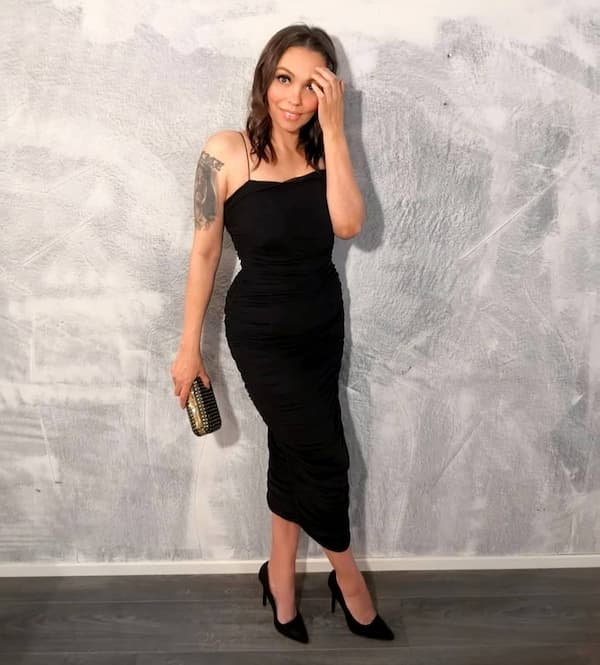 22. Black Petite Dress + Shoes + Chic Bag
You can wear this for a more official party in the big city. You can decide to wear a chic hat to spice it up.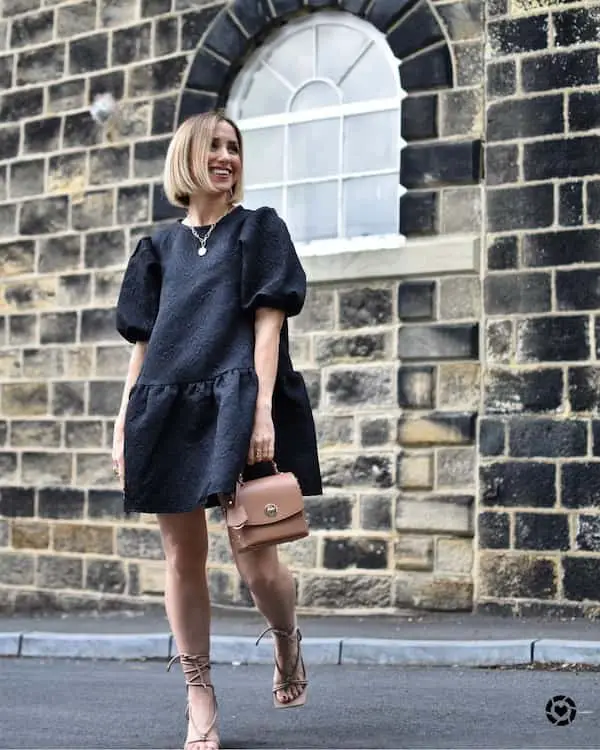 23. V-neck Jumpsuit + Heels
For lovers of jumpsuits, I bring you one unique summer-friendly jumpsuit to slay your day with.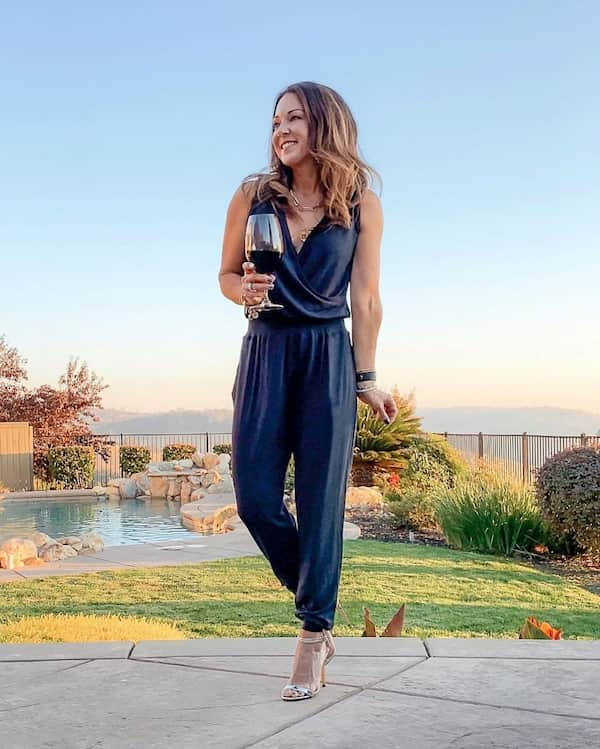 24. Jumper + Shorts + Shoes + Hat + Bag
Where are all my happy mums and older ladies? You need to get this outfit and add it to your clothing collection for an exciting and livelier day.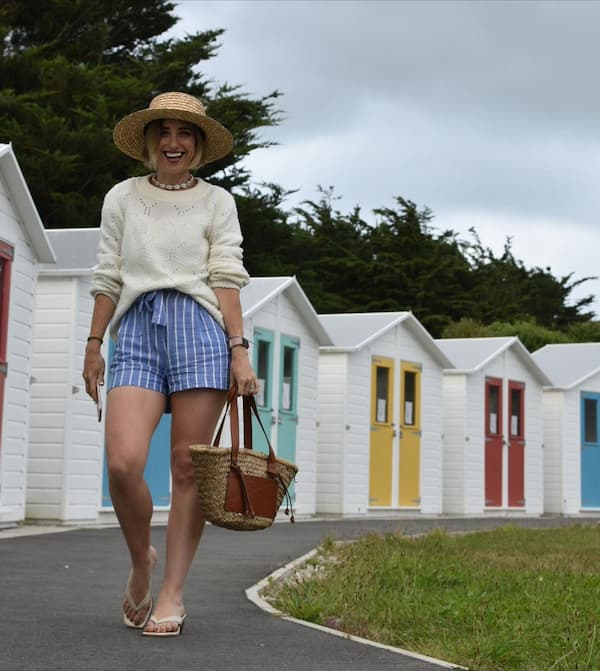 25. Red Gown Dress + Converse Trainers
This type of gown with two side pockets is always a banger for me. You can freely wear this outfit to grocery stores.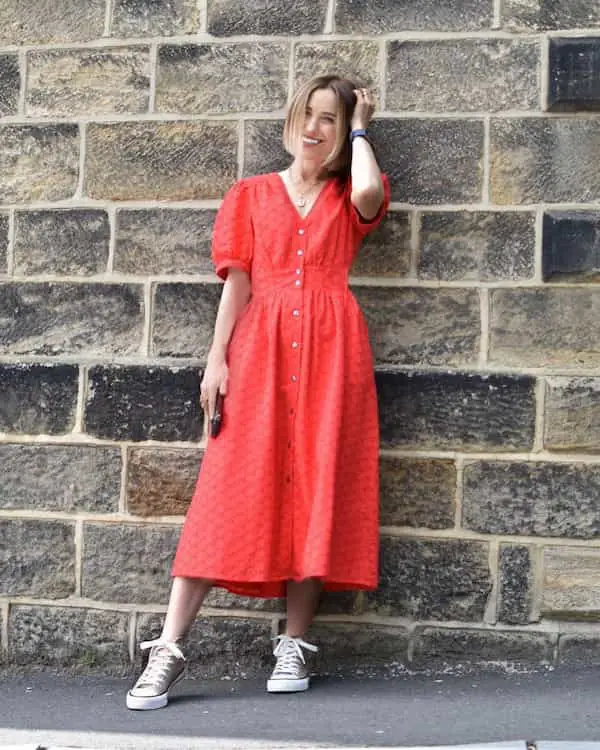 And this is all I got for summer outfits for women over 40. Want some more outfit ideas? Check out these blog posts.
I hope you enjoyed this piece. Do well to rate this post, and don't forget to share this article with your friends.
See you with more exciting inspirations. Trust me; you wouldn't want to miss any of our upcoming outfits compilation, so make sure to follow us on Pinterest.