Heels are always the footwear of choice for parties and similar events. Here are 25 summer outfits with heels for an alluring look.
Making heels work isn't so difficult, since it's quite rare to find an outfit that looks bad with footwear. However, that doesn't mean you should go around slapping heels on any kind of outfit you wear.
If you don't already know, there are a specific collection of outfits that are best suited for heels. This outfit compilation will show you some of the most adorable summer outfits with heels to look chic.
Adorable Summer Outfits with Heels
Heels are rarely a bad idea in the summer. Here are the best summer outfits with heels for the best look.
1. Purple Mini Dress with Heels
Mini dresses have always been good fits for heels, as we've seen repeatedly. If you're not convinced of that, this purple mini dress outfit with heels should convince you.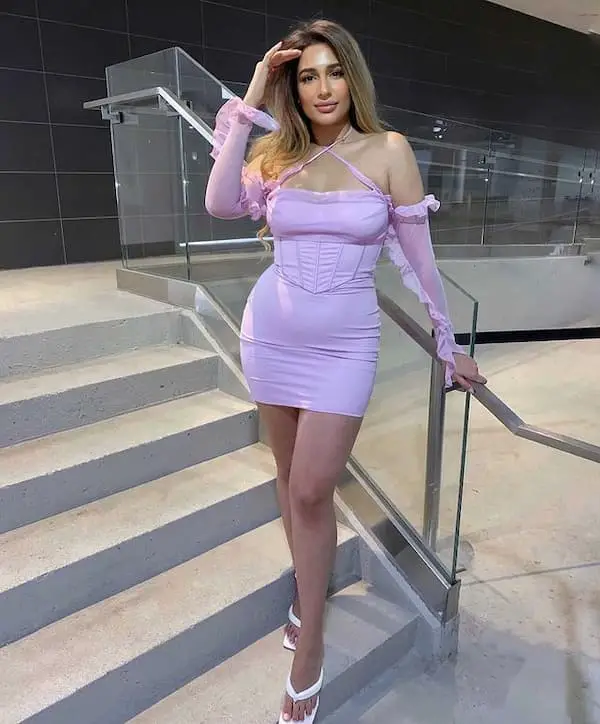 2. Brown Spaghetti Hand Dress with Sandal Heels
While this dress is not as mini, it's just as elegant with heels as the preceding outfit. As someone who officially hates purple, it's not hard to see why I prefer this outfit.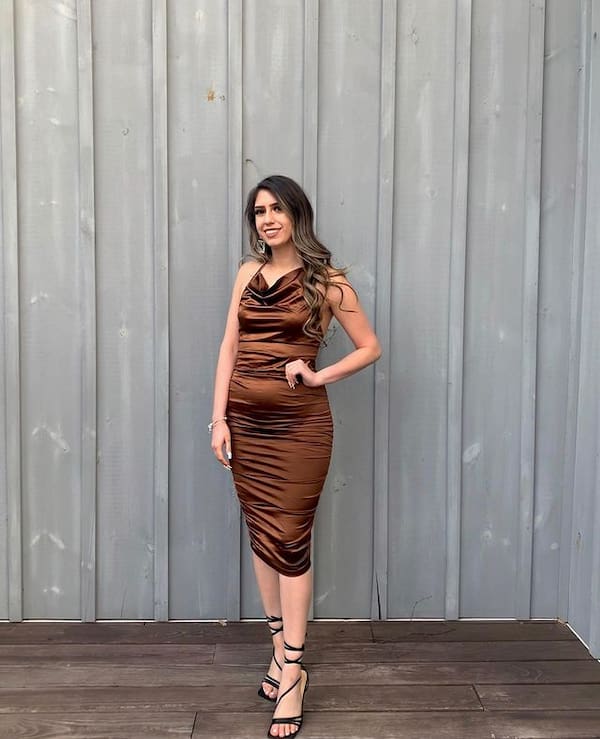 3. White Crop Top with Floral Crop Long Sleeve Jacket + Floral Mini Skirt + Sandal Heels
Pairing a white crop top with a jacket that matches your mini skirt is the only way to look this gorgeous. Add a midi handbag to capture her entire look perfectly without compromise.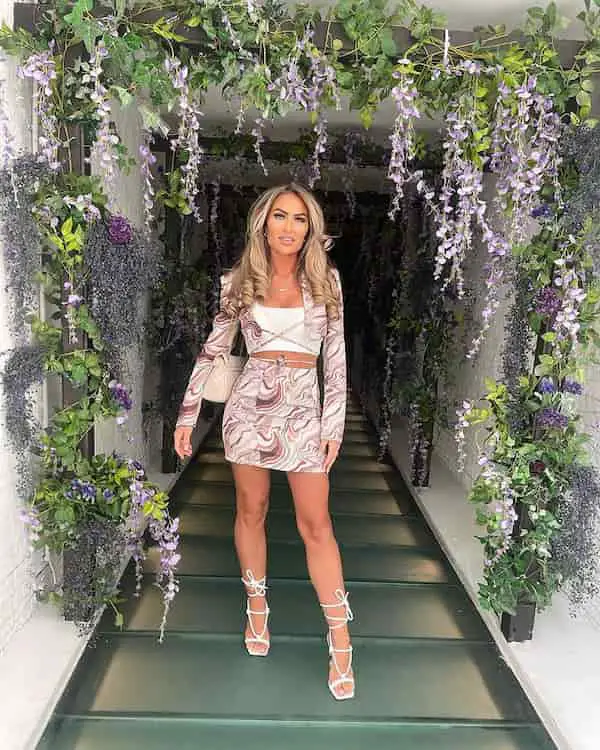 4. Red Button Front Mini Dress with Heels
It's common knowledge that a dress is the best item to wear with heels. If you love the design of this button-front dress, there are only a few better ways to style heels.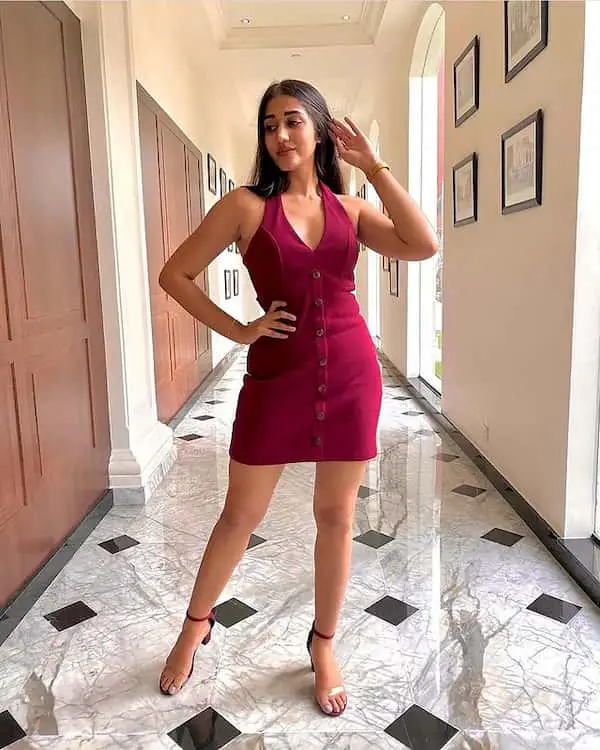 5. Black Swead Dress with Heels + Sunglasses
While this outfit isn't the best for work, you'll have a hard time trying to wear something that looks better. One of the best choices if you're a fan of monstrously high heels.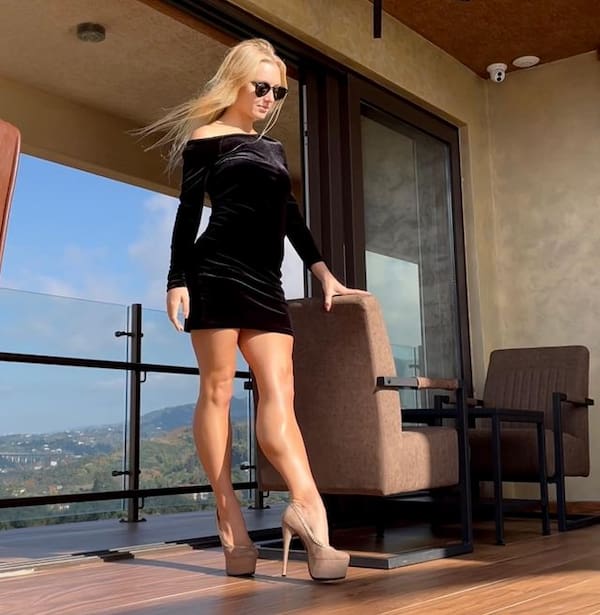 6. Green Satin Blouse with Red High Waist Pants + Heels + Midi Handbag + Sunglasses
If you've ever taken a look at the color wheel, you'll understand why this outfit looks so chic. In short, pairing green and red makes for an excellent look, especially when the outfit is elegant per se.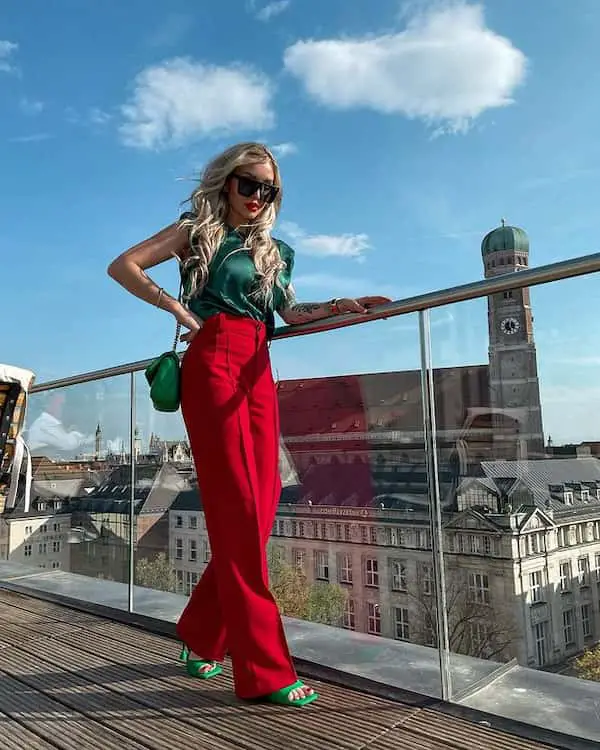 7. Blue Two-Piece Set of Crop Vest with Maxi Striped Skirt + High Heels
Dresses aren't the only way to wear heels beautifully. As this model illustrates, wearing a fashionable crop top with a vest could make you even chicer than a mini dress would.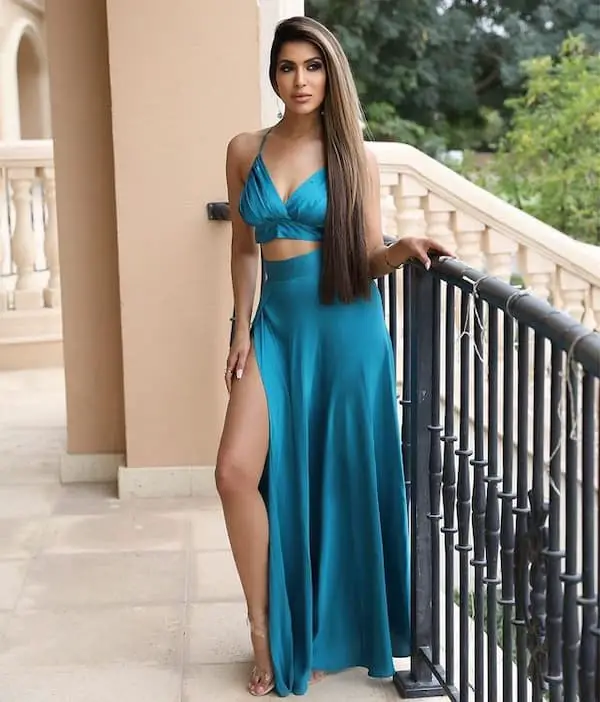 8. Floral Sleeveless Top with White High Waist White Pants + Heels
White pants are commonplace in the summer, and coincidentally, they're also good with heels. Add a sleeveless crop top and you'll have an outfit that's not only chic but also keeps you cool in the summer.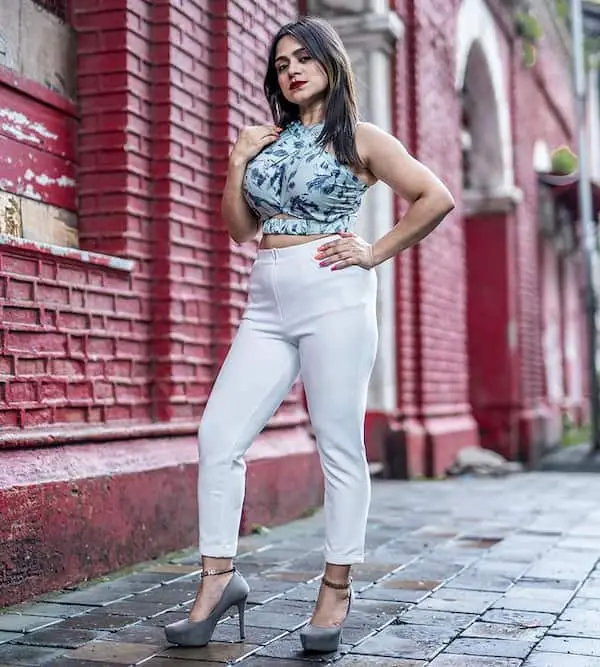 9. Black Up-shoulder Dress + Heels
A simple rule for dressing in the summer is leaving a large part of your body bare. This outfit follows that rule religiously, creating a beautiful and comfortable summer look.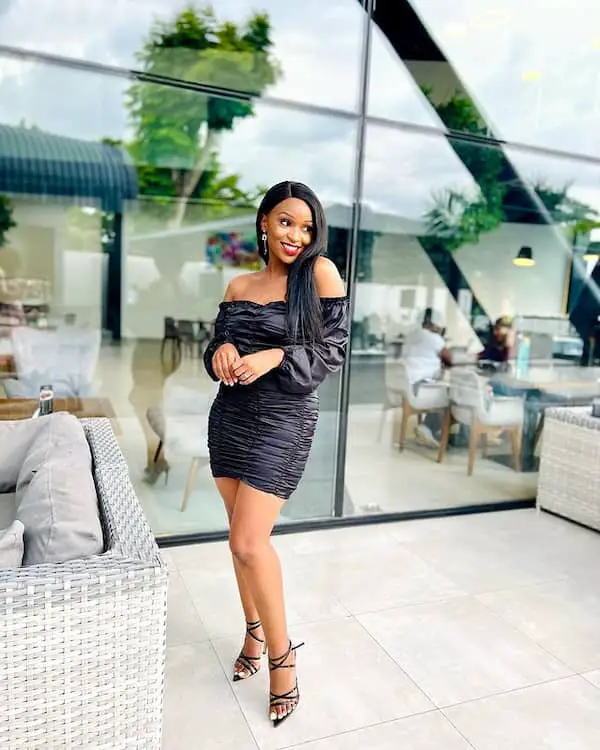 10. Pink Long Sleeve Crop Top with Flared Blue Crop Jeans + Heels + Midi Handbag
Long sleeve outfits may work in the summer, as long as you make up for the covered parts. In this outfit idea, the crop top seems to be a perfect cover for the sleeve, with the entire outfit keeping you cool enough for the summer.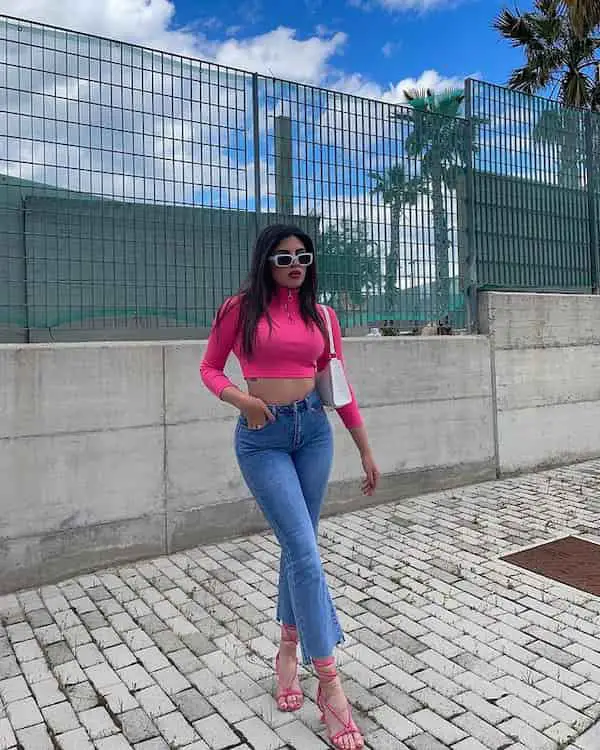 11. Floral Right Sleeveless Short Dress with Heels
If you want to dominate your next event, show up in a red short dress. This model shows how you pair that with heels to become the star of the show.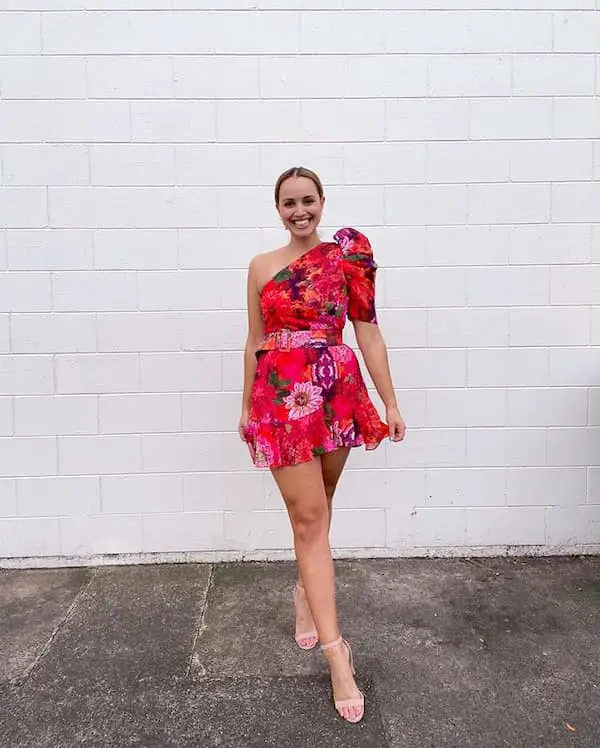 12. White Spaghetti Strap Dress with Heels
Here's another perfect event outfit that you should consider wearing to your next party. Being a short dress, it's obvious why it's also a perfect fit for high heels.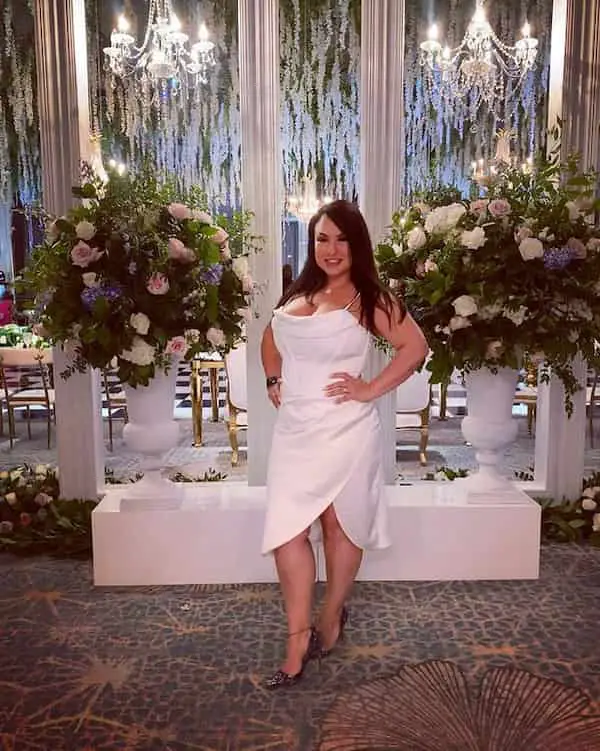 13. Floral Tied Blouse with Leather Mini Skirt + Heels
The match between the blouse and the leather mini skirt here makes it seem like they were made to match. While it doesn't qualify for work, it's a chic outfit for anything else.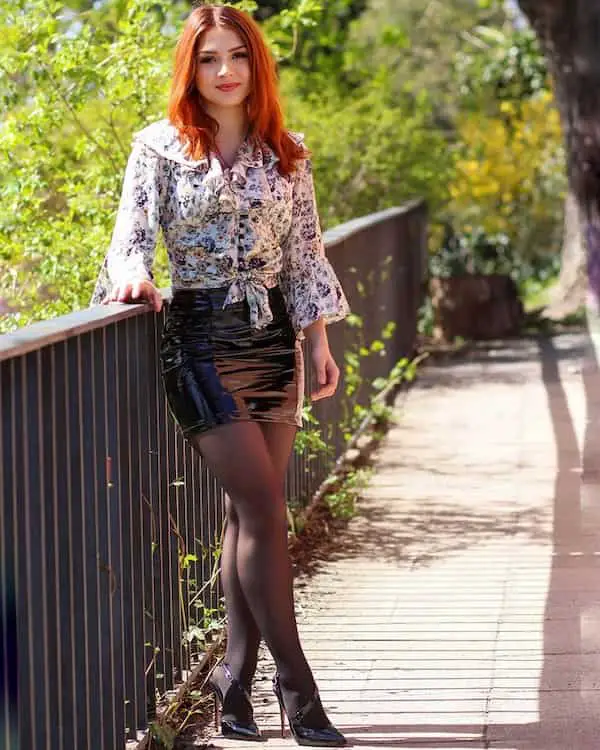 14. Pink Dress with Heels
Since ladies tend to fancy pink dresses, there's a chance you're looking for a "pink" way to wear your heels. Here is an excellent idea that you should consider trying out.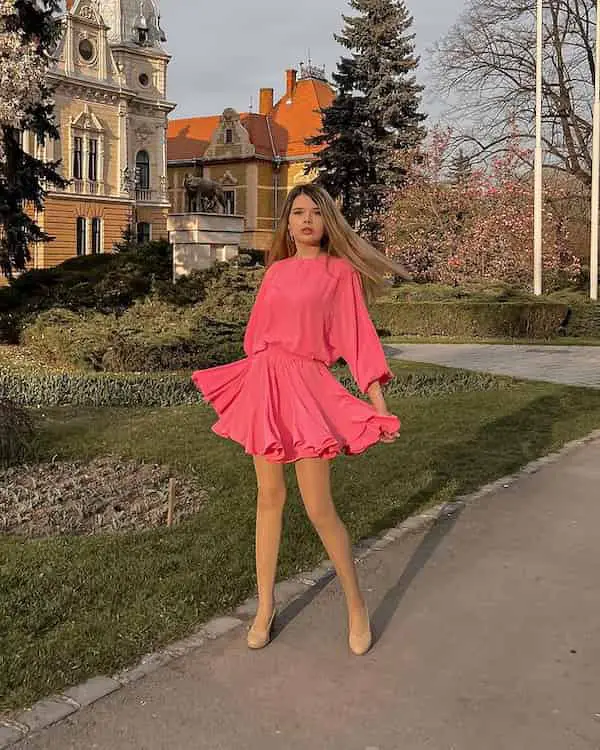 15. Pink Crop Top with Black Denim Shorts + Heels
Still on pink outfits, here's a crop top outfit idea that's a perfect fit for pink lovers. The denim shorts and short top make it one of the best summer outfits with heels without looking unfashionable.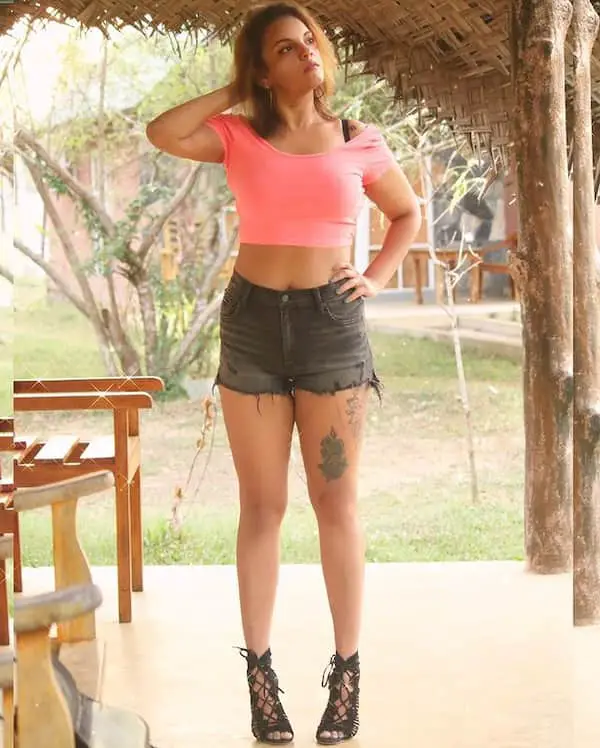 16. Floral Sleeveless Top with Black Denim Shorts + Heels + Hair Band
If you love the denim shorts from the preceding outfit but not the crop top, here's an alternate way to style it. While it appears to cover more, it will keep you just as cool as that does.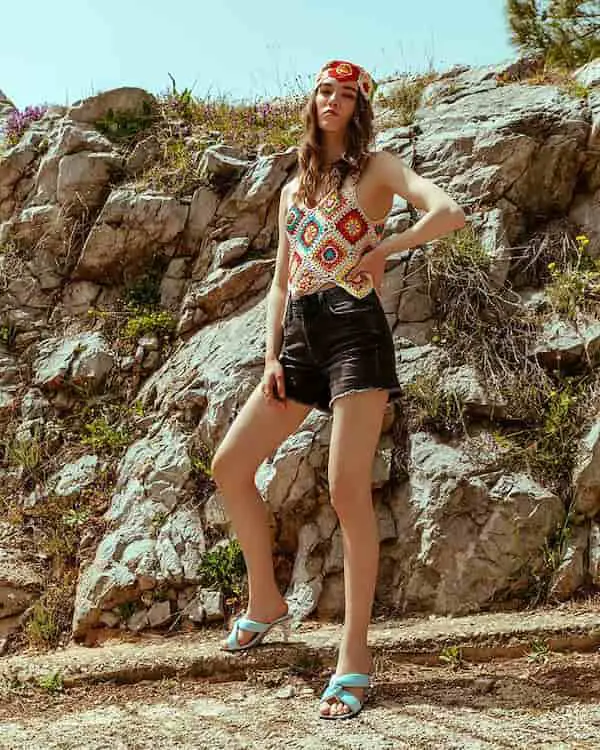 17. Black Top with Blazer + Blue Mini Skirt + Heels
Dressing up for a semi-formal gathering or party can be such a pain, but not again. With this outfit idea, there's no reason why you should ever worry about dressing up for a party again.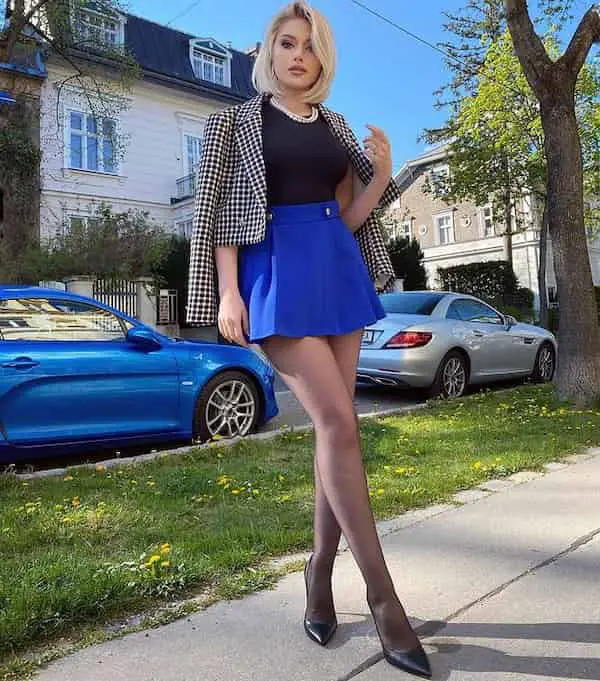 18. Black Crop Top with Silver Fur Skirt + Heels
When wearing heels with a silver touch, you want your outfit to have something that represents the silver too. A silver fur skirt represents that perfectly, and a black top makes the entire outfit cohesive.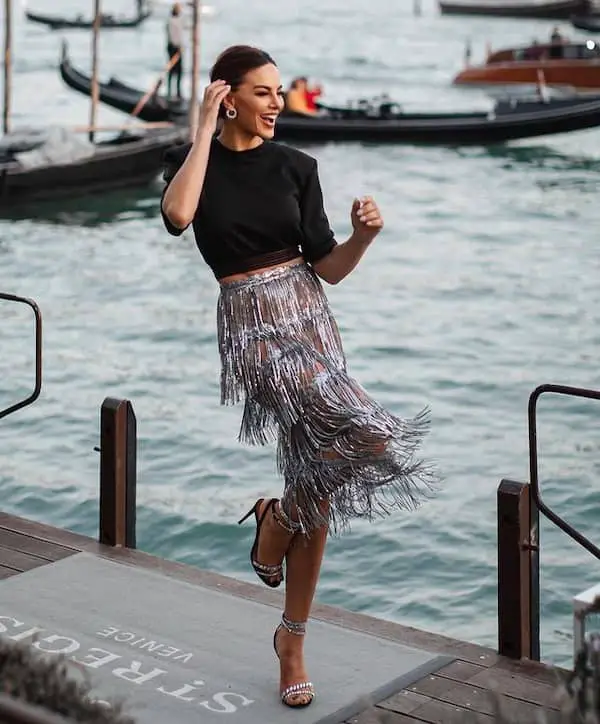 19. Black Crop Top with Ripped Blue Jeans + Heels + Midi Handbag
If you find black crop tops attractive, why not pair them with blue jeans for a chic look. Feel free to use ripped jeans; you're not planning to show up at work with this top anyway.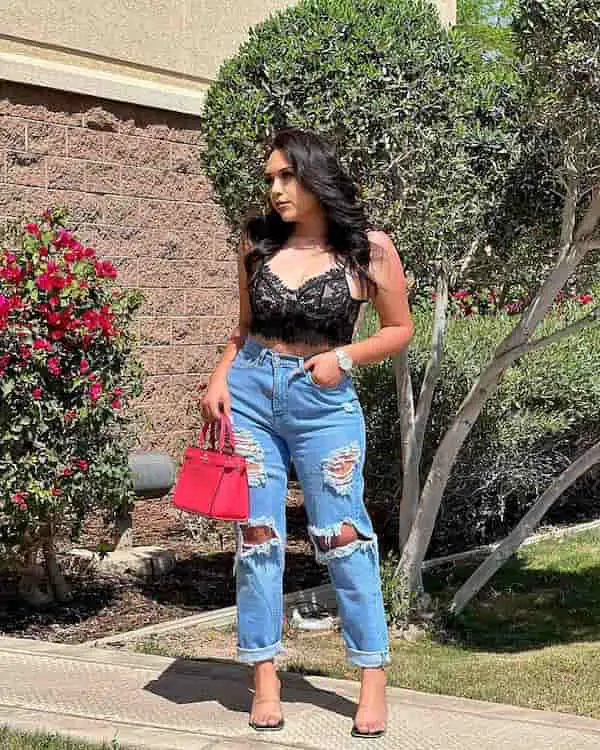 20. Off-white Colored Vest with Long Sleeve Shirt + High Waist Pants + Heels + Midi Handbag
Layering is quite risky during the summer, but there are times when it's done so well. I don't mind adding the long sleeve shirt, as long as I can replicate her level of beauty.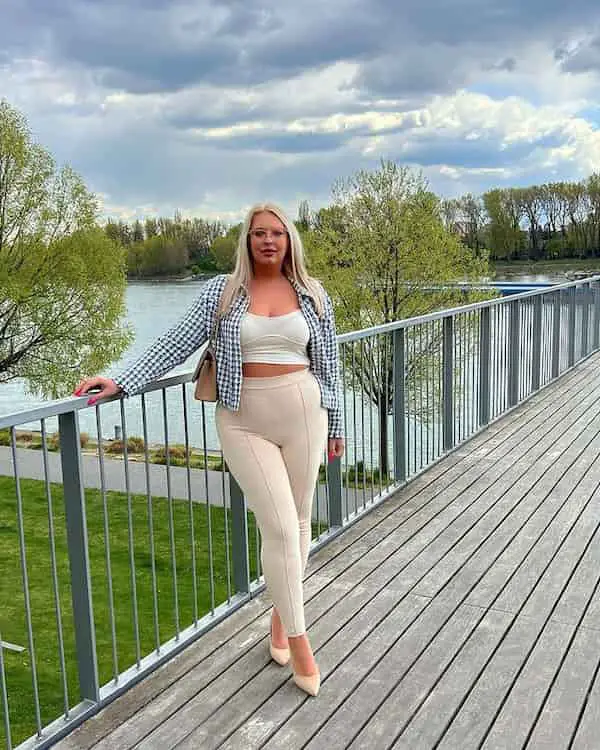 21. Pink Vintage Button-front Dress with Heels
While this outfit looks somewhat dull, the pink color makes it a popular choice among ladies. Pair it with white heels and you'll see why it makes a compilation of the best summer outfits with heels.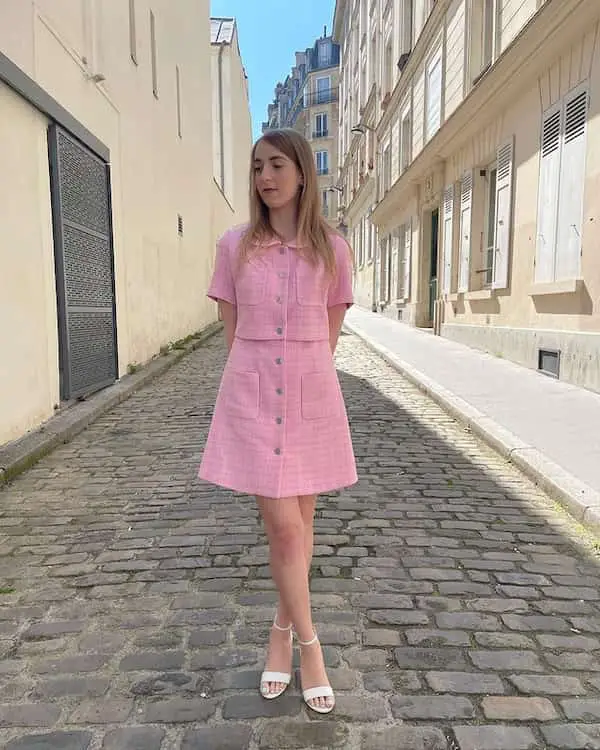 22. Middle Tied Crop Top with Denim Skirt + Heels + Mini Handbag
If you're a fan of mixing and matching colors, here's the ultimate outfit for you. The denim mini skirt looks made for the multicolored crop top, creating a cohesive outfit overall.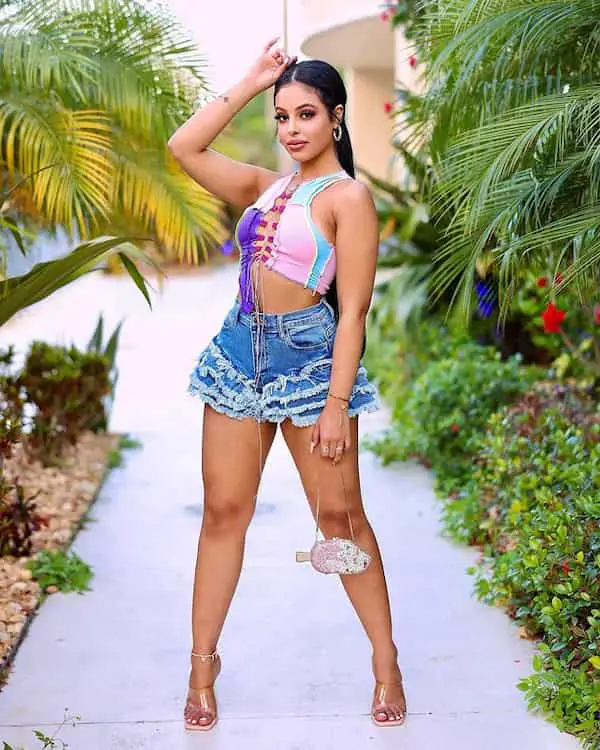 23. Green Two-Stepped Dress with Tummy Belt + Heels
While I'm not exactly a fan of green outfits, the chicness of this dress makes it impossible to hate. Add a pair of yellow heels and you'll feel like populating your entire closet with this outfit.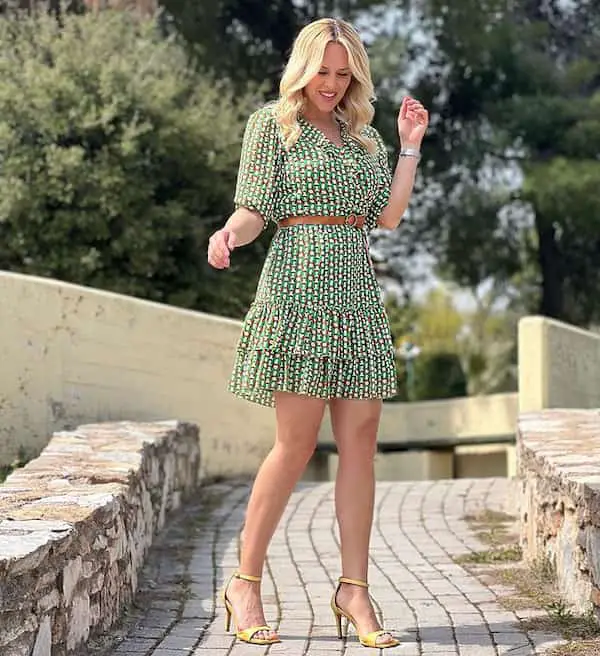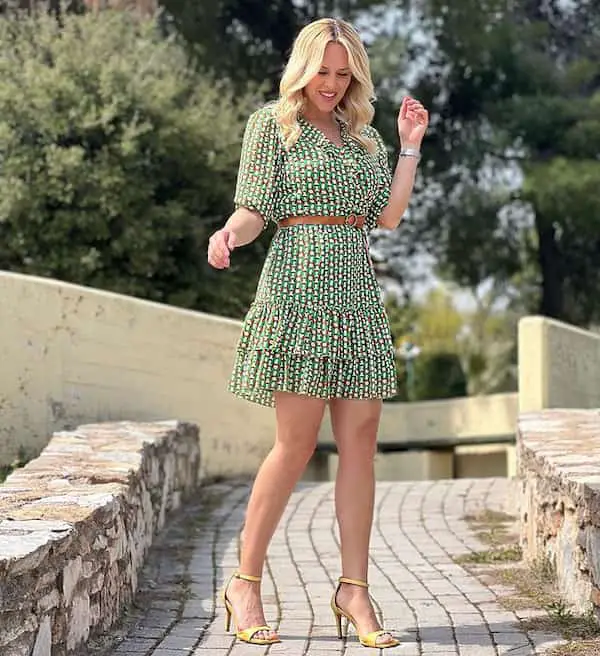 24. Black Mini Dress with Heels + Midi Handbag + Sunglasses
Green doesn't have to make the bulk of your outfit. You can wear a black mini dress and add a touch of green using your handbag and heels. While that sounds good in theory, it looks better practically, as the model shows.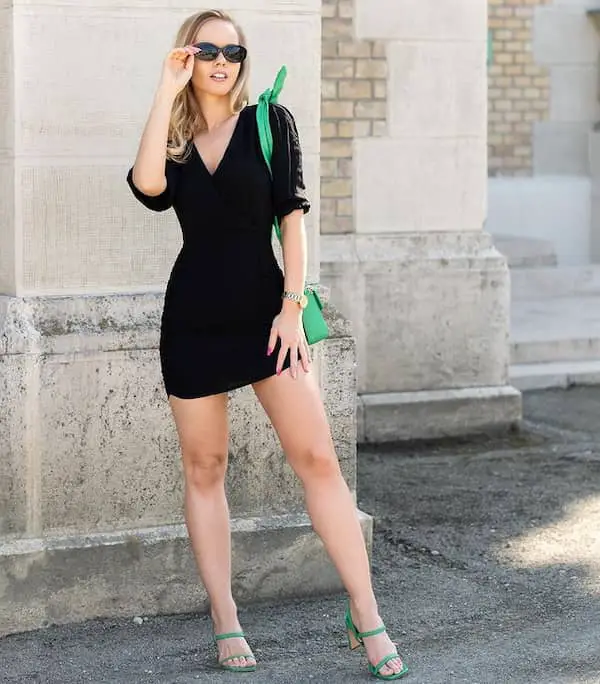 25. White Vest with Green Blazer + Denim Shorts + Heels + Midi Handbag
If you think green is too special to be a minor part of your outfit, you can make it the focal point. From the blazer to the handbag, there's no limit to how much green you can wear!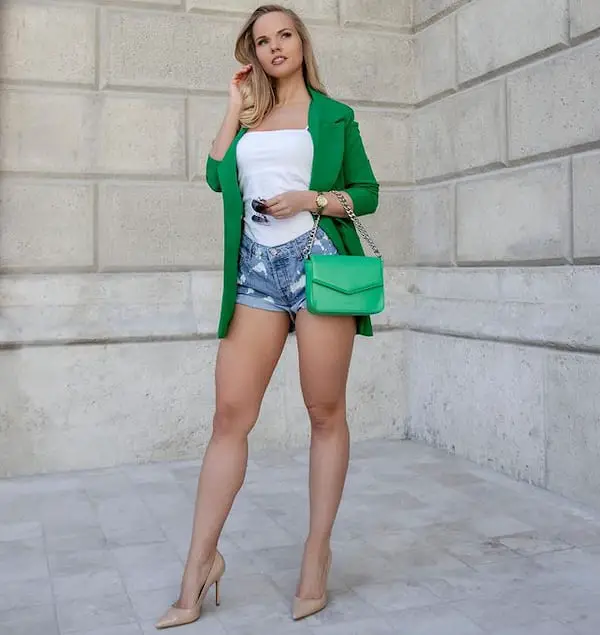 And that's all for my post on the most adorable summer outfits with heels. Want some more outfit ideas? Then you might want to check out these blog posts.
I hope you enjoyed this piece of content. Do well to rate this post, and don't forget to share this outfit compilation with your friends.
See you with more exciting inspirations. Trust me; you wouldn't want to miss any of our upcoming outfit compilations, so make sure to follow us on Pinterest.
Pin for Later.