I was hoping you would permit me to share these 25 insanely fashionable ways you can rock yellow skirt outfits.
If this is what you want, make sure you stick around until the end because the ideas I will share with you in this post are jaw-dropping and worth recreating.
Yellow is one of the favorite colors of the big ladies. Its radiance in bringing one's beauty out makes people prefer it more to other dull colors.
So now, I will be showing you 25 different ways you can spice up your look with your yellow skirts.
Yellow Skirt Outfits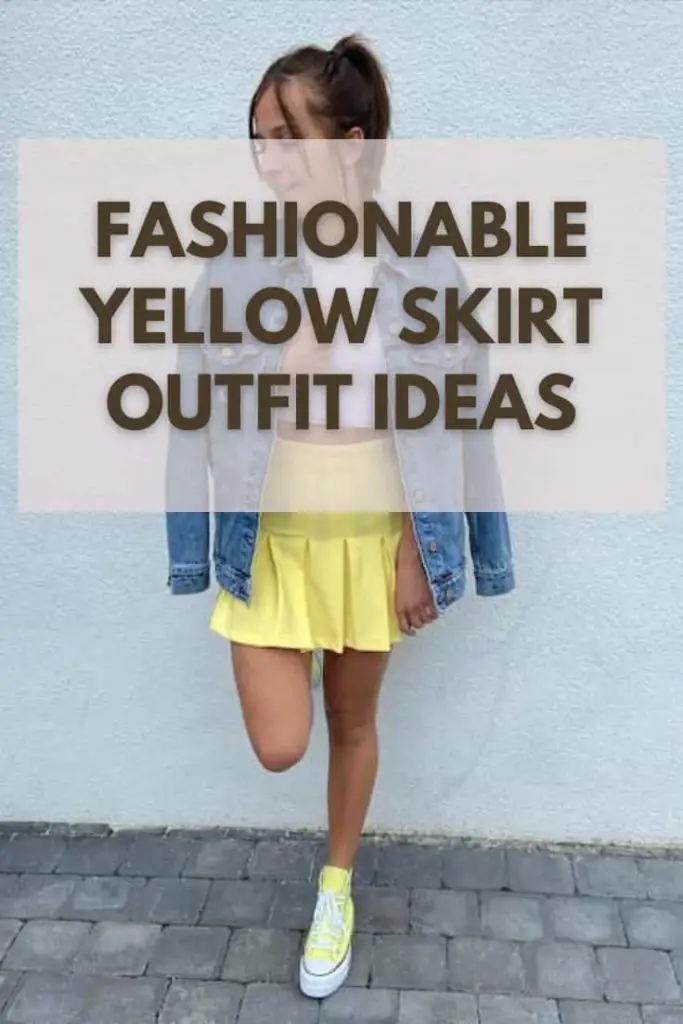 For simple wear with a yellow skirt. You can spice it up with a jean jacket. Perfect for high school and college ladies.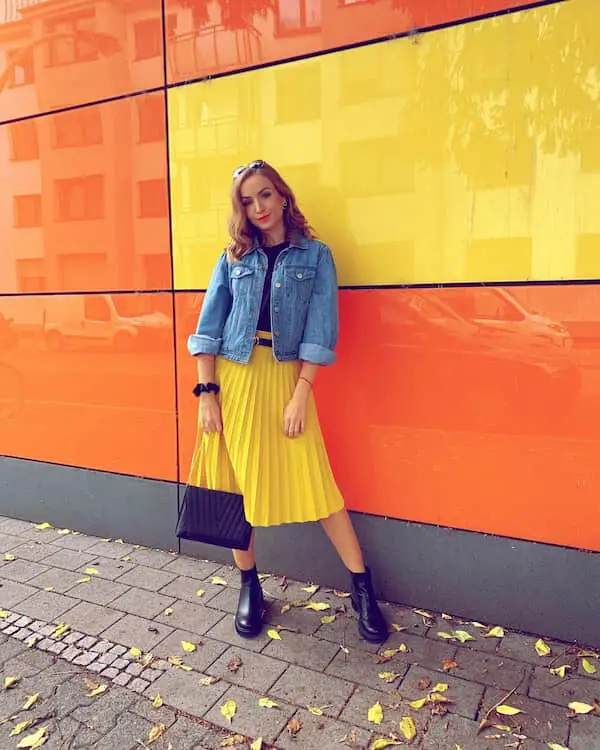 2. Mustard Yellow Skirt with White Long Sleeve
If you are looking for an outfit with a touch of yellow for a celebration or event, I suggest you try out this outfit.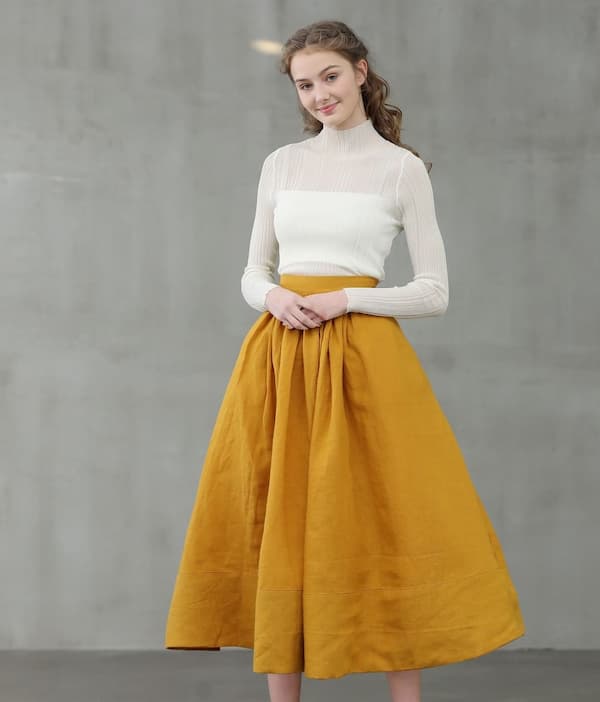 3. Knit Pencil Skirt with Puffed Hand Long Sleeve Ankara Print Shirt + Heels
One perfect outfit for a big girl to attend corporate events or business meetings. I think this out will go well for your next business meeting.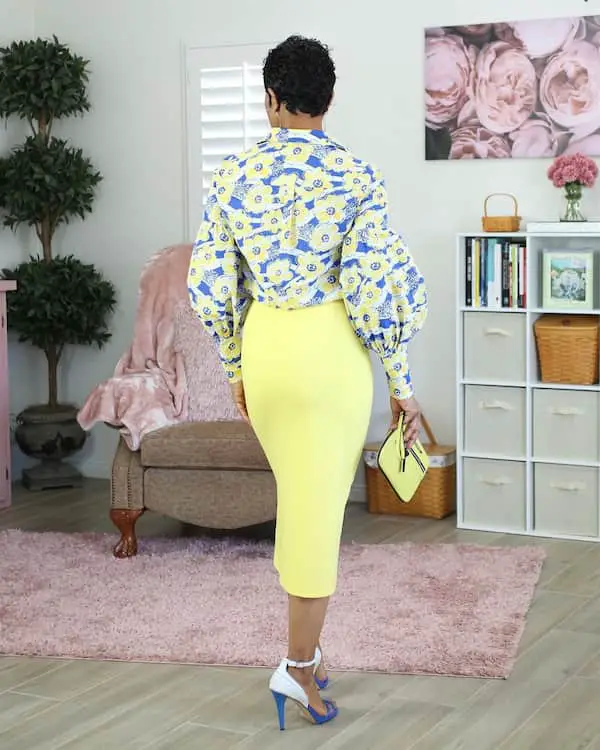 Are you looking for something simple but classy to wear at home while you attend to your family guests? The outfit above can be a good choice.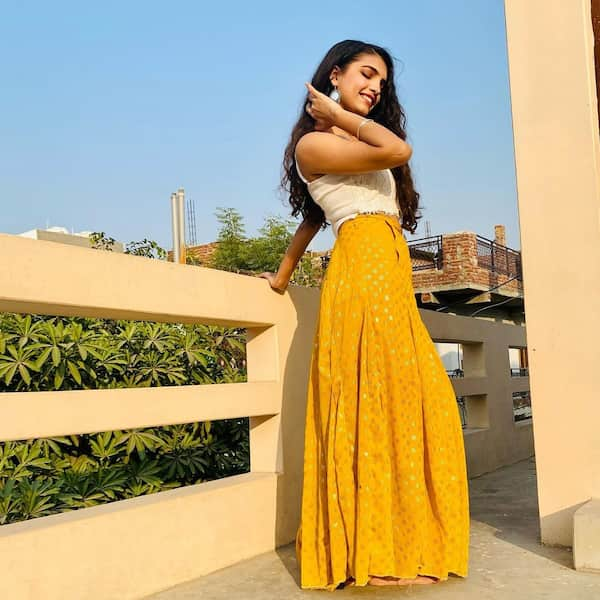 5. Yellow Mini Skirt with Black Tank Top + Sneakers
Are you looking for a simple style to pair alongside your yellow skirt? This outfit will do justice to that.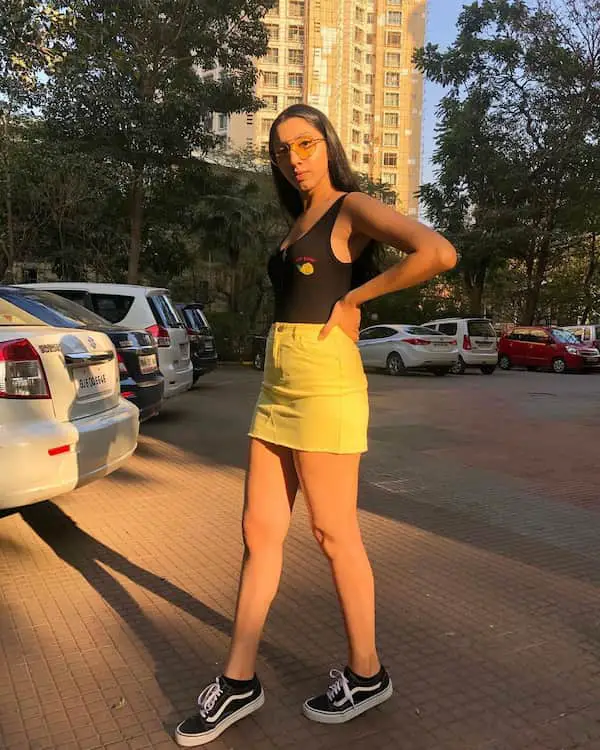 6. Yellow Skirt with Blouse + White High Heels
Suppose you're confused about what to wear with a short yellow skirt. This outfit will inspire your next look. You can also wear this outfit for an evening party.  Not totally a bad idea, right?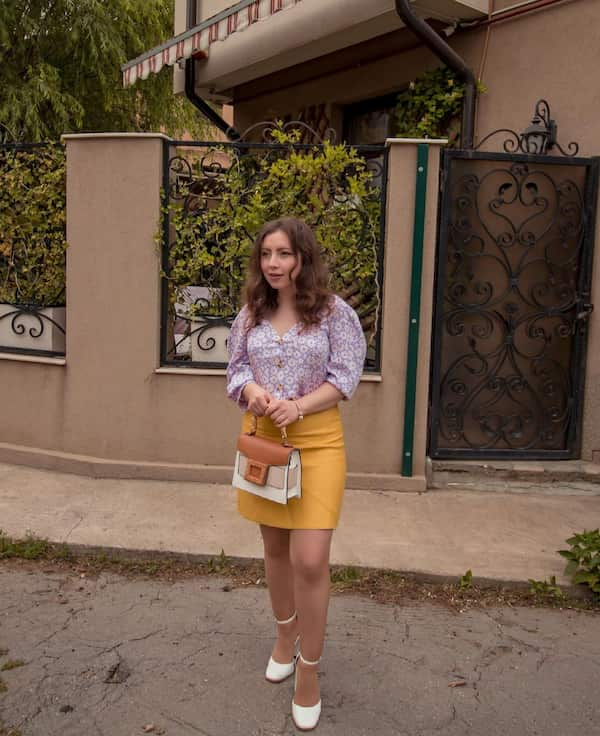 7. Right Mini Stripped Long Yellow Skirt with White Crop Top + Sandals
If you have a flat tummy, you want to flaunt it while maintaining the simple hood girl status. You can try this out.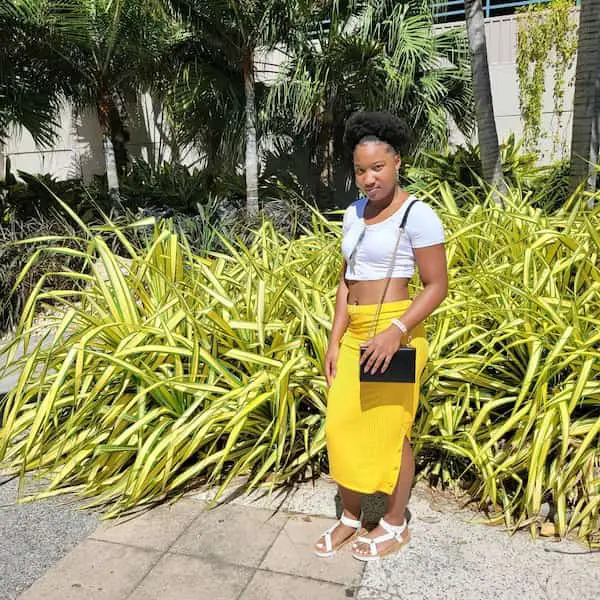 8. Yellow Skirt Outfit for Older Women
As an older lady, you are not left out on this one. You can still slay comfortably to events, vacations, and church on this outfit.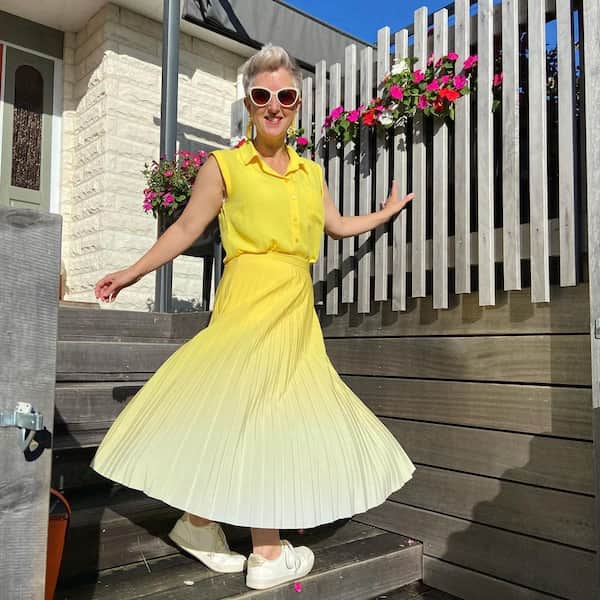 9. A-Line Deep Yellow Skirt with Denim Jacket + Sandal Shoes
Make your day awesome and your yesterday jealousy, and your future anticipating with this outfit. Why don't you give it a try?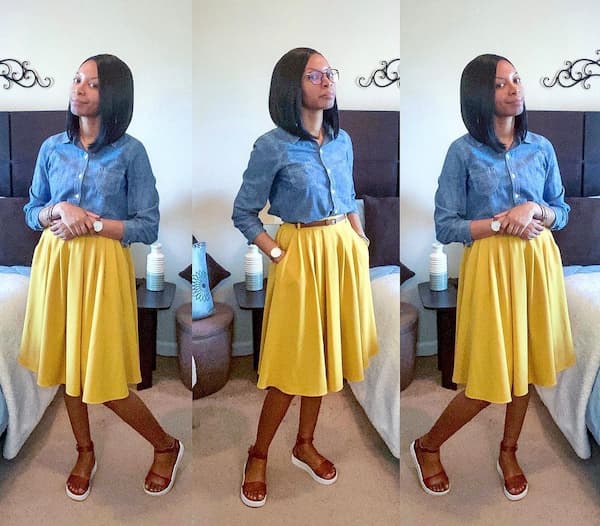 10. Blue Flowered Yellow Maxi Skirt with White Crop Top
As an aunty or a young momma, you can wear this out for family occasions, close social gatherings, and probably shopping.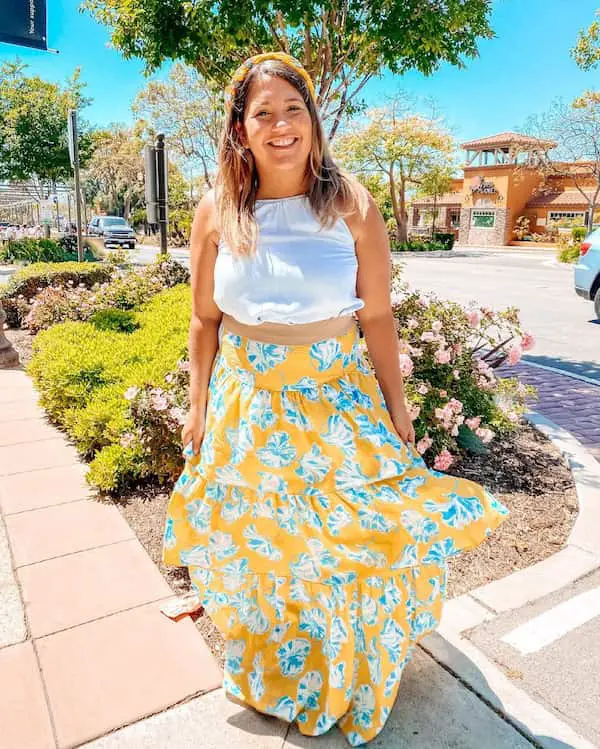 11. High Waist Satin Yellow Skirt with Graphic Tee
You can try out this outfit for light strolling around the neighborhood or visiting restaurants around.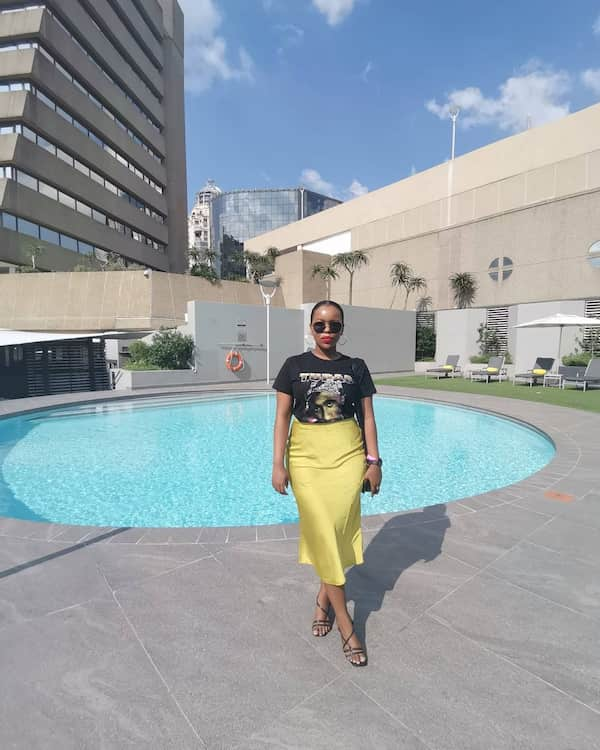 12. Short Yellow Skirt with White Crop Top + Shoes
Are you a model looking for a cute outfit to shot a nature picture? This is an excellent choice. It is effortless and looks classier with white and black design shoes.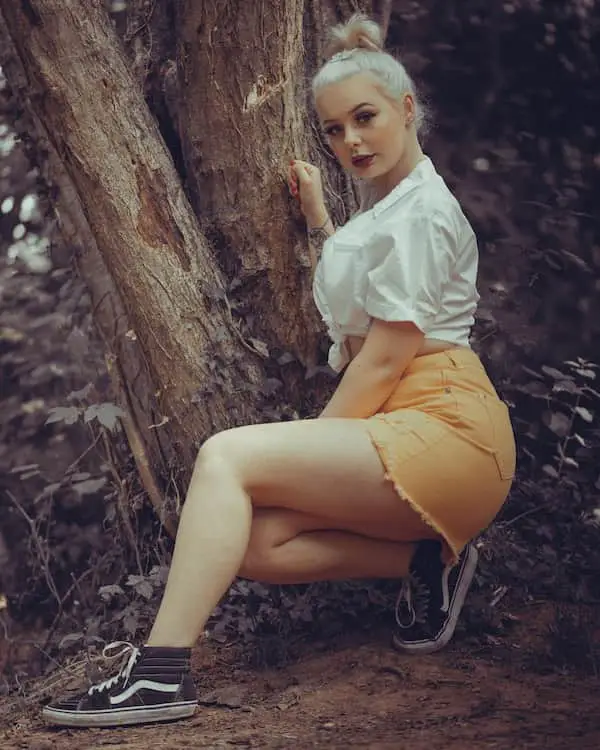 13. High Waist Mini Skirt with Denim Jacket + White Inner Crop Top + White & Yellow Shoes
This outfit is best worn for day parties and summer outings. You can as well remove the Jean Jacket anytime the weather gets hot.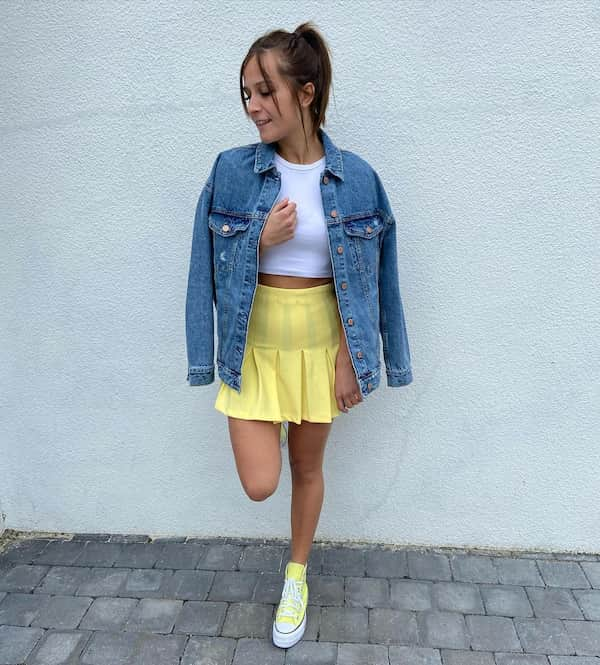 14. White Dotted Yellow Short Skirt with Black Long Sleeve Shirt + Yellow Shoes
Your summer this year will be a great one—a very colorful outfit for a beautiful sunny day. The hat helps to protect your face and hair from the smiling sun.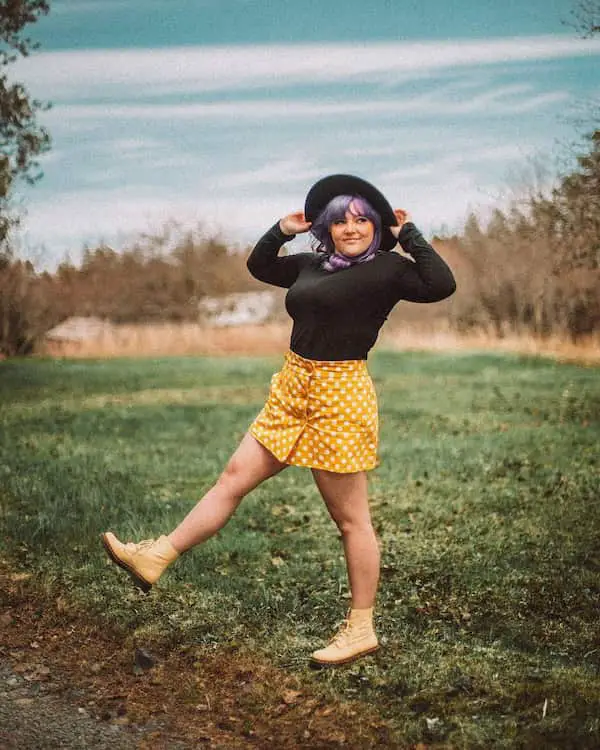 15. Deep Yellow Short Skirt with White Tank Top
Have you booked for a summer gateway in August to Paris? You can include this outfit as part of your trip clothing collection.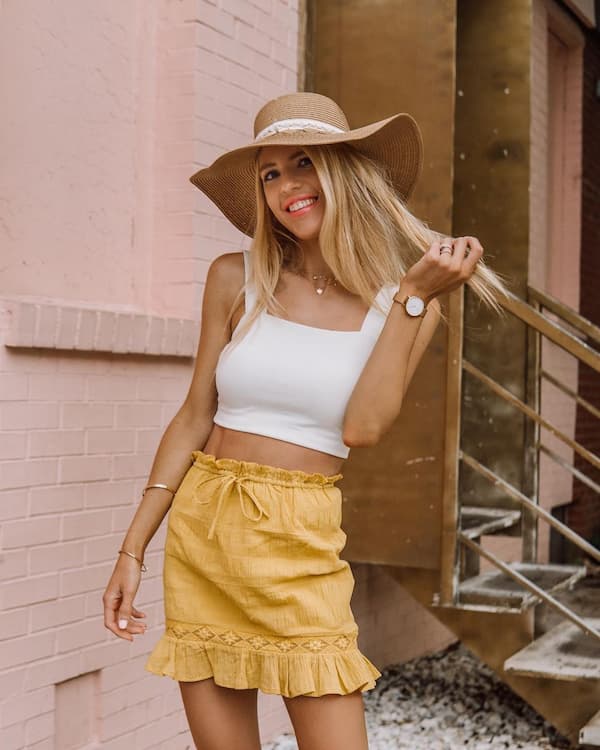 16. Body Fit Yellow Skirt with White Off Shoulder Top + White Shoes
If you are pregnant and looking for a simple and loose outfit to go shopping with? This outfit can be a perfect choice.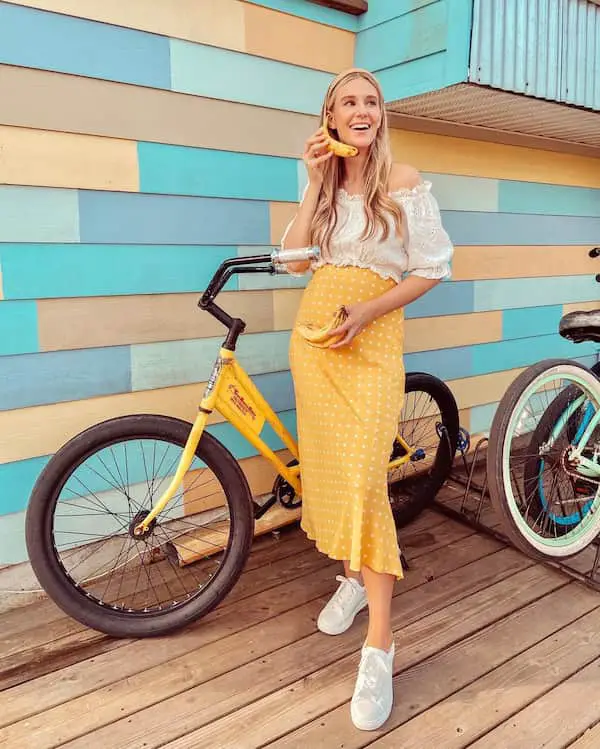 17. Black Lined Yellow Mini Skirt with Sweatshirt + Hose Leggings + Shoes
Are you looking for a unique way to rock that yellow skirt? Check out this outfit and tell me what you feel about it.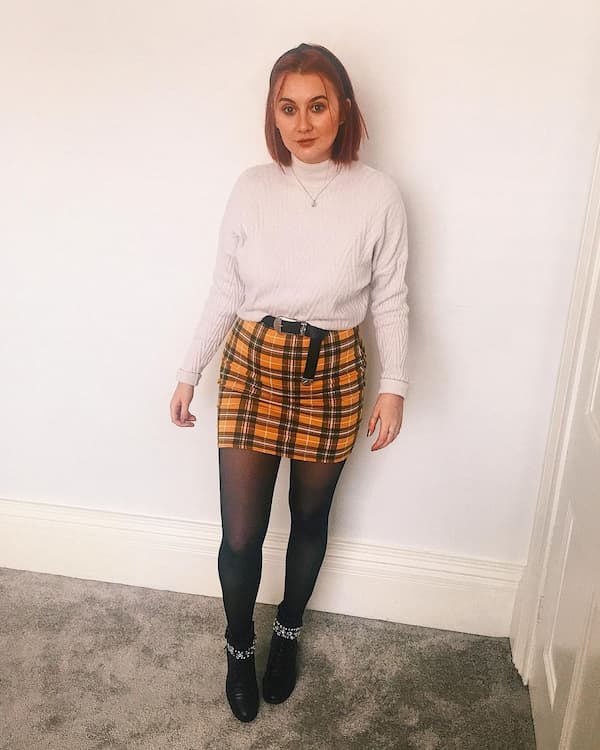 18. Yellow Tulle Skirt with Navy Blue Satin Top
Where are all my Indian ladies or eastern culture lovers? Have you checked out this outfit? The skirt is a bae and not less than that.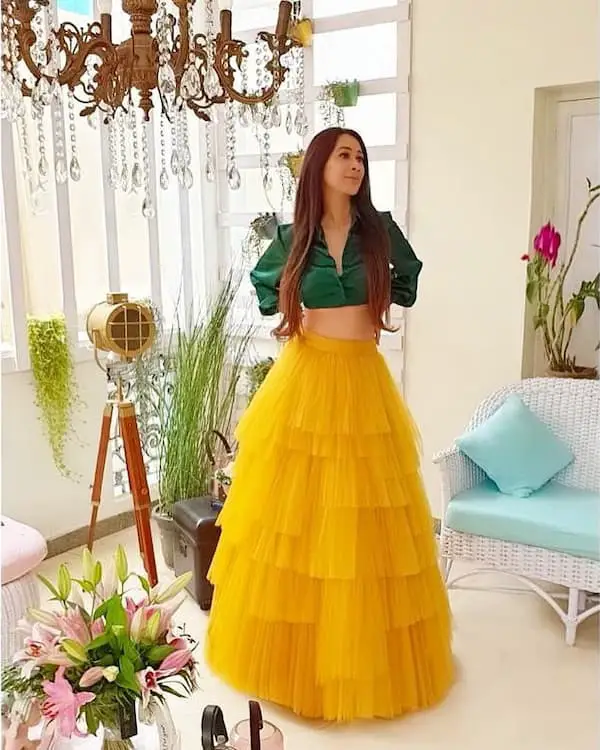 19. Yellow Skirt with Sweatshirt and Yellow Blazer
The Yellow Pleated skirt complemented with the blazer and inner makes it a killer outfit for our older ladies.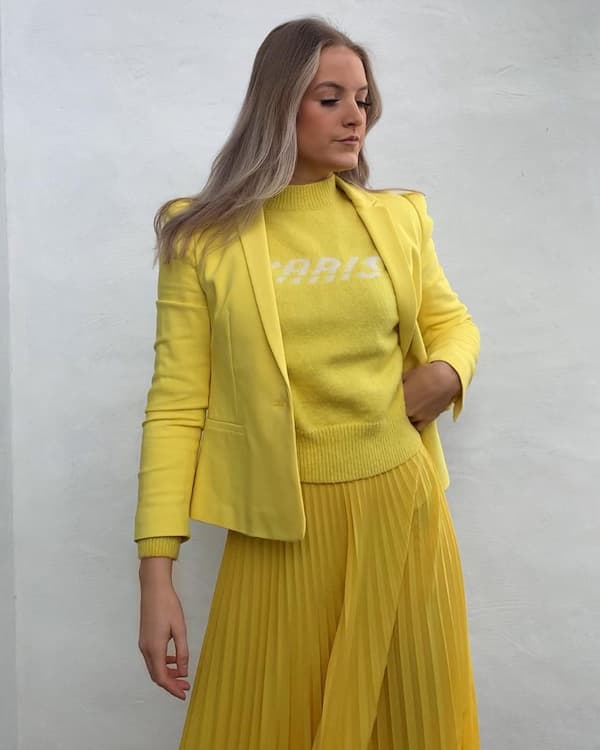 20. Yellow High Waist Mini Skirt with Long Sleeve Designer Shirt + Knee High Boots
This is what I call, "baby don't give a shit."  Are you a young CEO or a boss lady? You can wear this to any events and social gatherings.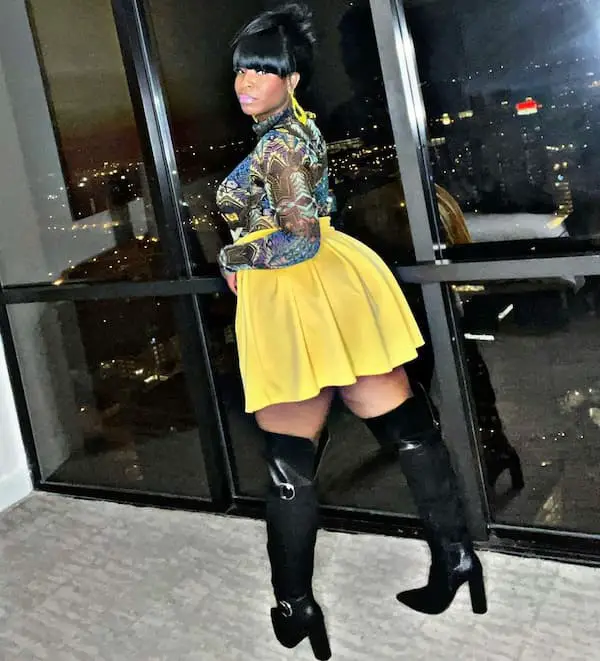 21. Long Yellow Skirt with Off-Shoulder Floral Crop Top
For a colorful spring clothing collection, you can add this up. I bet you can't go wrong on this one.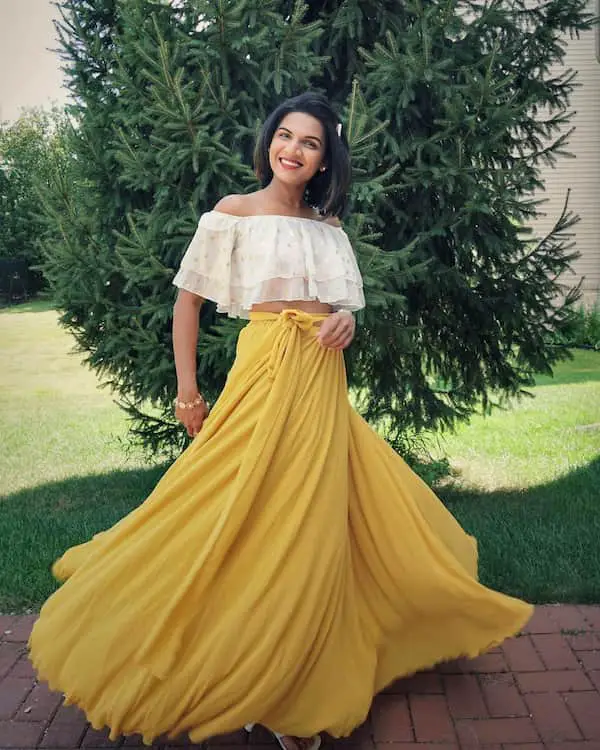 22. Yellow Skirt with Black Blazer + Vest + Flats
You can rock your yellow skirt at any time of the year. You have to understand how to combine it for each season. Check out this for winter.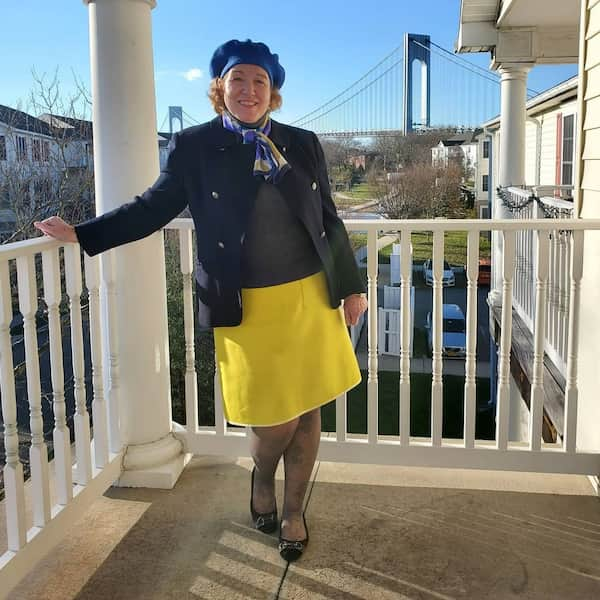 23. Long Stripped Yellow Skirt with Classy Long Sleeve Shirt
You can rock your yellow skirt in different forms. For lovers of striped skirts, this will be a good choice.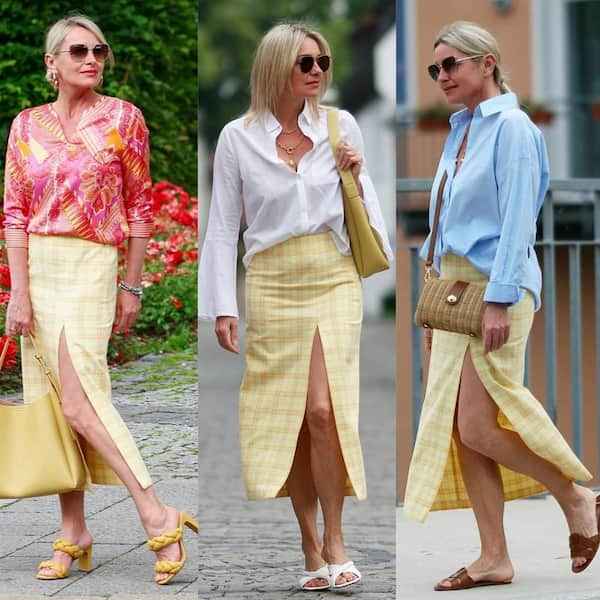 24. Yellow Skirt with Crop Top Fucsia
To flaunt that flawless skin of yours, you can do that comfortably in this outfit.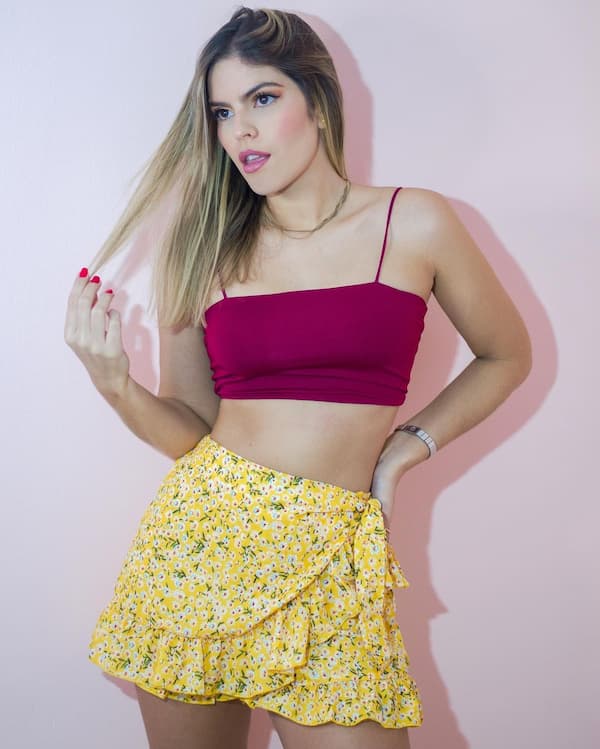 25. Three-Stepped Mini Yellow Skirt with Black Short Sleeve Top
This outfit is best suited isn't a bad choice if you want to go for a get-together or hang out with the girls.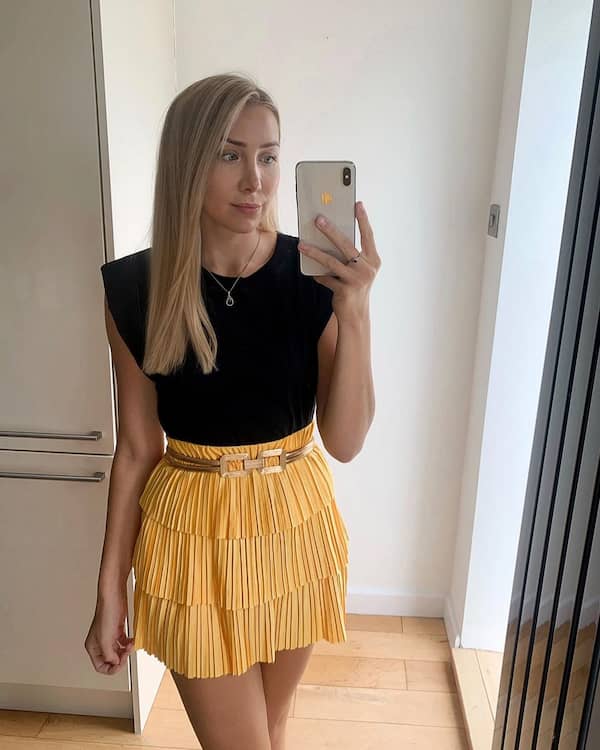 For now, this is all I got for the yellow skirt outfits. Want some more outfit ideas? Check out these blog posts.
I hope you enjoyed this piece. Do well to rate this, and don't forget to share this article with your friends.
As our culture implies, we will be back with more exciting articles on outfit ideas.
Trust me; you wouldn't want to miss any of our upcoming outfits compilation, so make sure to follow us on Pinterest.